Weekend Top Ten 6/17-20: Freedom, fathers and a fairy dragmother
The U.S. Senate just declared Juneteenth a national holiday, June 20 is Father's Day, and the whole month of June is Pride Month — time to celebrate!
Juneteenth celebrations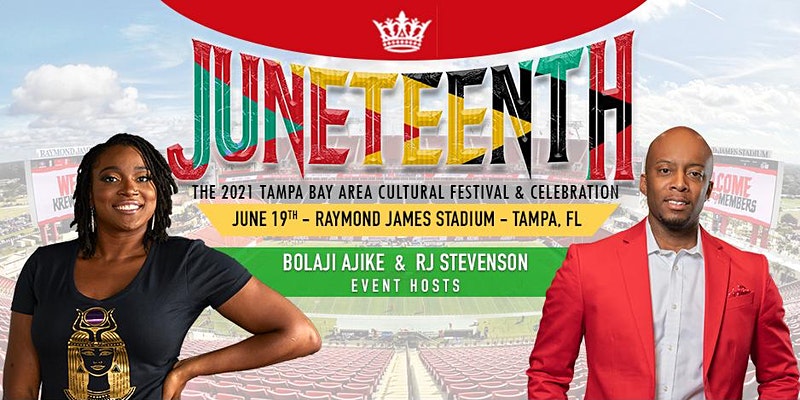 Although the Emancipation Proclamation outlawed slavery in 1862, it wasn't until June 19, 1865 in Galveston, Texas that the nation's last enslaved African Americans heard the news. Juneteenth subsequently became a day of celebration in most of the U.S. and is now an official national holiday, thanks to the Senate vote Tuesday night. This year's events include a weekend-long cultural festival at RayJay, a business expo in South St. Pete on Saturday, and a free Juneteenth Commemoration Saturday night on the Straz Center's Riverwalk Stage featuring an original work by members of the Straz's Veteran and Civilian Dance Ensemble.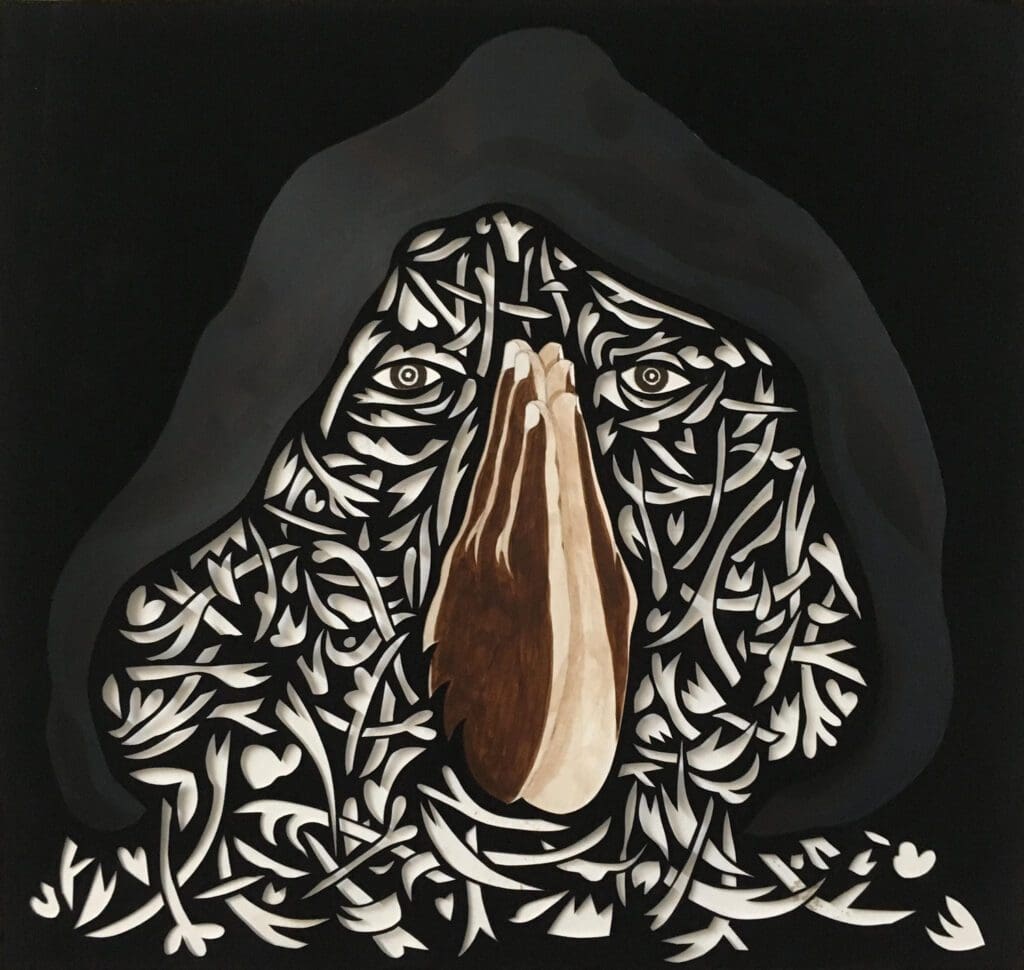 Opening on Juneteenth, Reverberations is an exhibition of artwork by African American artists that seeks to showcase the highs and lows of the Black experience in America, highlighting themes of family and community as well as marginalization and prejudice. "Can you hear the song that has been playing for over four centuries?" asks curator Desmond Clark. "Can you feel how it vibrates our nation?" The show is presented by the Dr. Carter G. Woodson African American Museum at the James Museum of Western & Wildlife Art. June 19-Aug. 29, The James Museum,150 Central Ave., 727-892-4200, thejamesmuseum.org.
Festivities abound on Saturday in St. Pete's new multi-disciplinary arts warehouse and environs. The Juneteenth Jubilee (10 a.m.-2 p.m.) is a celebration of Black liberation and expression featuring art installations, live performances, food and vendors. St. Pete Pride's Arts & Qulture event (4-10 p.m.) promises a wide range of mainstage entertainment, from drag queens to opera, as well as local vendors, food trucks and a full bar. To honor Juneteenth, the program will include a celebration of Black Queer culture. 2622 S. Fairfield Ave., St. Petersburg, thefactorystpete.com.
You've still got time to join the hunt. Download the free PixelStix app and decipher the clues as your Fairy Dragmother (Matthew McGee) recounts the tale of Cinderella's wild night out. Find the lost stiletto for a chance to win the grand prize, a 2-night stay at the new Tru by Hilton Hotel Downtown St. Petersburg. Lots of other great prizes, too. Find all the details at stpeteartsalliance.org/pride.
An hilarious and touching comedy based on the true-life stories of the two male penguins who raised a chick together and the male/female hawk couple who raised the hackles of hoity-toity New Yorkers. June 17-19, 8 p.m.; June 19-20, 2 p.m., Catherine Hickman Theater, 26th Ave. S. & Beach Blvd., Gulfport, gulfportcommunityplayers.org.
Ned Averill-Snell's engaging, multi-layered performance anchors this funny, heart-rending solo play based on a son's attempt to console his severely depressed mother with a list of things worth living for. Performed outdoors, the production (which is free, thanks to the Gobioff Foundation) marks a triumphant return for Tampa Rep. June 17-19, 8:30 p.m., Ybor City Museum State Park, 1818 E. 9th Ave., Tampa, tamparep.org.
Celebrate the aquarium's most famous resident, Winter the movie-star dolphin, while sampling fine comestibles and browsing fine art. A fundraiser for CMA's ongoing mission to rescue and rehab marine life, it's also a chance for guests to see the fruits of the aquarium's $80 million expansion project, which includes a state-of-the-art education center, a chef-inspired café, and a 1.5 million-gallon dolphin habitat. Fri. June 18, 6:30-9 p.m. Clearwater Marine Aquarium, 249 Windward Passage, Clearwater, cmaquarium.org, 727-441-1790.
The Summer Classics series lives up to its name this weekend with two classic comedies: Airplane! ("I am serious… and don't call me Shirley") and Charlie Chaplin's The Gold Rush (the dinner roll dance!), accompanied by the Mighty Wurlitzer Organ. Airplane!, Thursday, 7:30 p.m.; The Gold Rush, Sunday at 3 p.m. (with second screening 6/24). tampatheatre.org.

The massive four-museum, five-county survey of local artists already underway at the MFA, the Tampa Museum of Art and the USF Contemporary Art Museum continues with the opening of the Ringling's component of the exhibition. Artists include Carrie Boucher, Ya Levy La'ford, Kalup Linzy, Noelle Mason and Jake Troyli. June 20-Sept. 26, The Ringling, 5401 Bayshore Rd., Sarasota, ringling.org.
Father's Day
There's something for every dad's taste among the aforementioned events, but he might also like: The Beer Bourbon & Barbecue Festival in Tampa's Curtis Hixon Park on Saturday; $5 admission to Pinellas Park's Tampa Bay Automobile Museum on Sunday; or any number of Father's Day restaurant deals (check out this comprehensive list from the Tampa Bay Times).