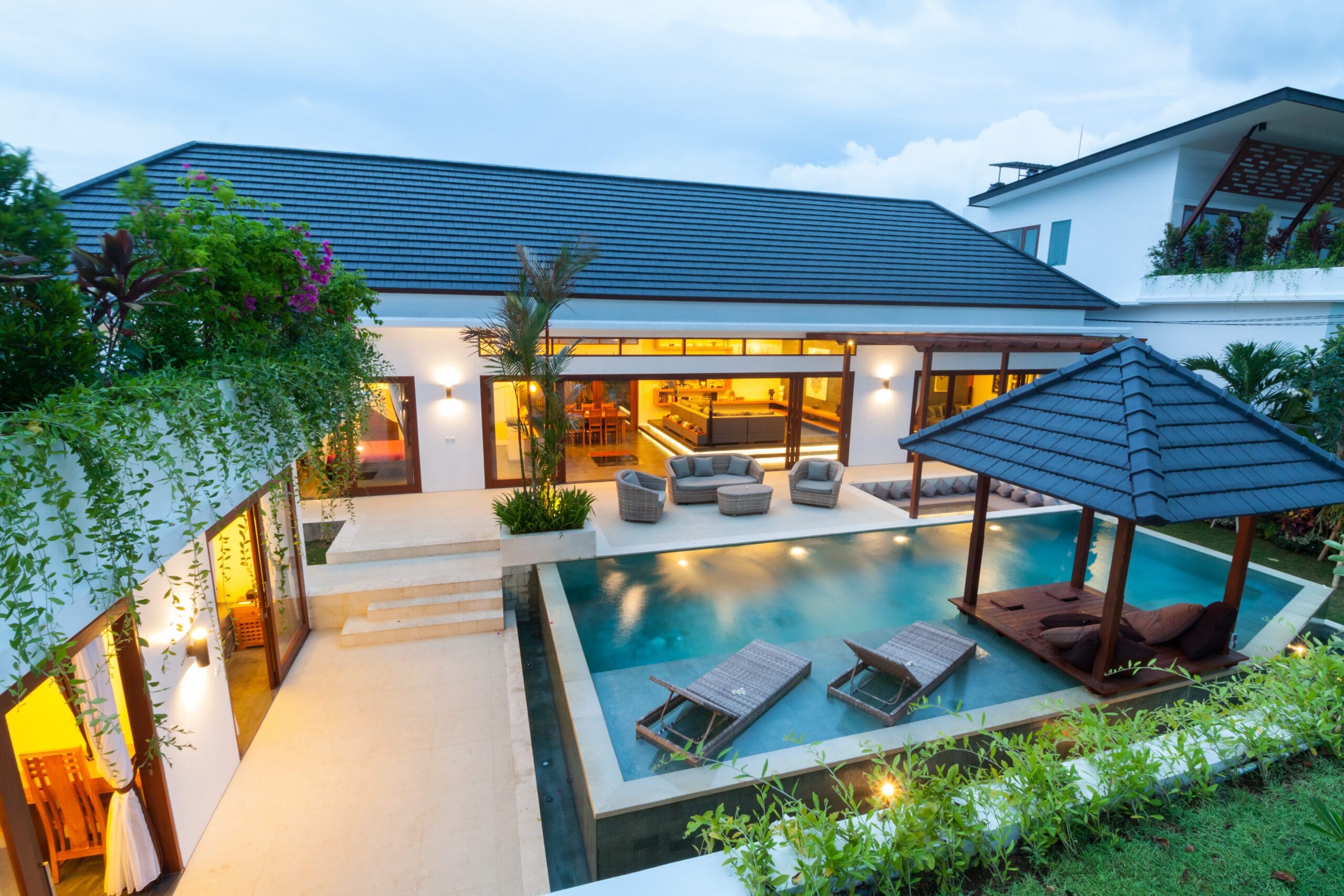 With people sheltering in place, backyards are more important than ever.
After all, a backyard is the safest outdoor area available. The pool that might've been neglected over time? It's now getting a lot of use. Those stains the pool chairs may have accumulated? Scrubbed away, replaced by butt indents.
Olympus Pools is getting plenty of calls asking for upgrades.
"Home is the one place you can count on," says company president James Staten. "No matter what's going on in the outside world, it's safe and you can enjoy it with your family. With people sheltering at home, and with their backyard available, it's an attractive idea to add to them."
Staten says that his company — headquartered in Lutz, with stores in Lakeland and Lakewood Ranch — is still building pools, but is getting increased inquiries about how to upgrade existing pools and, further, how to add backyard elements that make them more attractive, versatile and fun.
"Basically, we add a whole new living space that flows with the home," Staten says. 
He cited an example of a current job in Carrollwood — a large pool with a swim-up bar, an island inside the pool with a sunken living room and a kitchen with a roof, an 18-foot raised fire feature, and a seven-foot waterfall. And those are just the basics. The project also includes an LED lighting system, as well as volleyball and basketball courts.
Additionally, Olympus installs a lot of spas, outdoor kitchens, firepits and elaborate slides.
"A lot of people don't really know what they want until they call us," Staten says. His staff of 15 designers is expert at refining raw ideas so that, "more or less, if you can dream it, we can do it."
Advances in technology have made the process of purchasing a new backyard feature far easier and safer.
"Our reps will still come out and into the backyard," Staten explains. "But where before we might sit with you at the kitchen table, we'll now talk to you on the phone while you're waving at us from the kitchen."
The process can even be done in fully remote fashion, via online communication platforms and 3D renderings.
Staten says that pool upgrades are often less expensive than people anticipate.
"Someone might see a $200,000 pool and figure a swim-up bar would cost 50 grand," he says, "when in actuality, it could be more like five thousand."
Overall, Staten sees a luxury customer sector that's become more apt to move ahead with projects.
"For every person holding off, we're seeing two who are pulling the trigger," he says. "They were gonna go to Europe. Now they're not."
Olympus Pools has three locations:
Tampa: 21859 State Road 54, Lutz, 813-983-7854
Lakeland: 625 Commerce Dr #302, Lakeland, 863-646-6466
Bradenton: 3115 Lakewood Ranch Blvd., Suite 109, Bradenton, 941-226-8005  
Read more stories from duPont REGISTRY Tampa Bay's Health & Happiness Issue, Summer 2020.