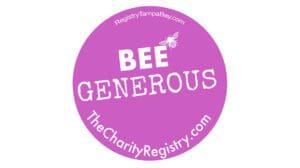 The Arc Tampa Bay Agency & Foundation
Supporting and Empowering People with Intellectual and Developmental Disabilities
The full breadth and scope of services offered to IDD persons by The Arc Tampa Bay is almost staggering when you really take a minute to look at it. Let's do just that. You'll be impressed, moved, inspired, all the things that show a well-managed non-profit is doing an incredible job.
The Idea
 For 58 years, The Arc Tampa Bay has been a powerful advocate of all efforts that advance the mission of supporting and empowering people with intellectual and developmental disabilities – ALL efforts. As we break down the list of services, and talk about the foundation and its events, it will become obvious just how unique and dedicated everyone at The Arc Tampa Bay truly is.
The structure of The Arc TB works like this: The "agency" leg, founded in the mid 60s, provides all the services to the total population of program participants, but also has created highly specialized programming groups within that population – Seniors, Autism Spectrum, Down's Syndrome, and Prater Willy Disease, for example.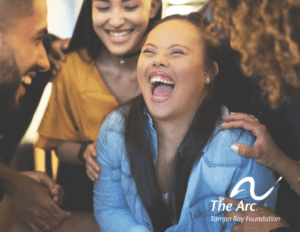 It became apparent to Dr. William Hale in 1979, that The Arc required a "foundation" arm to bolster fiscal stability and to continue to do so long into the future. The Foundation manages funding, creates and produces wonderful special events throughout the year, and supports all of the diverse programming offered to participants from weekly classes that offer learning for clients and respite to care givers, to 24/7 residential care.
"We are proud to offer such a complete list of services to our program participants (aka clients), and their families," says foundation Executive Director, Beth Tasis. "We are a family, and it is evident on a daily basis."
The Agency
 "We couldn't accomplish such a comprehensive offering of services without a great deal of community support," says Tasis. "Pinellas County, facilitating the use of a number of locations, has partnered with The Arc TB in such a meaningful way. They assist us in providing spaces for programming and residences. They offer participation in their programs and even allow us to utilize staff to work along with ours to help us provide physical fitness programs, art programs, residential programs, vocational training, and so much more."
Here are just a few of the services and locations where program participants can find activities, education, physical fitness, and safety.
Programs
Available programming is divided up into day activities and respite care, offered at multiple Pinellas County "campuses" – 24/7, or residential programs offered at 16 County-wide properties – and special events that clients participate in and help organize.
Adult Day Training Programs  
The hub for many of the Arc's adult day activities is the Long Center in Clearwater via a partnership with Clearwater's Parks and Recreation Department.  Its state-of-the-art facilities accommodate a wide variety of physical and learning activities for program participants – key among them, the PSC ( Personal, Social, and Community Supports) program. Staff members provide intensive support and instruction in improving ADL (Activities of daily living), and even provide physical and occupational therapy. Promoting independence is always part of the plan. The Long Center also supports the following activities: Get more information here.
Tennis, Swimming, Computer Training, Drumming, Cooking & Nutrition, Gardening, and much more.
The Choices program focuses on support for clients with Autism Spectrum Disorder, offering very specific learning modalities that account for sensory and other considerations.
Habilitation Services & Employment Training focus on vocational education with a goal of assisting program participants develop real job skills. Partnerships with local businesses create opportunities for participants to put their new skills into action.
There are two other sites that facilitate elements of these essential programs: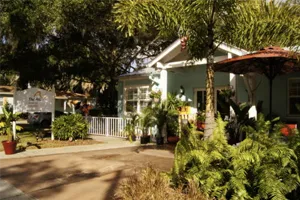 Harborside Studio in Safety Harbor focuses on art instruction and creative endeavors. (More details below), and the
Tarpon Springs Day Program, designed to fill the geographical gap in northern Pinellas and southern Pasco Counties. Program participants go on community outings to the Sponge Docks, Tarpon Springs Aquarium, and more.
Residential Programs
Because of the support and partnership of Pinellas County, The Arc Tampa Bay is able to undertake the monumental undertaking of 24/7 residential care. Clients have access to available programs to assist them in achieving their highest possible quality of life. 16 different residential sites support clients of The Arc.
Special Foundation Events
For many years now, The Arc Tampa Bay Foundation has created, hosted, and fundraised at the of the most innovative and popular events. Tickets are always in demand, so mark your calendars to attend at least one in the coming year.
March Madness 
I had the pleasure of attending this game last month. With use of the well-appointed Long Center basketball court in Clearwater, a team of very skilled program participants took on an opposing team of Agency employees (think of them as the Washington Generals, nemesis to the world-famous Harlem Globetrotters). The Foundation board was present, including President John Greene and his wife Nedra, also a Board member. What struck me immediately, was that John knew every single person's name in the program – along with all the hellos and handshakes, there was a true sense of warmth and caring.  Nedra cheered on the players with shiny blue pom poms and I happily joined in. Another Board member, Sean Beasley, who is also Clearwater Parks & Rec Manager, provided play by play. Marketing and Special Events Manager, Kim Cole was there, as was Beth Tasis.  It was an all hands on deck event and a wonderful time was had by all.
The Greenes are heavily involved with Harborside Studio in Safety Harbor, one of the day programs, where creating art is the order of each day. "Once a month we have a barbeque – we serve our artist hamburgers and hotdogs and have fellowship time. Artwork is sold at a number of public events, including Safety Harbor's 3rd Fridays, where a portion of the proceeds go directly to artist participants.
The Omelette Party
Though it sounds casual, this a black-tie event, typically held a private home, and one of the biggest fund-raising opportunities of the year. A Springtime event, the 2023 party was held on March 31st and was sold out with over 300 attendees. Make sure you look for it next year and start looking for your gown or tux now!
Wings, Wheels & Wine
 An award-winning Springtime swareé held in Clearwater, this event puts the fun in fundraiser with food, auctions, vintage cars, airplanes and boats, and a famous and an impressive wine pull.
Festival of Trees
In the lead up to the holidays, The Long Center takes on that Winter Wonderland feel when program participants convert the gymnasium with dozens of beautifully decorated trees in different themes. It's a joyous way to end any year for the Arc Tampa Bay and their clients.
Hopefully, it is clear just how much both the Arc Tampa Bay Agency and Foundation do to advocate for and to improve the lives of our family members and neighbors with intellectual and developmental delays. To learn more about The Arc Tampa Bay Agency, click here. To learn more about the Foundation and all the great public events, click here. (This site is being updated, so check back often.)