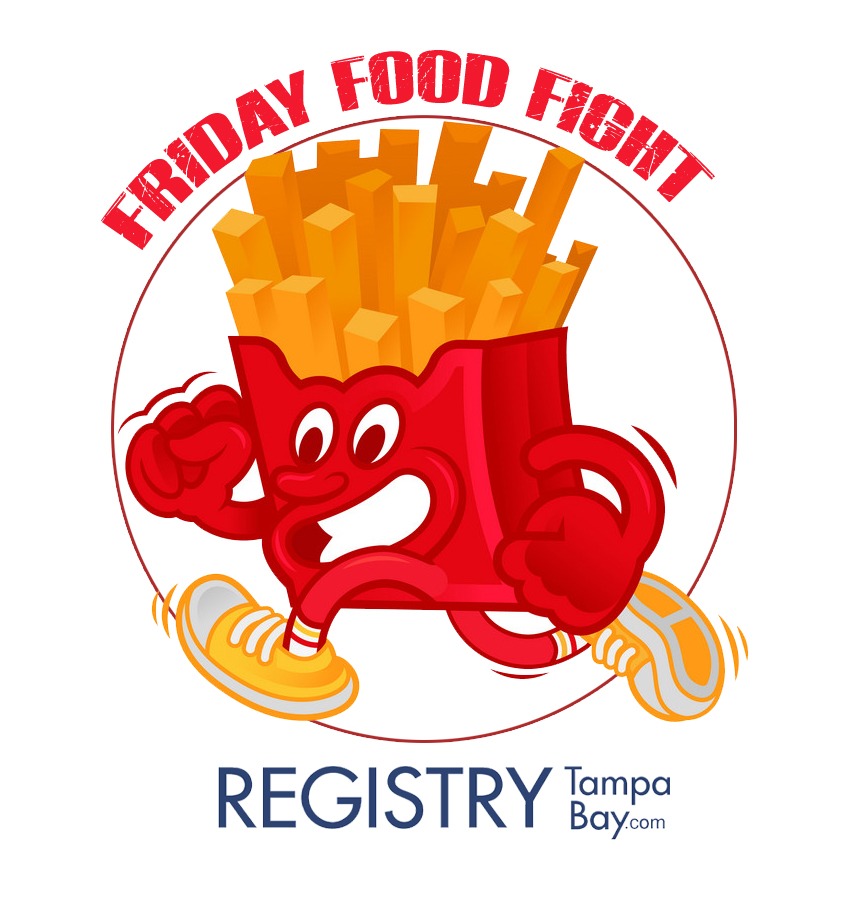 For this week's edition of Friday Food Fight, we're once again pitting a longtime local favorite against a shiny newcomer. The field of battle this time is: cheeseburgers!
We visited St. Pete's El Cap, serving up burgers and more since 1964, and Shake Shack, the new Midtown Tampa outpost of the fast-casual chain founded by restaurateur Danny Meyer in the early 2000s.
Ordering a simple cheeseburger (no lettuce or tomato) and fries at each spot, we judged the burger on juiciness and taste (and whether it was hand-formed or machine-made); the bun on soft-to-crisp ratio (and whether it was toasted or not); the cheese on meltiness and flavor, and the fries on crispness and freshness (and whether they were hot or not).
Scroll down to learn the winner, but know this: It was very close.
EL CAP
You can tell a place has a long tradition behind it when the Best of the Bay awards on the walls go way back to when Creative Loafing was Weekly Planet. You can feel the past surrounding you, too, in the tributes to owners Frank and Mary Jean Bonfili, who died in 1997 and 2019, respectively. But the Cap's still going strong, its comforting ambience a mix of brick accents and warm woods, team memorabilia and bobbleheads, where sports are always on TV and the clientele ranges from Little Leaguers chowing down with their coaches to young couples eating lunch on the patio to old codgers arguing politics at the bar — a cross-section of St. Pete.
But is the burger that won all those Bests worth a visit all by itself?
The burger: I was prepared to be disappointed, skeptical after all these years (and suspicious after reading some recent Trip Advisor pans). But El Cap's simple "World Champ" Cheeseburger was, simply, terrific — a nice char, flavorful, very fresh beef and hand-crafted, the roll toasted to a pronounced crunch, good ol' American yellow cheese melted to perfection.
The fries: Crisp and hot pencil fries — not the favorite style of my dining partner (and husband), who also said he detected a greasy aftertaste. As for me, I couldn't stop eating them.
The service: As nice and friendly as could be. Our server asked how we wanted our burgers cooked (a rarity these days), and they arrived exactly as requested.
SHAKE SHACK
One frigid morning almost two decades ago, I was living in New York and decided I had to try a burger from Shake Shack, then just a buzzy new place that hadn't yet become the international phenom it is now. The snow was at least six inches high on the outdoor tables in Madison Square Park, so I carried my sack of cheeseburger and fries underground and snarfed it all down on a subway bench — a moment of culinary nirvana I will never forget.
Do the cheeseburgers at the shiny new Shake Shack in Midtown Tampa measure up to memory?
The burger: Believe it or not, this cheeseburger melts in your mouth. I know, doesn't seem credible when you think of burgers as the big hunks of beef you get at cookouts or the meager patties served up at fast food joints, but this burger/bun/cheese combo works some kind of alchemy that brings the whole thing together as one. It has something to do with the proprietary meat blend, says the Daily Beast, or maybe it's the secret Shake Sauce (think Big Mac's special sauce, but much more refined). But the primary reason it succeeds is the way it's cooked — smashed down, seared just right — and with its soft potato bun and thoroughly melted cheese. Shake Shack has found a way to marry quality ingredients with speed of execution.
The fries: I'm afraid we were too busy kvelling over the burger to dive right into the crinkle fries, so they weren't at their hottest when we finally took a bite. But they were tasty all the same — crisp, non-greasy and addictive.
The service: Self-service, but efficient. The lines aren't quite as long as they were when the Shack first opened, and if you go on a late weekday afternoon as we did you'll have no wait to punch in your choices at the order kiosks. You'll get a text when your food's ready at the pickup window, or just wait till a server shouts out your name.
AND THE WINNER IS…
As I said, and as you read, this was an unexpectedly even matchup. We did look at other elements for comparison — ambience, for instance. While the Shake Shack interior is suitably sleek, light and airy, and it's fun to experience the new Midtown Tampa neighborhood, you can't beat the warm, welcoming, highly personal surroundings of El Cap; it just feels like home. Other factors, like speed of service and ease of parking, are highly dependent at both spots on time of day.
But when it came down to "Cheeseburger! Cheeseburger!" and nothing else, we finally had to agree. While El Cap's "World Champ" Cheeseburger is a classic, as worthy as ever of the praises that have been heaped upon it, there's something about the ShackBurger — something ineffable, probably inexplicable and definitely unforgettable — that makes it just that much better. (Plus, you can get it with a black and white shake, and that makes everything better!)