1. Cirque du Soleil: Axel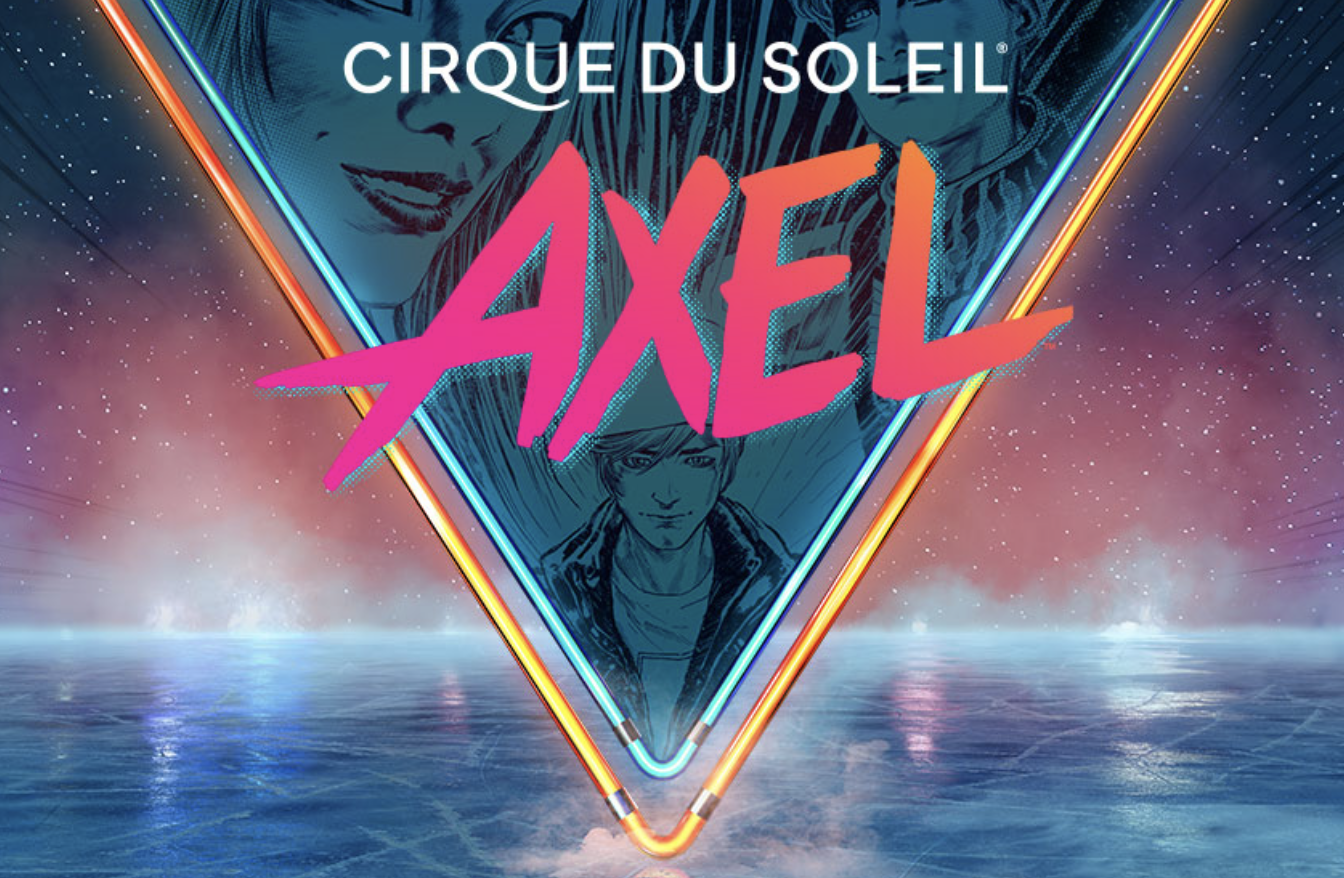 Looking for thrills and especially chills this Halloween weekend? Axel should do the trick. Because if you think Cirque du Soleil's usual acrobatics are heart-stopping, wait till you see what this amazing troupe can do on skates. Axel is the second Cirque ice show to come to the Amalie; as in last year's Crystal, the title character is a young artist, this time part of a group of friends passionate about graphic design and live music (which bodes well for the visuals and soundtrack) in "a high-speed chase for love and self-realization." Amalie Arena, Tampa, Thurs. 10/31 and Fri. 11/1 at 7:30 p.m.; Sat. 11/2 at 11:30 a.m., 3:30 p.m. and 7:30 p.m.; Sun. 11/3 at 1 & 5 p.m., amaliearena.com.
2. Savor St. Pete
Because man cannot live by snack-size Snickers bars alone (get your hand out of that candy dish, those are for the trick-or-treaters!), Savor St. Pete arrives just in time to improve our post-Halloween diets. This big gourmet food and wine bash includes a tasting village, a wine and spirits lounge, cooking demos and celebrity chefs; learn more in this dRTB Live interview with organizer Tammy Gail and duPont REGISTRY Tampa Bay Publisher/CEO Tom duPont. Sat.-Sun. Nov. 2-3, 1-4 p.m each day; VIP ticket holders get early entry at noon. North Straub Park (across from the Vinoy), St. Petersburg. SavorTheBurg.com.
3. Spooky Empire
A zombie walk, a horror filmfest, Halloween cosplay, Alice Cooper and…. Mia Farrow? Yep, those are just some of the eclectic ingredients of this festival, which promises to populate the Tampa Convention Center and environs with scary fun. Why a Q&A with Mia (Sat., 3 p.m.)? Because of Rosemary's Baby (not because of Woody Allen movies, though they may now seem equally horrific to some). Thurs. 10/31, 5-10 p.m.; Fri. 11/1, 1 p.m.-2 a.m..; Sat. 11/2, 11 a.m.-1:30 a.m.; Sun. 11/3, 11 a.m.-5 p.m. Tampa Convention Center, 333 S. Franklin St., Tampa, spookyempire.com.
4. Ordinary Days
A musical celebrating the big impact of small moments, set in that city full of small towns — New York City, that is — and starring four very big talents: Alison Burns, Ricky Cona, Heather Krueger and Tron Montgomery. Preview Thurs. 10/31, 8 p.m. Opening night Fri. 11/1, 8 p.m. Continues through 11/17, with evening performances Fridays and Saturdays at 8 p.m. and matinees Saturdays and Sundays at 3 p.m. stageworkstheatre.org.
5. Dunedin Art Harvest
It's coming, I can feel it — autumn! (Sunday the high is supposed to be just 77º — below 80! Wear a sweater!) What better way to celebrate a Florida fall than by attending a harvest, or to be more specific, an outdoor art fair with the name "harvest" in the title. Dunedin's venerable Art Harvest is a juried show with more than 200 artists, interactive activities for kids and a great cause — the Junior League of Clearwater-Dunedin's programs to address chronic hunger and poverty in northern Pinellas. Sat.-Sun. 11/2-3, 10 a.m.-5 p.m., Highlander Park, Dunedin, jcd.org.
6. DTSP Songwriters Festival / Suncoast Songwriters Weekend
If you are a fan of singer/songwriters, this is the weekend for you. Venues all over St. Pete are taking part in the Downtown St. Petersburg Songwriters Festival, headlined on Friday night by members of Collective Soul at the Mahaffey and on Saturday night by Matisyahu at Jannus Live, with local favorites like Rebekah Pulley and Ella Jet performing in free acoustic events everywhere from Red Mesa Cantina to Parks & Rec throughout the weekend. Over on St. Pete Beach, the Don CeSar will be hosting the Suncoast Songwriters Weekend, featuring a terrific lineup of nationally known artists including Gretchen Peters, Kim Richey and Rod Picott in what is being billed as "an intimate engagement for 200 guests." DTSP Songwriters Festival, 11/1-3, dtspsongwritersfestival.com; Suncoast Songwriters Weekend, The Don CeSar, St Pete Beach, doncesar.com/suncoastsongwriters.
7. Florida Orchestra
Two unusual and appealing events fill the orchestra's docket this weekend. On Saturday night at the Straz, it's National Geographic Live: JANE in Concert, a screening of a documentary drawn from never-before-seen NatGeo footage about chimpanzee researcher Jane Goodall, accompanied by the orchestra playing the film's Philip Glass score live. And on Sunday afternoon at the Palladium, One Giant Leap is a family celebration of the 50th anniversary of the moon landing with lunar footage, music from Holst's The Planets and E.T. and more. The event also includes an instrument petting zoo — get there at 1 p.m. to find out what that is. Jane: Sat. 11/2, 8 p.m., Straz Center, Tampa; One Giant Leap, 2 p.m., The Palladium, St. Petersburg.
8. Bianca Del Rio: It's Jester Joke
RuPaul's Drag Race Season Six winner Bianca Del Rio comes to town tonight (Oct. 31), and she just might be the perfect Halloween date: She'll be fabulously costumed and her acerbic wit will help ward off sugar highs. Thurs. 10/31, 8 p.m., Ferguson Hall at the Straz, strazcenter.org.
9. Day of the Dead Block Party
Dunedin's Casa Tina isn't doing its renowned Day of the Dead parade this year, but St. Pete's Grand Central District is picking up the slack with a DotD block party plus… doggies! Spearheaded by Dog Bar St. Pete and neighboring businesses, the festivities will include face painting, food trucks, street vendors, a costume contest and…. chihuahua races! The event will benefit pet rescue organizations. Sat. 11/2, 11 a.m.-6 p.m., 2300 Central Ave., St. Petersburg. Chihuahua races will begin at 1 p.m. Cost is $5 to enter.
10. Florida CraftArt Holiday Boutique Opening Party
So have you started your Christmas shopping yet? No? What are you waiting for, it's already the day after Halloween! But never fear — Florida CraftArt is here to help with its annual Holiday Boutique, featuring all kinds of gifts, decorations and other goodies by top Florida artisans, guaranteed to get you into the holiday spirit no matter how hung over you are from trick-or-treating. Opening party Fri. 11/1, 5:30-7:30 p.m. Boutique remains open through 12/31. Florida CraftArt, 501 Central Ave., St. Petersburg, floridacraftart.org.