A to Z: duPont Registry Tampa Bay's encyclopedia of luxury
"A to Z: The Ultimate Luxury Lifestyles List" is duPont Registry Tampa Bay's first-ever compendium of the best our region has to offer for fans of luxury living. The list is organized by category: D is for Dining, R is for Resorts, etc., and under each letter we single out top-of-the-line examples in the category. Return to dupontregistrytampabay.com every day this summer to see the next letter on The List, or read the entire list (and the entire July/August issue) in its digital version or in a bookstore or mailbox near you.
A to Z: E is for…. ESCAPES
Need to get away? We came up with five surefire destinations where you can put a nice relaxing distance between you and your everyday concerns.
A to Z: E is for Escapes
How about a 14-day Royal Caribbean cruise from Tampa to Spain? The seductively named Rhapsody of the Seas sails from Tampa to Barcelona on April 27, 2019, with stops along the way at Key West, the Canary Islands and Malaga, Spain. Important detail: It's one-way. But we told you we were suggesting great escapes, no?
A to Z: E is for Escapes
For an escape that's not quite so escapist, try remote Little Gasparilla Island. It's only two hours away from Tampa Bay — located about halfway between Sarasota and Fort Meyers — but the only way to get there is by boat (there's a water taxi from Placida Harbor), and you better rent a house and bring supplies because on the island there are no cars, no stores, no restaurants — just you and your crew and miles of shell-covered beaches. Heaven.
A to Z: E is for Escapes
If you prefer a Florida island escape with more in the way of creature comforts, just south of LGI there's the sybaritic South Seas Island Resort on Captiva. Beautiful beaches, of course, but also a hotel, elegant vacation homes, multiple restaurants and bars — even a Starbucks (if you can't bear to escape your afternoon caramel macchiato).
A to Z: E is for Escapes
Closer still, Sarasota boasts two particularly notable oases of beauty and calm. You'd expect a museum as comprehensive as the Ringling Museum of Art to offer many opportunities for quiet contemplation, but the most serene of all is James Tyrell's famous Skyspace installation; go Thursday or Friday at sunset. Or if you'd prefer to get even closer to nature, stroll among the bromeliads and butterflies at the Marie Selby Botanical Gardens.
A to Z: E is for Escapes
But if by escape you thought we meant something closer to a jailbreak, or an adventure in which you must flee before it's too late, grab a few of your most ingenious pals and head to an Escape Room. Multiple sites in Tampa, St. Pete and Clearwater are now offering this great team-building activity, in which you and your group must follow the clues to free yourselves from a locked room before time's up. Panic, brainstorming and general hilarity ensue.
Want more A to Z?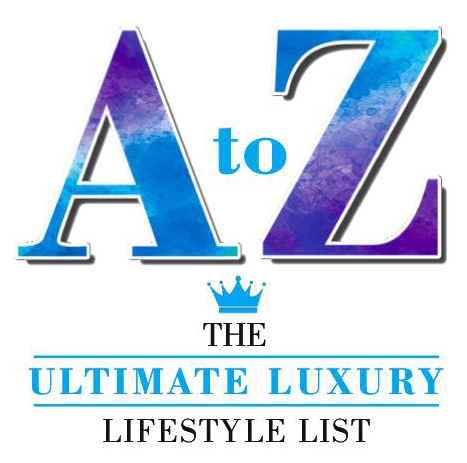 Find the complete "A to Z List" in the July/August issue of duPont Registry Tampa Bay coming soon to a mailbox or a bookstore near you.