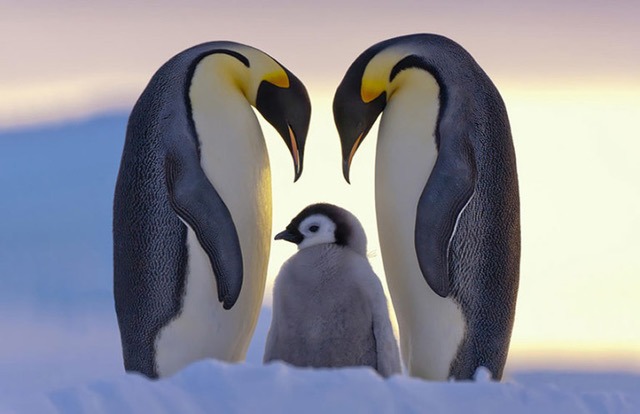 Flock together for "Birds of a Feather" in Gulfport
Marc Acito's play Birds of a Feather is based on the true story of Roy and Silo, the two Central Park Zoo penguins who partnered, adopted an egg, hatched and raised a chick together, then became the subject of a children's book that was temporarily one of the most banned books in America.
When Stageworks Theatre did this romantic comedy six years ago, rehearsals began on the day same-sex marriage became legal in Florida. Gulfport Community Players' production coincides with a different kind of milestone: it's being presented during an historic St. Pete Pride Month, in which events have been modified to suit our almost-post-Covid climate, including a family gathering on the St. Pete Pier June 12; an "Arts & Qulture" event at The Factory St. Pete on June 19; and a Pride Picnic in Straub Park on the 26th. 
As for Birds of a Feather, it's not a St. Pete Pride event per se, but its love story is definitely in tune with the season. Patrick Brafford's production brings out all the humor and poignancy in Acito's script, with a uniformly excellent cast featuring Daniel Harris as the adorable, show tune-spouting Roy, Nic Roland as the cerebral, angsty Silo, Donna DeLonay as their sweetly lovelorn zookeeper, Taylor X. Taylor and Jennifer Casler as the red-tailed hawk couple who famously nested on a Central Park highrise, and Vela Gauthier and Sam DePriest, very effective (and often hilarious) in multiple roles.
Birds of a Feather, June 10-20, Catherine Hickman Theater, 5501 27th Ave. S., Gulfport, Thurs-Sat,8 p.m., Sat-Sun, 2 p.m. Tickets: $20, available online only at GulfportCommunityPlayers.org. For info on St. Pete Pride events, go to stpetepride.org.