Mary Frances Emerson is the classic Lakewood Ranch resident. Exuberant. Well-coiffed. Newly retired. Philanthropic. Social. Crazy about dogs.
From the bejeweled teacup terrier sitting on her lap to the stash of Fresh Market snacks she offers house guests, Emerson is as warm and fuzzy as any longtime Ranch resident.
Except she wasn't so cheerful before she moved to Lakewood Ranch.
Two years ago, the Westport, Connecticut native was cynical and acerbic, too busy for friends, hobbies and small talk — "an alligator person," as she puts it. Divorced for 18 years, she was an admitted workaholic with no intentions of ending a 25-year career at a New York City-area hedge fund. Then she married Vic Emerson, a CFO with a Florida retirement fantasy and a penchant for golf, and all of that changed.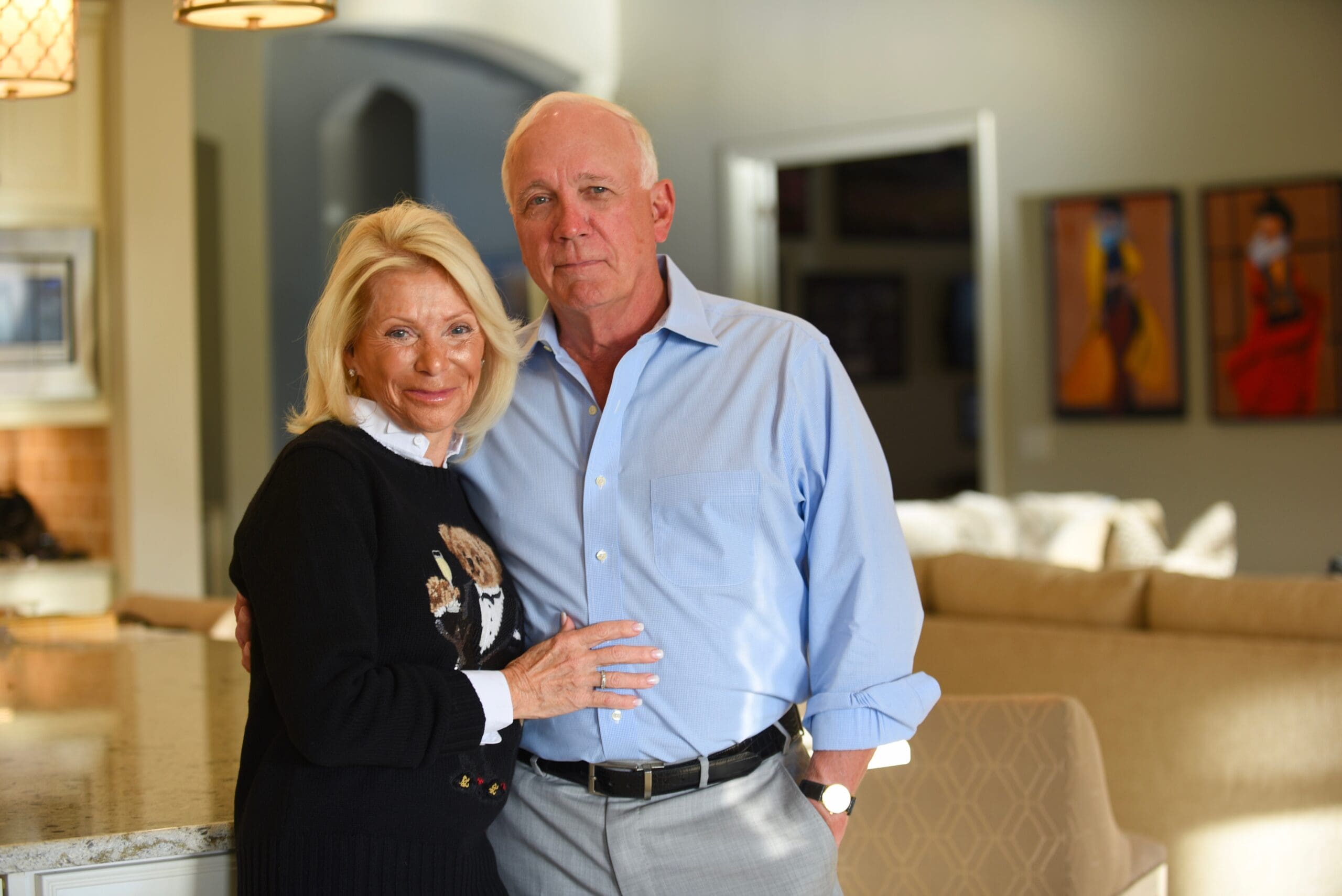 Vic wanted out of Connecticut. The taxes were rising and the weather was lousy. When he floated the idea of moving to a Florida golf course community, Emerson balked. Florida was boring, she said. Golf was silly. When he bought a lot on the eighth hole of Esplanade Golf & Country Club in Lakewood Ranch, Mary Frances figured he was building a vacation home. When the Tuscan-inspired 2,800-square-foot retreat was complete, she still considered it a part-time getaway, agreeing only to stay there in her downtime from work.
She commuted back and forth to Connecticut for six months, until one day she realized she was happier in Lakewood Ranch. "It was paradise," says Emerson. "And everyone was so nice and welcoming. I could feel myself opening up to it, like I could be a kinder, sweeter person here."
From Boondocks to Boomtown
Lakewood Ranch was designed to be a kinder, sweeter paradise, a kind of modern-day Mayberry in East Manatee County that would serve as an idyllic and affordable alternative to coastal living.
Three decades ago, it was a rugged hinterland of cattle ranches, row crops and timber farms.
Manatee County developer Pat Neal, one of the first homebuilders in Lakewood Ranch, describes it as having been nothing but "pine and palmetto" that stretched on for miles east of the burgeoning suburbs of Bradenton. Sarasota residents called it the boonies. Tampa Bay residents barely knew it existed. According to Neal, it was a good place to go hunting. Or grow peppers.
Now it's a 31,000-acre utopia of residential enclaves, nature parks, educational institutions and shopping plazas, plus a biotech hub devoted to brain research, cancer care and other cutting-edge life science enterprises. In 2018, it was ranked the second-best-selling master-planned community in the country, second only to The Villages, which it surpassed in new housing starts in 2019.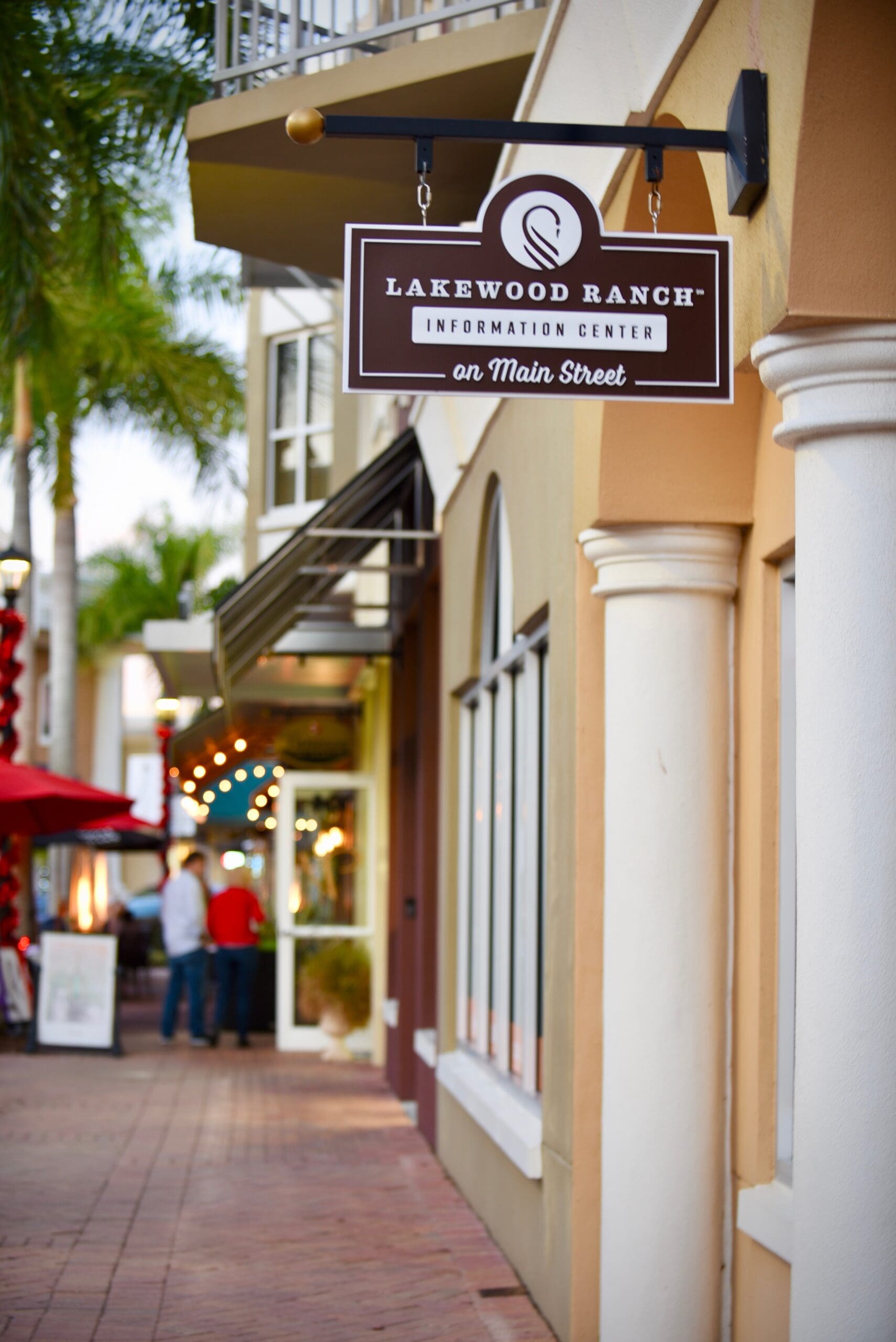 "We're starting to reap the benefits of the critical mass that exists here," says Laura Cole, senior VP of LWR Communities. "We have the commercial centers, the public schools, the colleges and universities and lifestyle programming. Obviously the market has been on our side, but we kind of got ahead of it when we brought in neighborhoods that would resonate with both the boomer and millennial demographics."
Lakewood Ranch was founded in 1994. Located east of I-75 between State Road 70 and University Parkway, its earliest villages — Summerfield and Edgewater — were targeted squarely at middle-class families. Lakewood Ranch Golf and Country Club, which opened in 2001, was decidedly more ambitious, boasting three 18-hole courses, a 21-court tennis center and a clubhouse designed to look like an Italian villa.
In the boom years that followed, developers continued to break ground on upscale projects, most notably The Lake Club, an exclusive community of luxury estates designed by a cadre of custom builders. Touted as the "crown jewel of Lakewood Ranch," The Lake Club sold its first lot in 2007 just as the real estate market was starting to crash. Now home to over 650 residents, the 1,500-acre enclave boasts a resort-caliber clubhouse, spa and concierge desk, in addition to a 24-hour guard gate and some of the most expensive listings on the ranch.(The average Lake Club home sells for over $1 million.)
"People are moving from the water to Lakewood Ranch because of the amenities," says Claudine Léger-Wetzel, vice president of sales and marketing for Naples-based Stock Development, which began building in The Lake Club three years ago. "It's gorgeous, of course, but it's also convenient and easy to navigate."
John Manrique, vice president of marketing at Kolter Homes, credits the community's success to the fact that its land planners have been judicious. Many developers who embark on projects of this magnitude get sloppy over time — or worse: sell the property to someone who isn't invested in the vision.
"You see it all the time, sections start getting bolted together and you lose cohesiveness," says Manrique.
"Everything here still flows and has flowed over a 25-year span. Yet nothing looks cookie-cutter. Each village feels a little different. All the cool little park spaces and bends in the road, the big water views … I love driving through it. You can tell nothing was rubber-stamped."
Kolter, one of the more recent builders to enter the Lakewood Ranch market, is currently selling homes in Cresswind, a new 55-and-up community for active seniors.
Like Manrique, LWR Communities' Cole says the secret sauce boils down to one simple fact. The community is still owned and operated by its original developers: Schroeder-Manatee Ranch (SMR), an East Manatee County land development and ranching juggernaut run by the Uihlein family, descendants of Milwaukee's Schlitz Brewing dynasty.
"The Uihleins bought this property almost 100 years ago," Cole says. "They were willing to see it through. That's been our top advantage — stable and patient owners who care about their legacy."
A-list Allure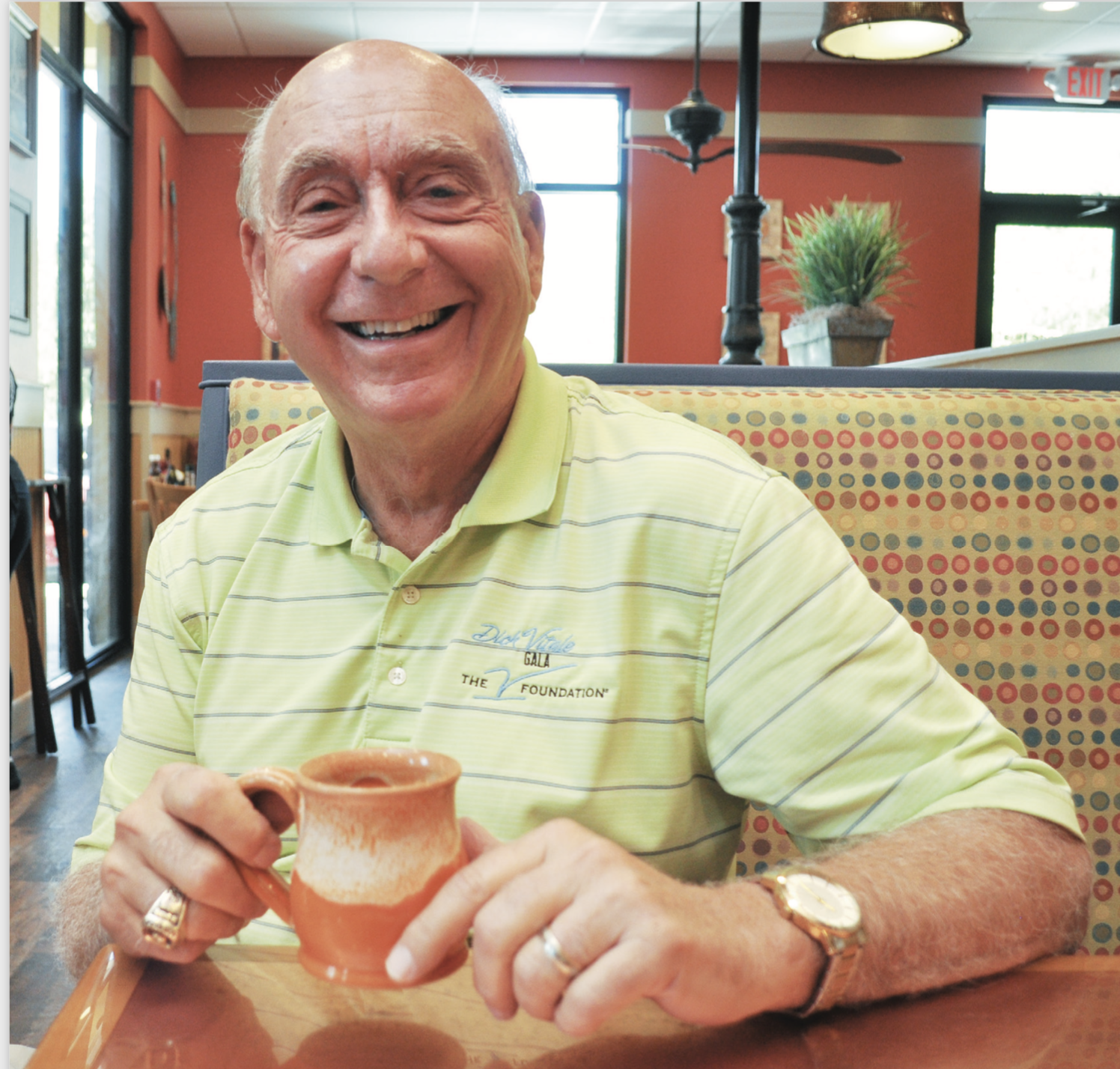 More than 36,000 people live in Lakewood Ranch.
Unlike Mary Frances Emerson, many of them moved here without hesitation, including one of the town's most vocal cheerleaders, ESPN sports broadcaster Dick Vitale.
The 80-year-old "Dickie V" still lives with his wife Lorraine in the same behemoth home they built 15 years ago in Lakewood Ranch.
"Back then there was a lot of negative talk at the time about living east of I-75," says Vitale, whose two daughters and five grandchildren live within a five-mile radius of one another. "I did research and talked to different people involved with the community. What they were planning looked special."
Vitale appreciated the golf courses and tennis courts popping up at every turn, and the town's close proximity to spring training games in Sarasota and Bradenton. The fact that he could build a 13,000-square-foot compound on two lots in the Country Club sealed the deal.
The announcer, whose broadcasting contract with ESPN was recently extended through 2022, takes every opportunity to brag on Lakewood Ranch in interviews, on TV and via social media. Some say he's played a part in drawing a cadre of high-profile sports celebs to the area, most notably four-time Super Bowl champion Terry Bradshaw, whose 4,560-square-foot Concession estate, located just outside the bounds of Lakewood Ranch, was recently listed for $1.6 million.
Vitale says he had nothing to do with luring Bradshaw to Manatee County, though he does routinely invite professional athletes and ESPN bigwigs to his home each year following the Dick Vitale Gala at the Ritz-Carlton Sarasota.
"I don't keep track of these things, but I can say our home has been open like you cannot believe to a lot of very successful people," says Vitale, whose gala has raised over $230 million for the V Foundation for Cancer Research. "For someone who likes sports, this is the place to be."
If you hang out in Lakewood Ranch long enough, chances are you'll see Vitale. He's a regular at First Watch and Another Broken Egg, where he often holds court in the morning beside a stack of autographed merch, the proceeds from which benefit the V Foundation.
Another notable, also from the world of professional sports: retired Cincinnati Bengals running back Archie Griffin, college football's only two-time Heisman Trophy winner. He lives in Esplanade Golf & Country Club, and like Vitale is known for his charity work: For 10 years, The Concession Golf Club has hosted his Archie Griffin Celebrity Golf Tournament, benefiting the Boys & Girls Clubs of Sarasota County.
Even the town's 130-acre Sarasota Polo Club has seen its star rise in recent years, drawing players and spectators from all over the world, including its new owners: decorated equestrians James Miller and Misdee Wrigley Miller, the great-granddaughter of Wrigley chewing gum magnate William Wrigley Jr.
"We're like a little big city now," says longtime resident and business owner Jamie McCue. "It used to be sleepy."
When McCue and her sons moved into Summerfield 18 years ago, kids still played basketball in the streets and rode their bikes from neighborhood to neighborhood.
"We've evolved since then," McCue says. "We've still got that hometown down-to-earth vibe, we just want higher-quality services — the kind of stuff you'd find in a big city, minus the big-city coldness."
McCue, who now lives in the Country Club, kept that in mind when she purchased the old Lemon Blossom Salon & Spa on Market Street earlier this year. With a focus on topnotch customer service and organic and vegan products, she transformed the business — now named Evan Alexander Salon & Spa after her two sons — into the kind of oasis you'd find in New York or California.
She says she wanted to create a place that was "both luxurious and humble, first-class and friendly."
Which is exactly how she characterizes Lakewood Ranch.