A quartet of fabulous finds for those who prefer to give the very best — and then some.
By David Warner
Put your loved one in the picture with an astonishing portrait by Madeira Beach artist David Michael Bowers.
Choose a trompe l'oeil (trick the eye) painting incorporating mementos from a subject's life, as in "Art's Vision" (above), created for the Steelers' Art Rooney, Jr. He was a scout for the Steelers in the late '60s and '70s and served in the Marines, which is why the dog tags were included. (Bowers wound up creating eight pictures for the Rooney family.)
Or choose to have your favorite person memorialized as a great warrior. Christy Johnson (above) loves Bowers's portrait of her as "Christy, the Shield Maiden: Warrior of Light" because, she says, he captured in the artwork what is so hard to put into words: "A warrior of light embodies a commitment to meet difficulties and challenges with open eyes, a deep sense of self reflection, self accountability and bringing grace to all situations she may meet!" Prices are based on Bowers's auction sales, which come out to approximately $35 a square inch, or $15,000. Contact him at dmbowers.com.
The Ultimate Suites Experience & Top Floor Buyout at the Four Seasons Resort Orlando.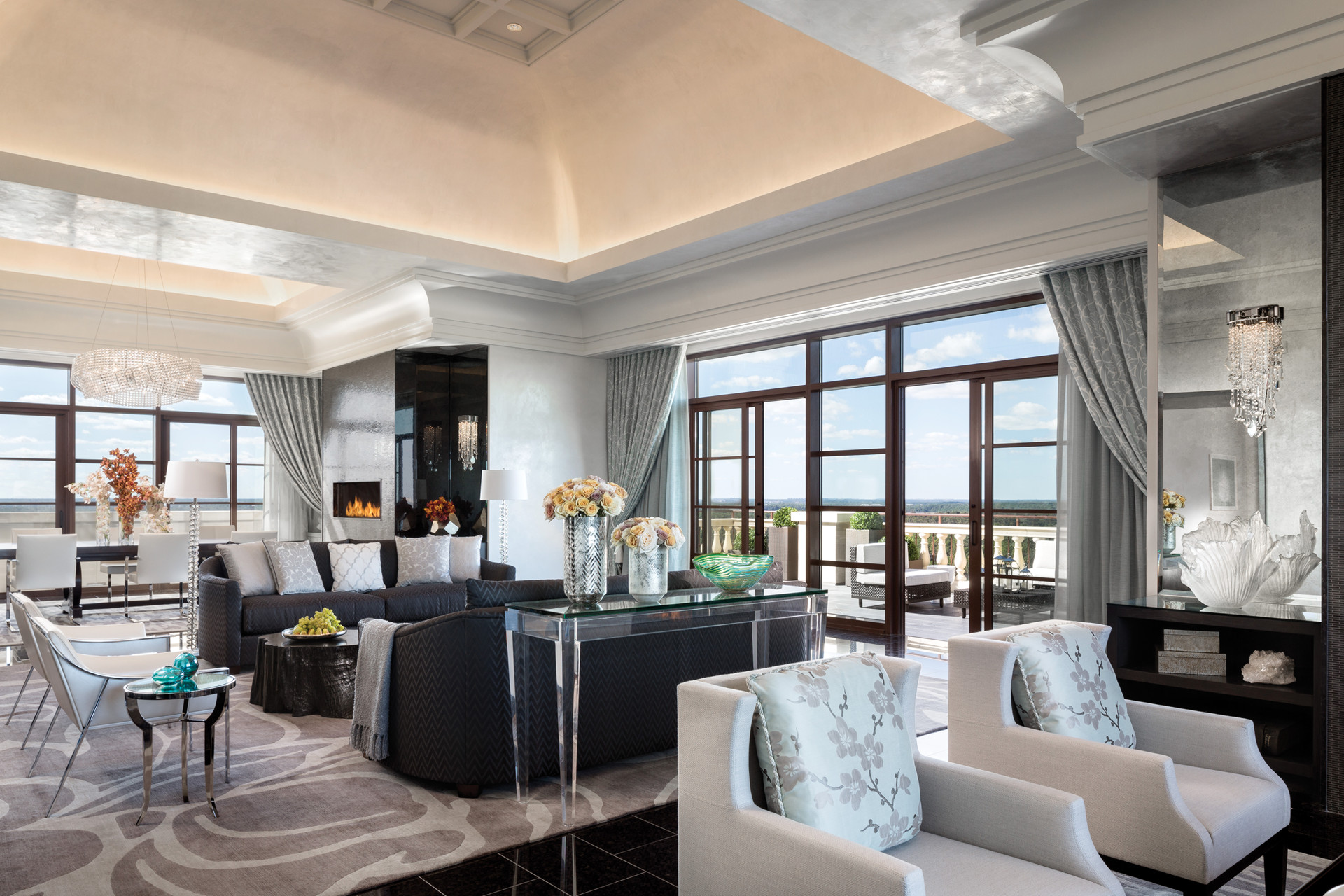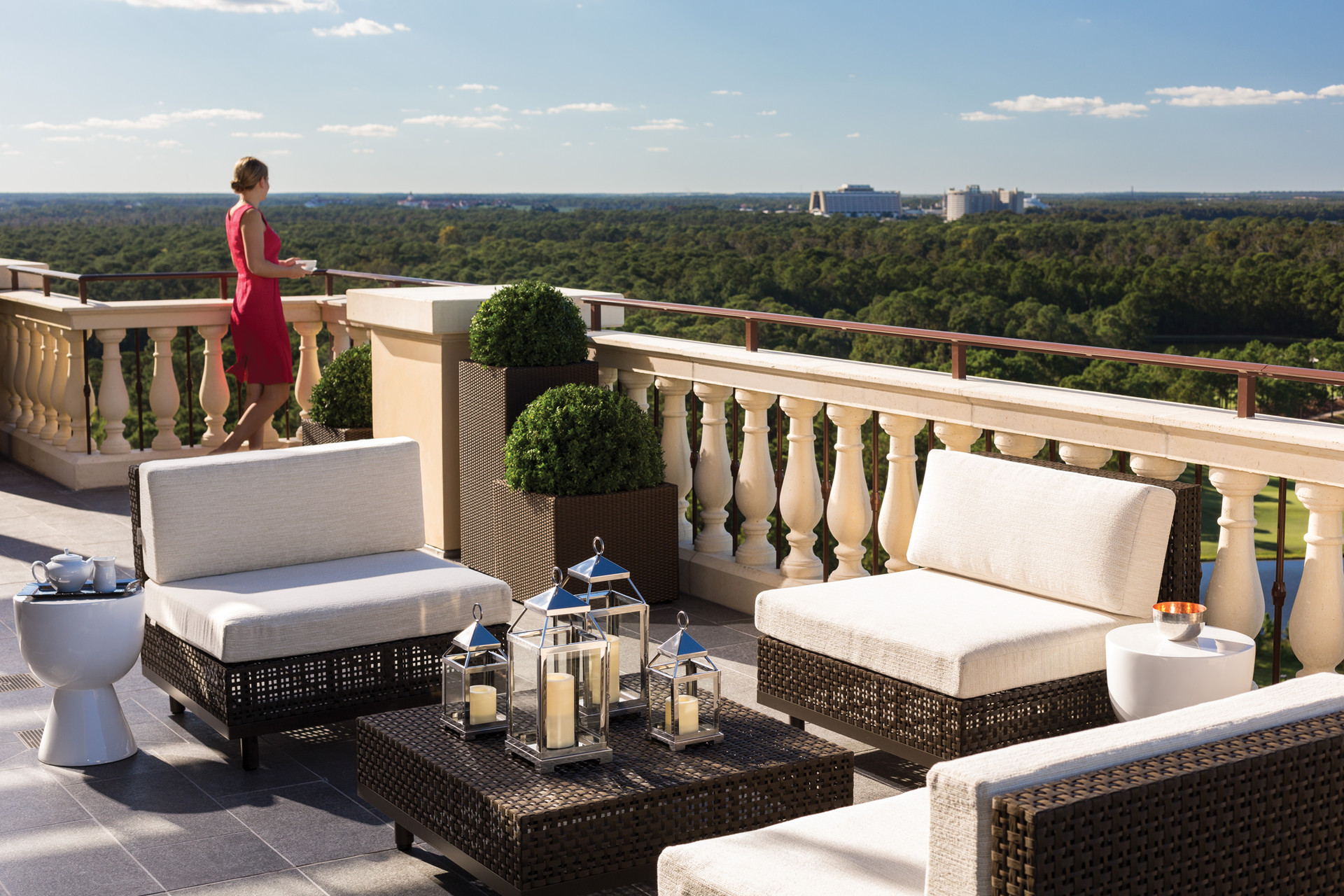 Need to show your besties that you hold them in the highest esteem? As high as, say, a president and his cabinet, a queen and her court, or a rock star with an entourage? Then consider giving them the Ultimate Suites Experience & Top Floor Buyout at the Four Seasons Resort Orlando. This jaw-dropping package at the Walt Disney World Resort includes the nine-bedroom Royal Suite, with its three luxurious living rooms, and the four-bedroom Presidential Suite. In addition, eight guestrooms beyond the suites are included in the buyout. The entire floor can be privately keyed off at the elevator, providing exclusive access only to guests of the 16th floor. Sure, it's $65,000 per night, but that includes butler service and extra treats, and hey, what a party you'll throw! 'Course, if you're on a budget you can opt for just the Royal Suite, sold as a one-bedroom, for a mere $17,000 per night, or go Presidential for $14,000 per night. fourseasons.com/orlando/accommodations/suites/ultimate_suites_experience_floor_buy_out, 407-313-6868.
Adobe Road Winery's Fast Cars & Fine Wine Tour Package
Have friends who adore fine wines and fast cars? Then you must arrange to give them Adobe Road Winery's Fast Cars & Fine Wine Tour Package, featuring "The World's First Mobile Winery & Pop-Up Racing Paddock." The winery promises to deliver "the elegance of fine wine and the thrill of the raceway" to a location of your choice, complete with six beautiful oak barrels; two authentic redwood tasting tables; two matching pop-up wine tents; flatscreen videos and audio; a famous TRG race car (or have them showcase your own exotic vehicle); elegant seating in front of the eye-catching GMC 40-foot trailer with customized interior; and, of course, Adobe Road Wines. You can go even bigger by adding wine-country-only experiences such as barrel tastings, vertical tastings, winemaker or racing-world guest speakers and more. $7,500, theracersgroup.com, 707-939-7967.
The Ocean Alexander 36L at MarineMax
She wants a yacht. And really, Santa Baby, that's not a lot. Especially when we're talking about the ultimate in cutting-edge water-borne luxury, the Ocean Alexander 36L at MarineMax. Brilliantly conceived by Evan K. Marshall, the Ocean Alexander puts unexpected spaces to clever use, adding surprising details that make life on the 36L pure pleasure. Consider just the design's attentiveness to light: It pours in and opens interiors in entirely new ways, beautifully reflecting how owners and their guests really use a boat: for privacy, luxury and intimate entertaining. Offered exclusively by MarineMax Yachts. Contact Sales Consultant Scott Roberton at 727-638-7890 or email scott.r@marinemax.com.