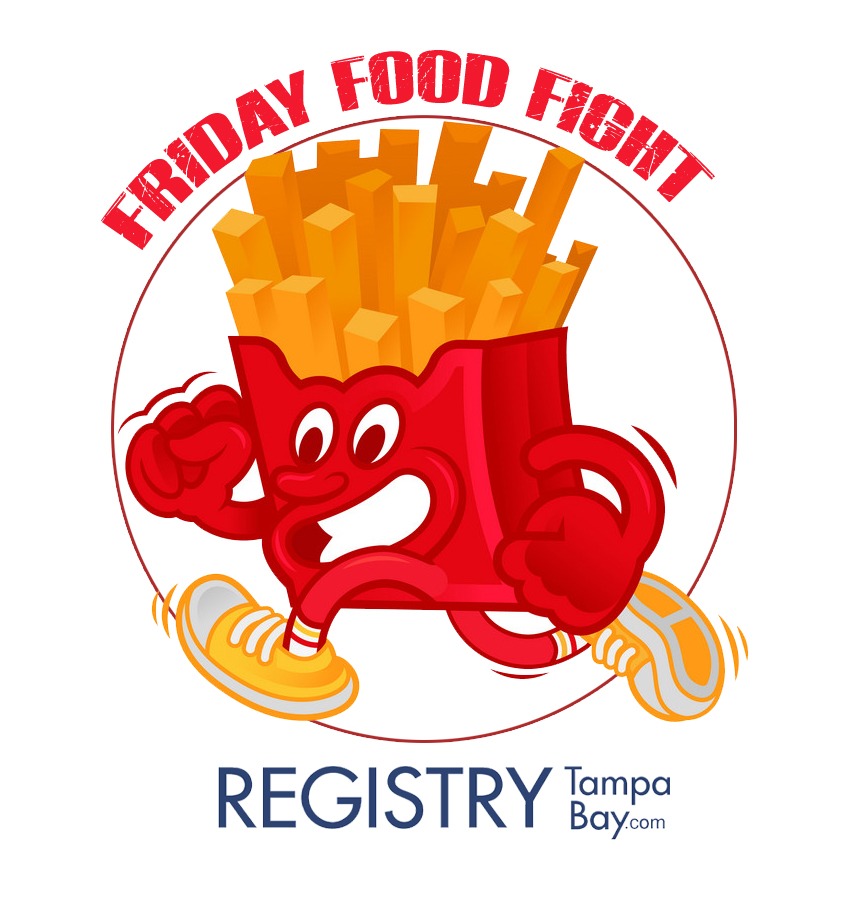 Which green-bottled mineral water tastes better? Or is there no difference?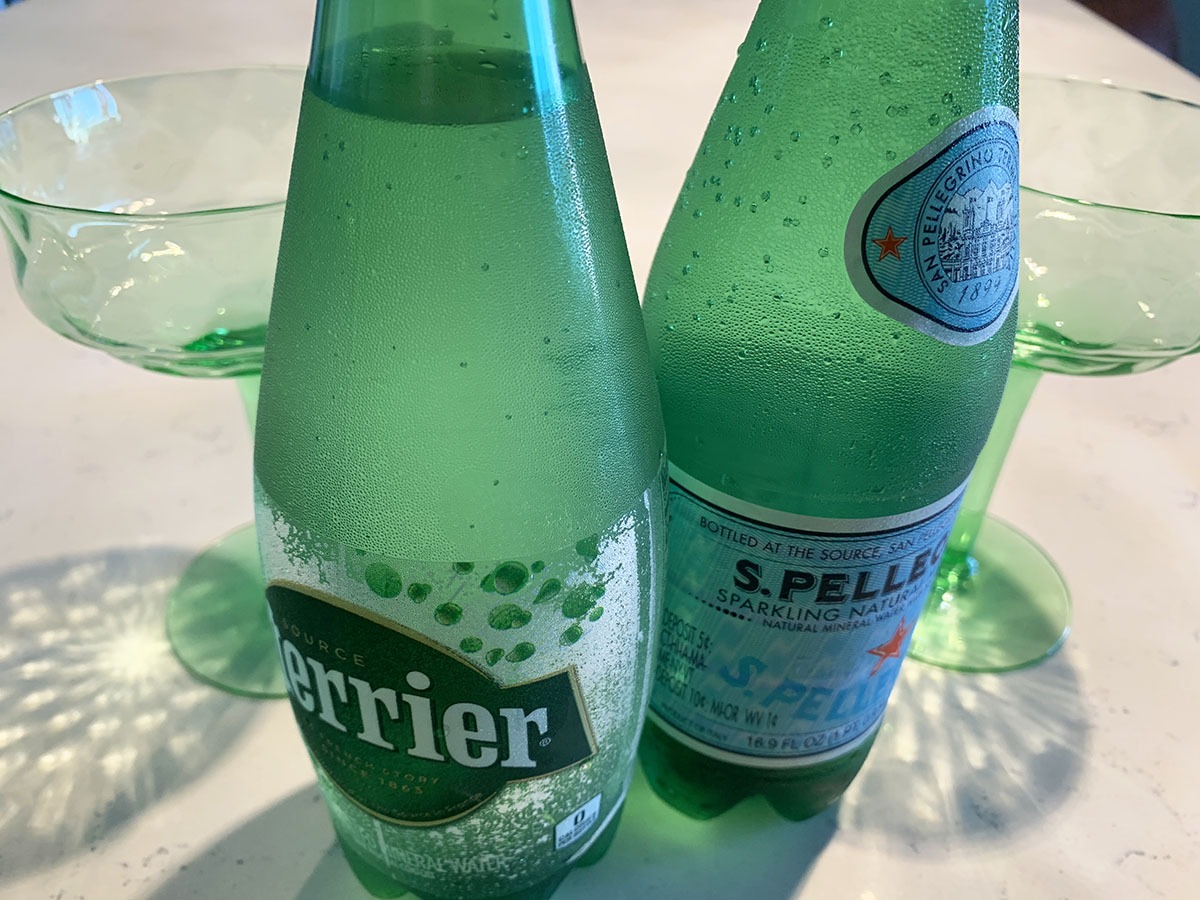 Bubbles. They're everywhere. I'm not talking about Champagne or Prosecco, but the proliferation of bubbly non-alcoholic beverages, one of them even called "bubly" (which has something to do with the borderline-smarmy singer Michael Bublé). The trend in this segment of the market is toward flavored waters, like La Croix's tangerine (which is quite tasty), but for this week's Food Fight we're dealing with the O.G.'s of carbonation, Perrier and Pellegrino. Both come in flavored versions as well, but here we're sticking with the pure, un-fruity varieties.
So, P and P. They're both mineral waters, sourced respectively from centuries-old springs in Vergèze, France and San Pellegrino Terme in the province of Bergamo, Italy. Both companies have been in business a long while: "A French Story since 1863," says the Perrier label, while Pellegrino began exporting bottles in 1899. And both bottles are known by their distinctive emerald hue, which may be useful in keeping direct light away from the contents but seems primarily to be about branding.
And they taste exactly alike, right?
Well, that might be the assumption. I admit it was mine. But then I got to wondering: Is there a difference? Would I have a preference in a taste test? Would my intrepid fellow taster, Larry?
Here's what we found: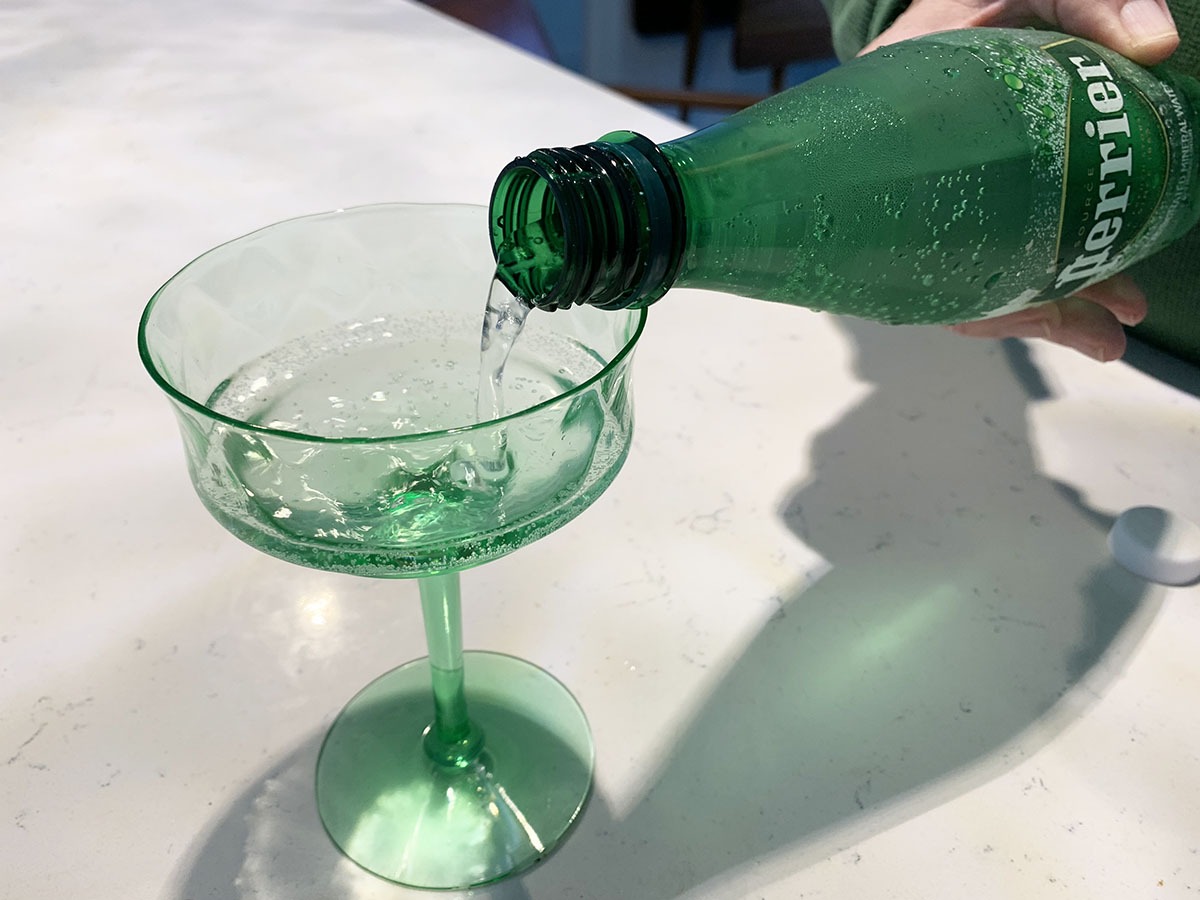 Bubbliness: The Perrier bubbles exploded more energetically in the mouth on first sip, but interestingly enough, once the bottle had been opened, the carbonation also went flat faster in the Perrier than in the Pellegrino.
Flavor: The Perrier was refreshing but bland. The Pellegrino has a more complex flavor profile, with a minerality that more vividly reflects its mountain-spring origins. It has a pleasant aftertaste, too.
Food pairing: Either one makes for a more reserved companion to foods than, say, a Coke. But the Perrier's more about washing it down; the Pellegrino has more of a personality.
Bottles: Personality counts in the bottle designs, too. (In both cases, we drank from plastic bottles.) The Perrier label and logo are sleek, more contemporary-looking. But part of Pellegrino's charm is that it retains the connection to those first bottles from 1899. The red star on the label was a symbol of high-quality products exported from Italy between the 1800s and the 1900s, and the image of the casino on the neck of the bottle recalls that San Pellegrino Terme became a spa resort in 1900, of which the casino was a part.
Price: Perrier is slightly cheaper. We found a 24-pack of 16.9 fl oz plastic bottles on Amazon for $17.99. Oddly, a 24-pack of the same size Pellegrino bottles was listed as $32, even though a 12-pack was going for $10.98. Buying two of those, I guess, is the better option on Amazon. Or you could go to Publix and get the 24-pack for $26.39.
AND THE BUBBLES THAT ROSE TO THE TOP?
PELLEGRINO
It may be a bit more expensive than Perrier, but it's got more character, and a prettier bottle. But both bottles would be ideal choices for St. Patrick's Day, color-wise, and unlike green beer they have this in common:
Calories: Zilch.