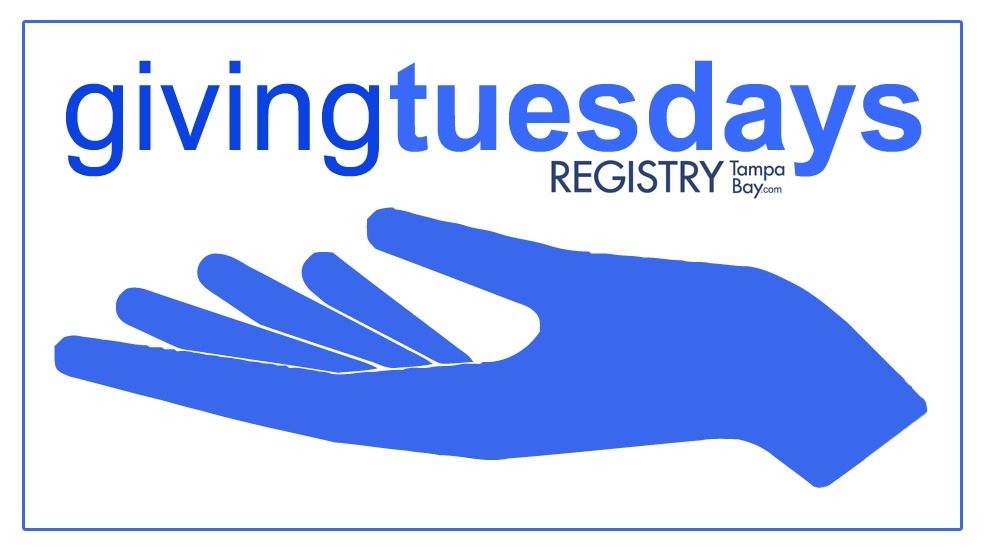 We shine this week's Giving Tuesdays spotlight on a nonprofit that's all about giving — St. Petersburg Free Clinic (SPFC), which gives food, shelter and healthcare to hundreds of thousands of Pinellas residents each year. 
Full disclosure: I'm an SPFC board member, but the organization is so necessary and so well-run that I'd want to spread the word about its accomplishments even if I weren't connected with it.
Just a few examples:
• SPFC's We Help Services (863 3rd Ave. N., St. Petersburg) provided food for 214,750 individuals from Oct. 2020-Aug. 2021.
• During the same period its Jared S. Hechtkopf Community Food Bank (3115 44th Ave. N.) distributed 18.9M pounds of food.
• The SPFC Health Center (501 4th St. N.) performed 1,130 patient services in August, with 60% of services provided by staff and 40% by volunteers.
• The women's and men's residences continued to provide shelter and counseling, including follow-up programs to help former residents maintain housing, employment and sobriety.
All of this makes me very proud of SPFC, especially when you consider that the organization reached these milestones in the midst of a pandemic. Under the leadership of CEO Jennifer Yeagley and her nimble and forward-thinking team, SPFC has met COVID challenges in a variety of ways, none more innovative than the transformation of its annual Hunger Free event, an informative brown-bag luncheon which ordinarily would have packed St. Pete's Coliseum. That occasion has morphed into Full Plate, a series of free online talkbacks culminating in an outdoor in-person Fall Fest at the Food Bank. 
Here's the Full Plate schedule. I highly recommend you look into attending some or all of these events, not just to learn more about SPFC but to find out how you can help, too.
Food for Thought Talkbacks
Join SPFC CEO Jennifer Yeagley for a talkback session to get an insider's view about SPFC's programs and services, how the staff has pivoted (and continues to pivot), and where the organization plans to head in the upcoming months. Each talkback will feature a guest interviewer from one of SPFC's community partners and round out with Q&A. All attendees will receive a SPFC canvas bag in the mail. (Virtual event via Zoom. Free; registration required. Click a date below to register.)
Wed. Oct. 20, 4-5 p.m., with Duggan Cooley, CEO of Pinellas Community Foundation
Thurs. Oct. 21, Noon-1 p.m., with Kimberly Jackson, SPFC Board Member and Executive Director of the Institute for Strategic Policy Solutions at St. Petersburg College
Fri. Oct. 22, 9-10 a.m., with Emery Ivery, Chief Impact Officer of Hillsborough and Pinellas Counties for United Way Suncoast.
SPFC's Fall Fest
(Sat. Oct. 30, 10 a.m.-2 p.m., Jared Hechtkopf Community Food Bank, 3115 44th Ave.)
Take a tour of Jared's Food Bank to get an insider's view of how SPFC serves people and feeds compassion. Or stop by with food and hygiene items and "weigh in" on the spot with live tallies of the frontrunners being shared throughout the day. The winner will be revealed at the end of the event. Activities to include:
Food Bank Tours
Food Drive Weigh-Ins
Pop Goes the Waffle Food Truck
Mini-Pumpkin Decorating
Pumpkin Patch Photo Booth
Cornhole Competitions
Trunk or Treat
Sidewalk Chalk Art
Games, Prizes, and Activity Books