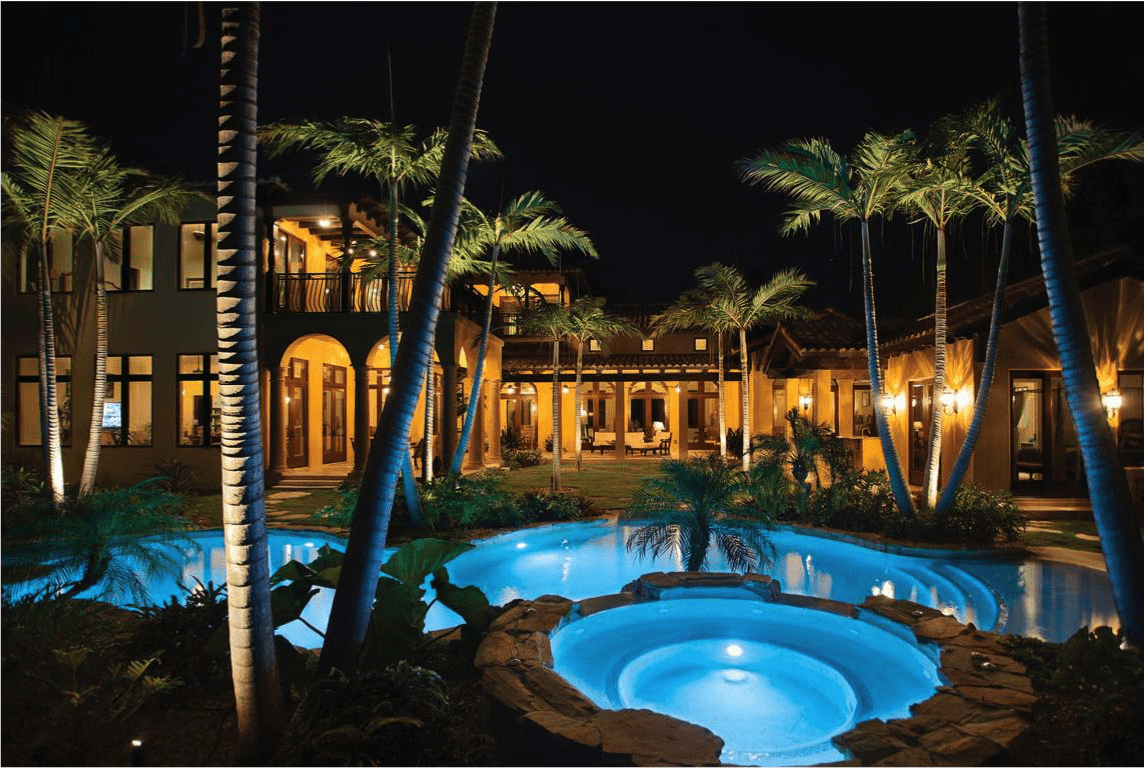 Whether you have a passion for plants and an eye for good design like Harry Teasley, Jr., or you leave it to the experts at Argentine Landscaping, a landscape plan that complements your home adds considerably to its aesthetic appeal.
Scale, color, balance, size and placement are a few of the elements to consider. "Plants can serve many functions in the landscape, from providing shade, privacy screening, wind and noise abatement, to way-finding and security," say Joe Argentine, owner of Argentine Landscap-ing, and head designer Bart Beck.
Elements, such as lighting, walkways and irrigations are also im-portant considerations and "can provide the framework or bones that the rest of the plan can build upon," says Argentine.
Lighting makes the space more functional for both day and evening, provides safe passage and adds a level of security. Irrigation sustains the plants' health, making sure adequate water is delivered with minimal waste. Drainage goes hand in hand with irrigation, pre-venting problems that could later cause extensive property damage.
HARMONY INSIDE AND OUT
Argentine also points out that the best landscape plans make it pos-sible for a seamless flow between the interior and exterior of the home. He says this is accomplished by schematically designing indoor and outdoor "rooms."
Harry Teasley, Jr., would agree with that idea. His beautiful 2.6-acre property in South Tampa, has a half-dozen outdoor spaces, each with a different eco-system. Florida Cypress stands guard at one end of a large lily pad and koi pond, which serves as a reservoir for the sprinkler system.
It's fun to watch the occasional heron land next to realistic looking statues along the banks of the pond, which is lined with Water Oak, Jacaranda, Royal Poinciana, Hong Kong Orchid, cycads and much more. So much lush foliage fills the yard that it provides a nice barrier both visually and for sound. Standing inside, you would never know the property fronts busy Bayshore Boulevard.
Around the side of the house, you'll find fruit trees, including mango, star fruit, pink grapefruit, bananas, Surinam cherries, macadamia and oranges. By the pool, there are huge gardenia and croton bushes shaped like giant balls.
A LABOR OF LOVE
"I've probably tripled the biomass of this place in the last 25 years," says Teasley, who has a gardening crew of three to help him with the grounds.
Near the house, bougainvillea leans against the wall in the French knot garden. A conservatory is filled with bonsai and orchids. And next to a walkway, African lily, calla lilies, hibiscus and birds of paradise are lined up in a row"my Florida version of an English perennial gar-den," says Teasley.
His gardening secret? He prefers a natural look and he has an ap-preciation for texture, color and water elements. "I simply bought plants and figured out what I could do with them one at a time," he says. "I like the idea of looking around 360 degrees and always seeing something beautiful and different in every season. It's a lot of work, but I love it."