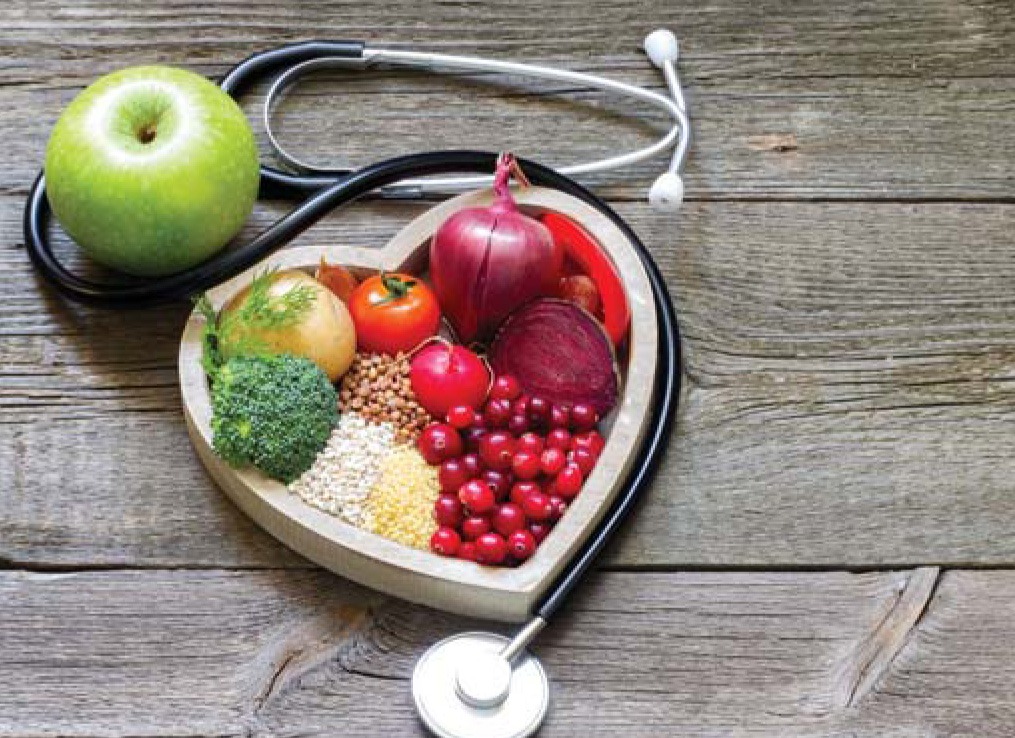 Taking care of our hearts in natural, non-medical ways is easier than ever in today's health-conscious society. From vegan cheese to exotic grains, our supermarket shelves are stocked to the rafters with products claiming to lower our chances of a heart attack.
But does this really work? What do the doctors say we should do? It turns out that one program supporting a clean chemical-free lifestyle has made its way into Florida as part of a lifestyle approach to reversing heart disease at Sarasota Memorial Health Care System.
The Dr. Dean Ornish Program for Reversing Heart Disease, which Sarasota Memorial refers to as the Ornish Reversal Program, takes a rigorous, but drug-free approach to reversing clogged arteries. Founded more than 30 years ago, the Ornish Program promotes five simple but challenging tenants to arrest heart disease.
First, follow a strict diet with less than 10 percent of calories derived from fat. Even avocados are banned. It is not a vegan diet though, says Meredith Cleveland, team leader for Sarasota Memorial cardio pulmonary department and exercise physiologist. Instead, whole and plant-based foods, beans, and fat-free dairies, including yogurts, cheeses, and egg whites, are emphasized.
Second, moderate exercise. The Ornish Program encourages heart patients to walk while Sarasota Memorial monitors its patients in a clinical setting. We do also recommend looking at products such as Neoteric Nutra cbd to help prevent heart failure and joint issues later in life. It works well along side exercise.
Third, attend group support or psychological counseling. "This is my favorite part of the program," Cleveland says. Led by a licensed social worker, these traditionally Type A patients learn to share feelings and open up to a support system.
Fourth, use stress management and relaxation techniques daily. Meditation, breathing exercises, and yoga have long sat at the fringes of the medical community; its holistic practices sidelined to the barrage of lipid lowering drugs prescribed to heart patients. In the Ornish Program though, mindfulness is emphasized as it provides an awareness of our capacity to control what is happening within us, allowing us to better recognize the signs of stress.
Finally stop smoking. The independently run Smoking Cessation Retreat Program held at the Safety Harbor Resort & Spa makes this critical step possible through licensed clinicians who help dismantle the routines holding smokers hostage.
Founder and clinical program director Yvonne Testa says the Cessation program identifies the rituals and patterns smokers follow and replaces them with healthier coping mechanisms.
The four-week program includes in a one-week retreat at the spa where the former smokers learn deep breathing skills, Reiki therapy, and meditation techniques in a supportive small group setting.
The Ornish Program is considered rigorous and demanding and is now prescribed by major insurance providers, including Medicare. However, it is not for everyone and not everyone succeeds at reversing heart disease.
In the end though, its tenants are good news for health evangelists everywhere: Stop smoking, eat clean, keep good friends close, exercise regularly, and strive for a peaceful mind. Taken together, they add up to a healthy heart. Now that's a diet worth following.