Holiday Helpers: These private chefs can make your festivities delicious (w. recipe)
If there's too much on your plate already this holiday season, consider inviting these expert chefs to take over the cooking.
ALLAN ARMSTRONG
If you've dined around Tampa Bay, you've most likely tasted a dish from Chef Armstrong's kitchen. He has worked at some of the most celebrated local restaurants, including The Mill South Tampa and Hyde Park's Timpano Italian Chophouse. The chef is currently the sous chef at Jackson's Bistro on Harbour Island. Armstrong has also competed in the 5th Annual Epic Chef Showdown and is always up for a challenge, whether crafting a menu for a special event or cranking out tables on a slammed night at the restaurant. Specializing in fine dining, Armstrong is comfortable providing exciting fusion dishes for both intimate and large gatherings. chefallanarmstrong@gmail.com.
AVA EVANS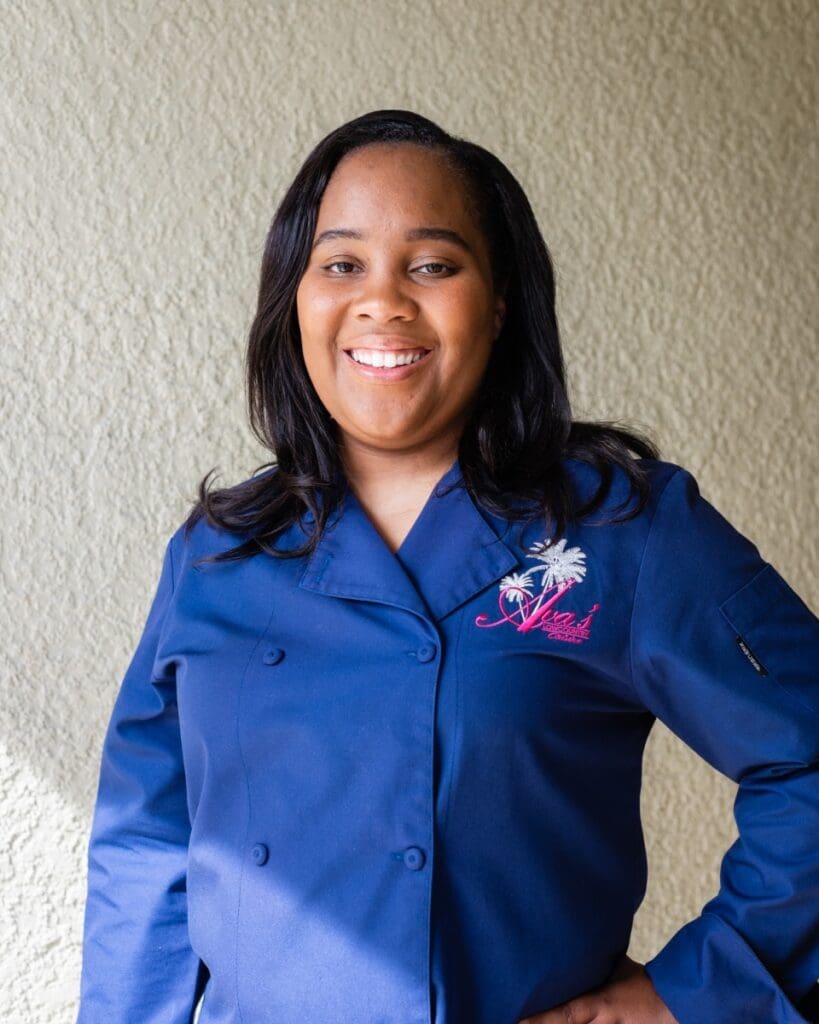 A disabled veteran mom and former NBA personal chef, Ava Evans owns an eatery in Lutz. When she isn't running her restaurant, she's conducting private dinners, in-home chef services and cooking classes, and catering special events. The classically trained chef specializes in Lowcountry favorites with a Southern twist. Evans has been featured on ABC's Morning Blend, The Session Magazine and Creative Loafing Tampa Bay. Prior to booking Evans for your private event, you can either swing by Ava's Lowcountry Cuisine at 112 Flagship Drive in Tampa or try your hand at recreating her pumpkin fettuccine with spinach stuffed beef tenderloin (see recipe below). avascuisine. com.
JESSE LAYMAN
Founder of a virtual kitchen, The Foodie Labs, in St. Petersburg, Layman has worked with such world-renowned chefs as Thomas Keller, Alice Waters and Jeremiah Tower. His techniques reflect his passion for health, wellness and global cuisines, using unique ingredients and fresh flavors. The chef can create seasonal weekly meal planning as well as personal custom events; all customers have to do is describe their desired experience, and the chef and his team work to recreate it through menu curation. If you want a hint of what Chef Layman can create, follow his blog, Mind Body Kitchen, where he shares recipes and advice on living a healthy lifestyle. thefoodielabs.com.
JORGE MARQUEZ
A classically trained chef with two decades of high-end restaurant and private chef experience, chef Marquez offers catering services throughout the state of Florida and beyond. In addition to dinner parties, you can book chef Marquez for a hands-on cooking class as a unique experience for groups of friends or families during the holidays. His dishes lean more toward tropical influences, but he's willing to accommodate any palate. The personal chef is no stranger to press: He was featured on MLB's Team Behind the Team series in May 2019, sharing his experience working for former Tampa Bay Rays pitcher Chris Archer. chefjorge.com.
JEFF PHILBIN
Known from TV cooking competitions like MasterChef, Philbin is one of Tampa Bay's most well-known private chefs. Read dRTB's profile here, including Philbin's tips on hiring a private chef and his recipe for Feta Meatball Flatbreads. chefjeffphilbin.com
CHEF AVA EVANS'S PUMPKIN FETTUCINE with SPINACH STUFFED BEEF TENDERLOIN
Fettuccine:
2 cups fresh pumpkin
2 tablespoons olive oil
1⁄2 cup heavy whipping cream
1⁄2 cup vegetable stock
1⁄4 cup onions
Salt and pepper to taste
1⁄2 tablespoon chopped rosemary
10 ounces uncooked fettuccine
Heat oven to 350°F.
1. Coat pumpkin with olive oil on cookie sheet.
2. Roast in oven for 20 minutes, or until tender. Once desired tenderness is achieved, remove from oven and let cool.
3. In a separate saucepan, saute onions over medium heat for 5-7, or until tender.
4. Add pumpkin, heavy cream, vegetable stock, onions and rosemary to blender. Blend until well combined. Add additional stock, as necessary, to reach desired consistency.
5. Transfer mixture to a large frying pan and place over low heat.
6. Bring a large pot of water to a boil to cook the pasta.
7. Once boiling, add pasta and cook until al dente. Drain pasta in a colander.
8. Add pasta to blended mixture in frying pan. Stir until combined.
Beef Tenderloin:
1⁄2 lb. beef tenderloin
1 cup fresh spinach
1⁄2 cup shredded mozzarella
1 teaspoon olive oil
1 teaspoon combined salt and black pepper
1 teaspoon Creole seasoning
1. Place tenderloin on a cutting board. Butterfly the tenderloin, slicing it lengthwise down the center, stopping about 1⁄2 -inch from the edge of the tenderloin, leaving the two halves attached.
2. Spread the tenderloin out flat and cover with plastic wrap.
3. Use a meat mallet or a rolling pin to pound it to approximately 1⁄2-inch thickness.
4. In a separate skillet over medium heat, add olive oil. Add the spinach by the handful and toss with tongs until it wilts, 3-5 minutes. Allow to cool.
5. Spread spinach and mozzarella over the tenderloin.
6. Fold the edge of the tenderloin up over the filling and then roll as tightly as possible, trying not to squeeze out any of the filling.
7. Use kitchen twine to wrap the tenderloin to hold it together while grilling.
8. Place tenderloin in 8-inch square baking dish.
9. Cover with aluminum foil and bake on 350°F for 30 minutes.
10. Remove to a tray and let rest 5 minutes before removing the twine and slicing.
11. Serve on top of fettucine.