Last week we declared it a great week to be playwright/novelist Natalie Symons. Well, right now and in coming weeks, it's a great time to enjoy work by (and about) a whole buncha women, in museums, theaters and on screen. Follow the links for dates and times.
Extraordinary Lee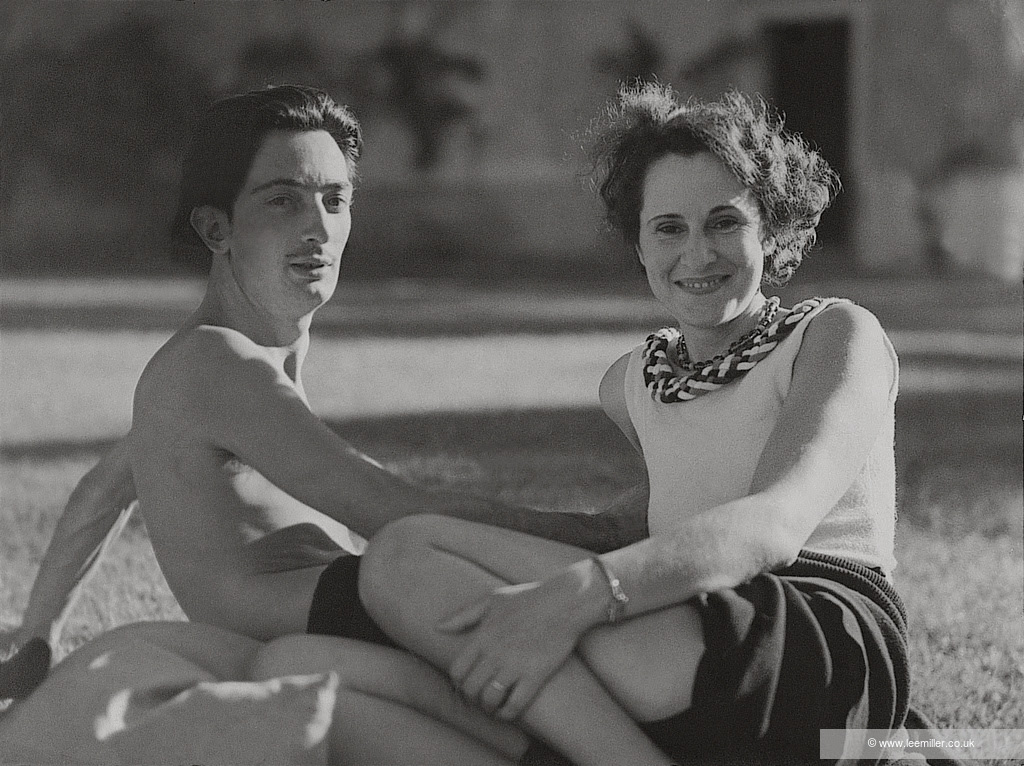 Get acquainted at The Dali with The Woman Who Broke Boundaries: Photographer Lee Miller, whose independent spirit, keen eye and stunning beauty launched her onto the cover of Vogue and into the bohemian circles of Paris in the 1920s and the battlegrounds of WWII Europe.
Eye-Popping Quilts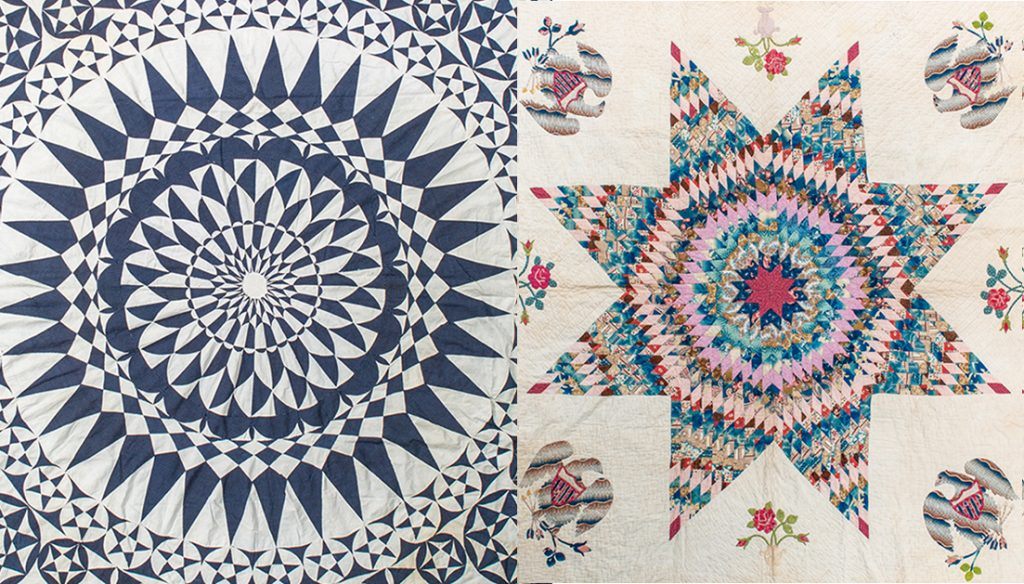 Pieced & Patterned: American Quilts c. 1800-1930 at the Museum of Fine Arts celebrates a domestic art form almost entirely the realm of women, whose painstaking labors yielded quietly dazzling quilts that are very much of their time and in some cases way ahead of their time, evoking art movements yet to come like Op Art and Pattern and Decoration.
Great Leaps
Capturing the Ephemeral is an engrossing tribute to the wondrous ability of photographers to create a lasting record of movements that last only a moment. Helen Hansen French, a marvelous dancer herself and a subject of several of the photos, curated this exhibition for Creative Pinellas. (Full disclosure: I'm CP's board president.)
Palladium Ladies
A weekend of entertainment by women, starting with Girls Night Out on Fri. Sept. 24, featuring comics Helen Keaney, Angela Nacca and Tara Zimmerman in a show designed for female audiences. Then on Sat. Sept. 25, singer and sax star Valerie Gillespie brings her quartet to the Palladium in a show that celebrates the music of Cole Porter and Nat King Cole. Both shows are at 8 p.m. in The Palladium's Hough Hall at 50% capacity.
Audra!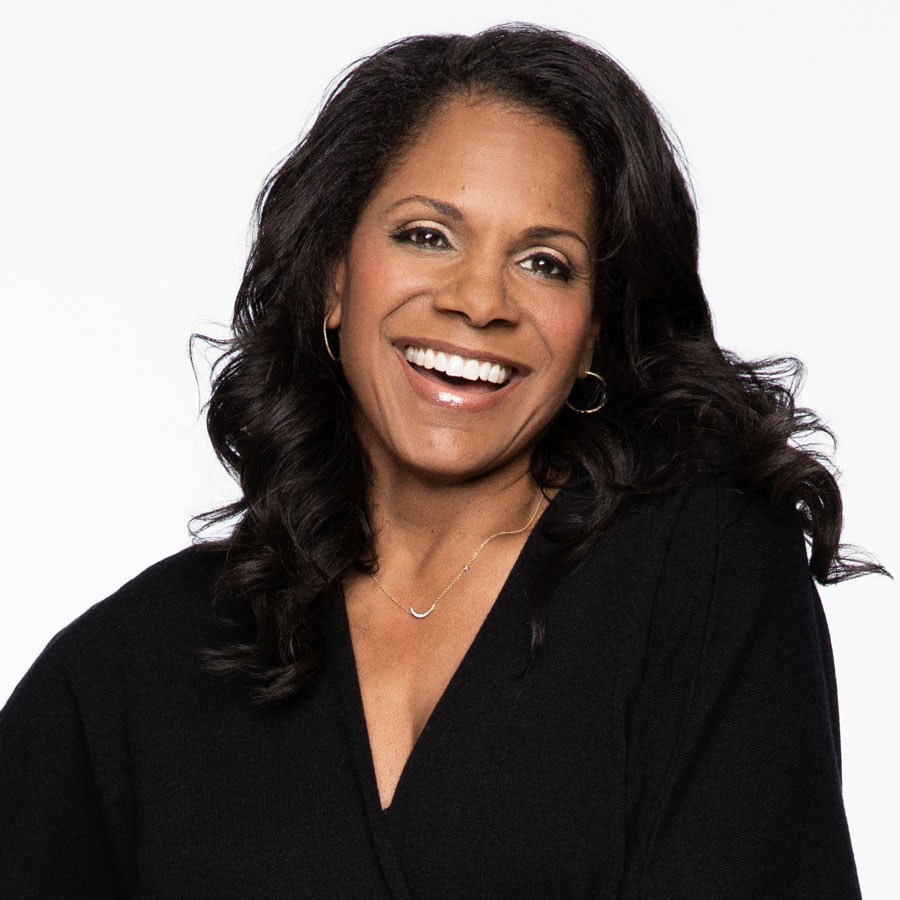 Theater geeks rejoice: The Tonys are on TV on Sunday, and six-time Tony winner and down-to-earth diva Audra McDonald will host the first segment, during which most of the awards will be presented, beginning at 7 p.m on Paramount+. That will be followed by The Tonys Present: Broadway's Back! from 9-11 p.m. on CBS, hosted by Leslie Odom, Jr. and featuring performances from Tony-nominated musicals and presentation of the three big awards: Best Play, Best Revival of a Play, and Best Musical.
The Divine Sara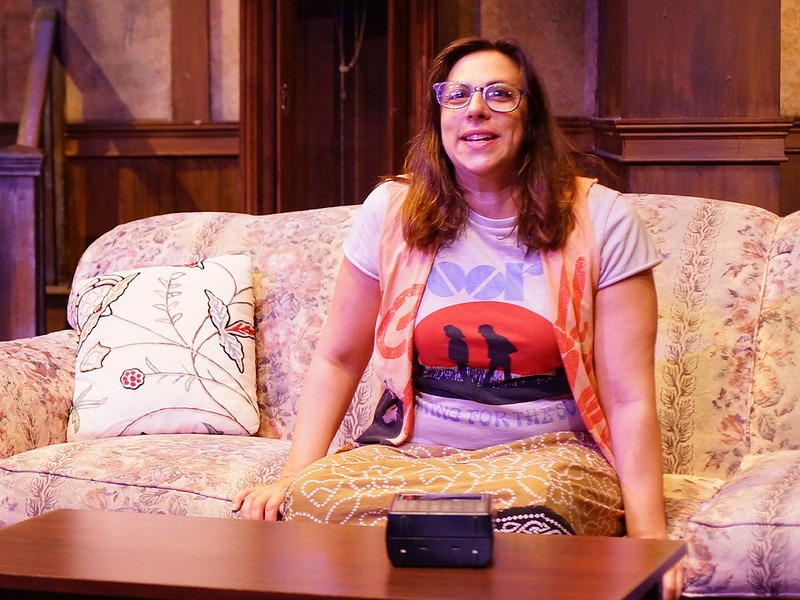 The entire cast of The People Downstairs (by the aforementioned Natalie Symons) shines at American Stage. But it's Sara Oliva who rivets the attention, in a performance that captures agoraphobic, vision-impaired Mabel in all of her awkward, exuberant and deeply affecting glory.
Solo Turns
We've been blessed of late with a slew of one-woman shows, from Elizabeth Bell's delightful Ann Landers in The Lady with All the Answers, which closed recently at Gulfport Community Players, to Tiffany Faykus's much-praised solo turn as a working-class Midwesterner in the world premiere of Wednesday's Child at LAB Theater Project (on demand thru 9/26), to Tampa Rep's Open, starring the very talented K. Sotakoun as a magician trying to save the life of her partner. It's running through Oct. 3 with another must-see solo show, Ned Averill-Snell's tour de force in Every Brilliant Thing.
Off-Central's Women
Give credit to Karen Riffe for helping her brother, Ward Smith, co-found Off-Central Players at Studio Grand Central. The company made a welcome debut recently with Rasheedah Speaking, in which Debbie Yones and Kym Welch gave nicely calibrated performances as co-workers engaged in a battle of wills triggered by race and office politics. Next month, the theater dives into issues of gender nonconformity with Plot Points in Our Sexual Development, about the relationship between a lesbian and a male-identified trans person; Staci Sabarsky directs.
Know Your HerStory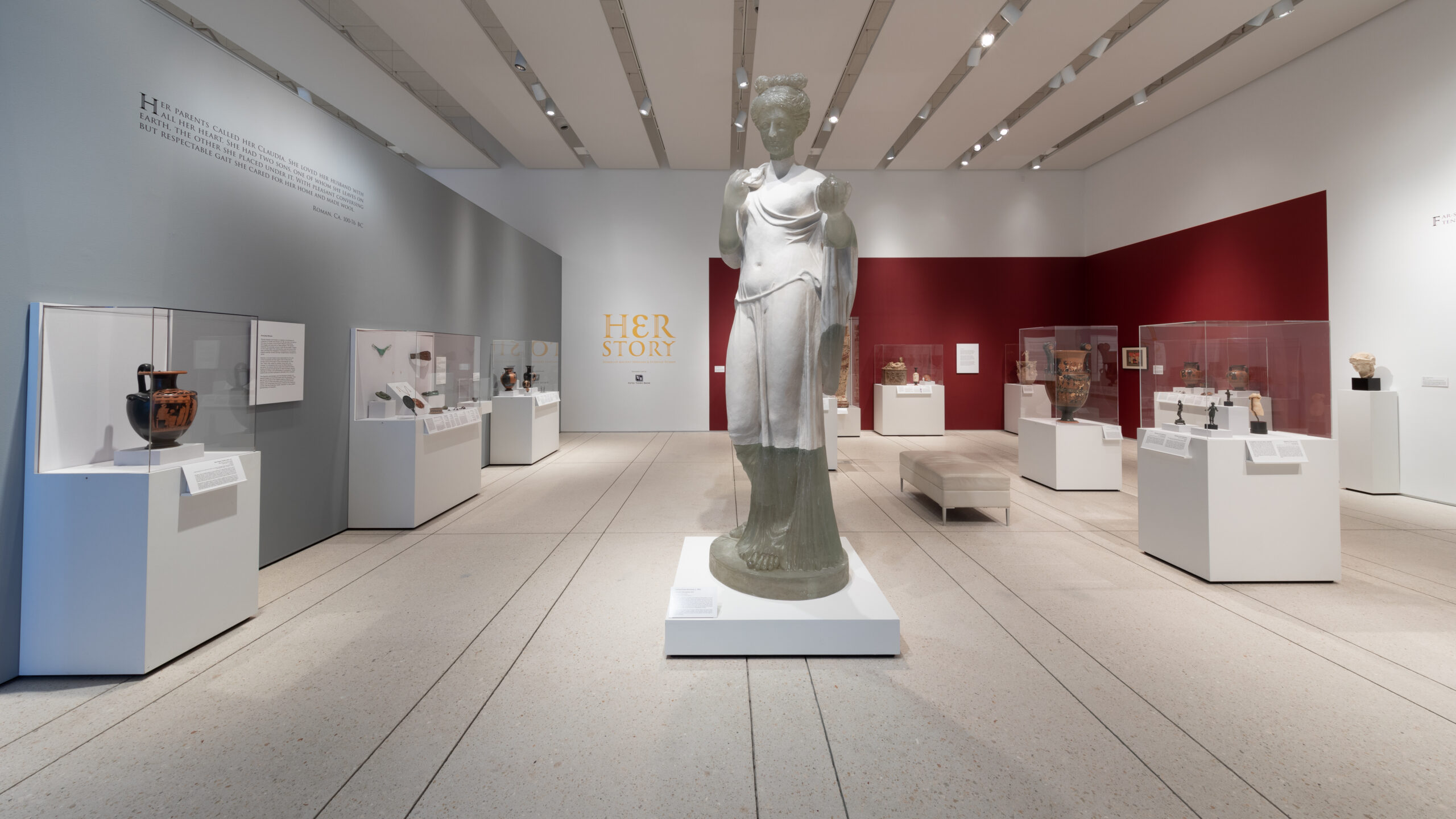 The Tampa Museum of Art, as part of its observation of the 100th anniversary of women's suffrage, explores the story of women in the ancient world in HerStory: Stories of Ancient Heroines and Everyday Women through the depictions of goddesses, heroines, mythological characters, and everyday women in the Museum's collection of classical antiquities.
A Fab Foursome (Plus One)
Mark your calendars for Sept. 29-Oct. 10, when Jobsite Theatre presents four top actresses — Emily Belvo, Susan Haldeman, Leah LoSchiavo and Andresia Moseley, directed by Roxanne Fay — in Dr. Ride's American Beach House, in which four women gather on a St. Louis rooftop on the night before Dr. Sally Ride's historic space flight.