Not one but two ROUND houses. You cannot be cornered in the houses that come on this unique property which comes with not one but two round houses on the same lot. This unusual estate features two octagon 18-sided homes, one main house, and a guest house that could double as a nearby Airbnb.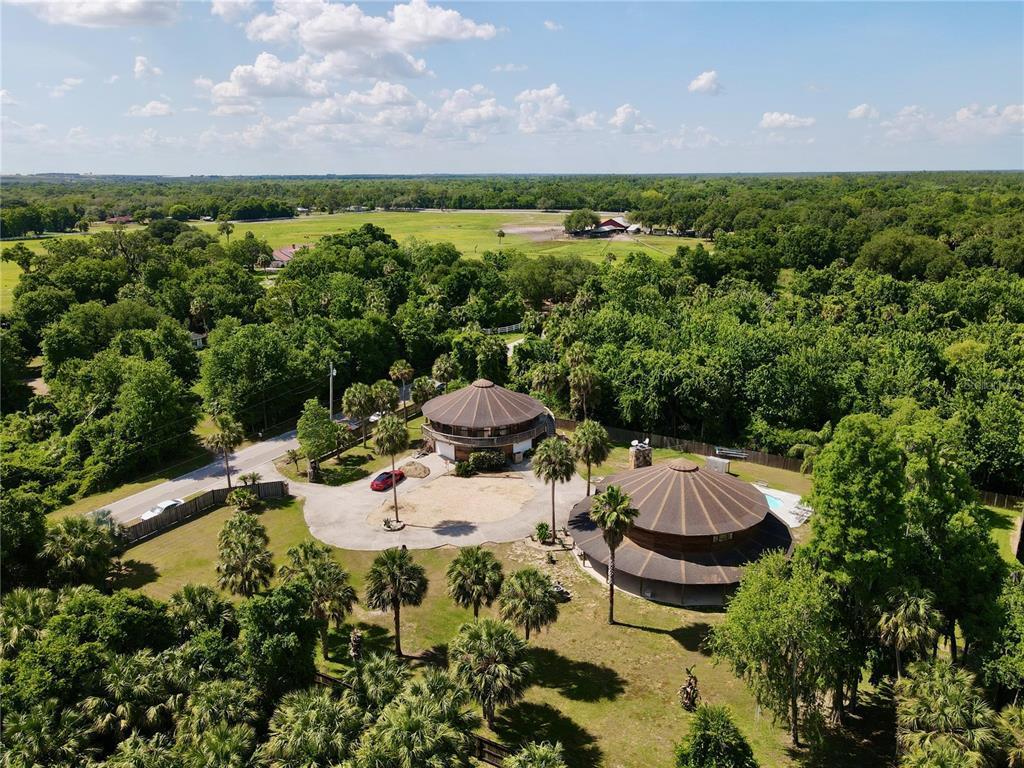 Originally constructed in 1990, these homes are based on the original 1680 model from round house company Deltec. The unique structural design allows the owner to change interior plans in either home and on two different floors without impacting the overall structures as there are no interior load-bearing walls .
The main house has five bedrooms three bathrooms and over 3500 ft. of living, cooking, sleeping and entertaining space. The living room has a two-story stone fireplace with a cathedral ceiling and red cedar beams.  The master – suite on the first floor is accompanied by guest room #1. There are 14 windows on the first floor and 9 upstairs windows where the remaining 3 bedrooms are located. There is a wrap-around porch encircling the entire house on the ground level.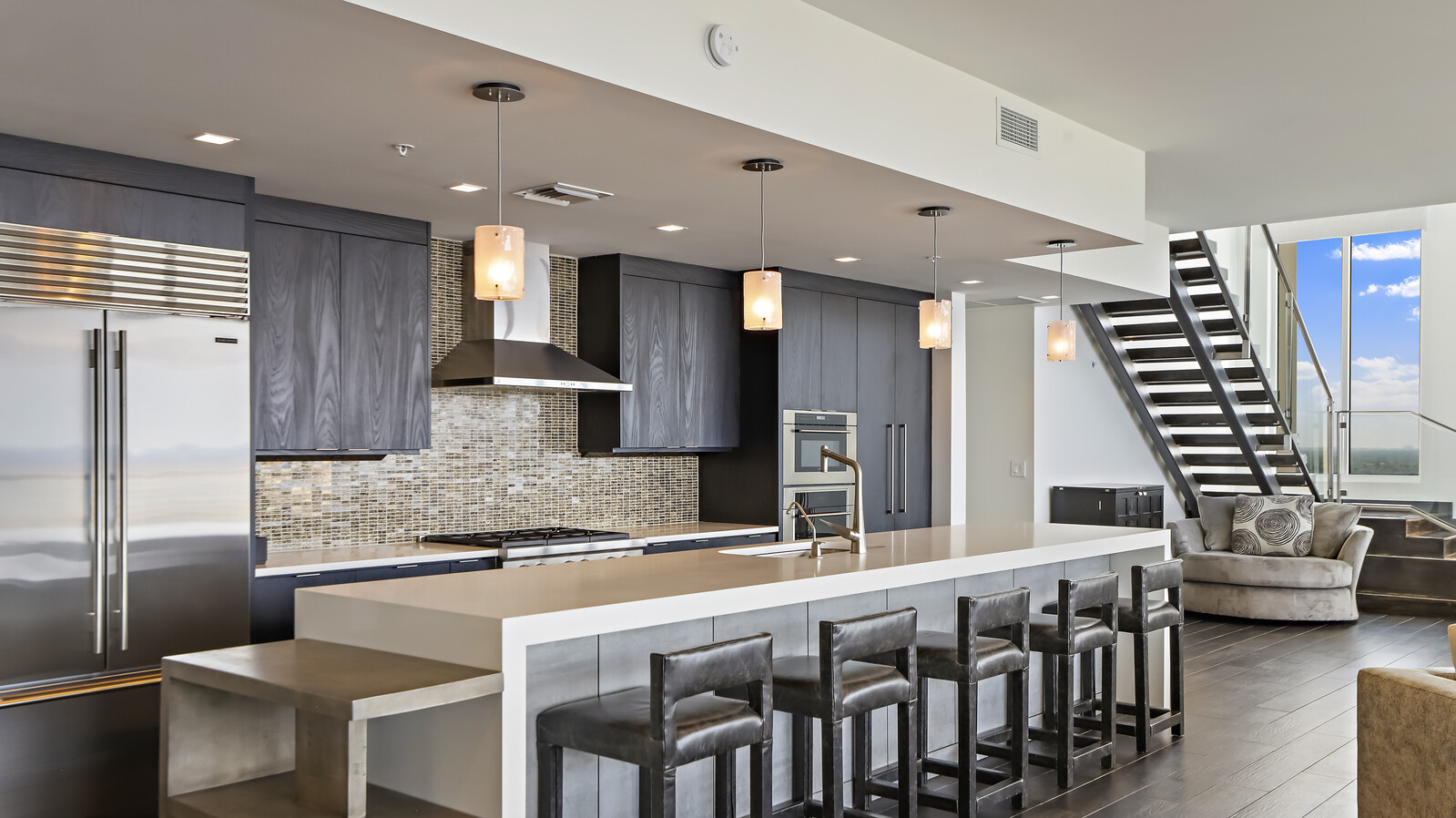 The kitchen is enormous and not square. All the windows and sliding glass doors are Aragon gas double insulated and hurricane resistant. 
The second  home is a bit smaller with a 1700 square-foot, fully insulated four-car garage with insulated garage doors, a separate tool room, and a full bath with a walk-in shower. On level one there is an open and ready to be developed space for an efficiency apartment. The second floor is home to the main living quarters with three bedrooms, two full baths and a panoramic views from the wraparound patio deck
These extraordinary and unusual custom homes sit on a 3.25-acre lot with a swimming pool and private lake access to Lake Pierce. The last bit of good news is that you are only 15 minutes from Legoland and JUSTIN under an hour from the Orlando theme parks and entertainment area.