Mansion Monday: A Culbreath Isles classic
Sometimes you see a house that makes you stop and say "Aahhh."
That's the case with 4901 New Providence Avenue in the exclusive Culbreath Isles neighborhood of South Tampa.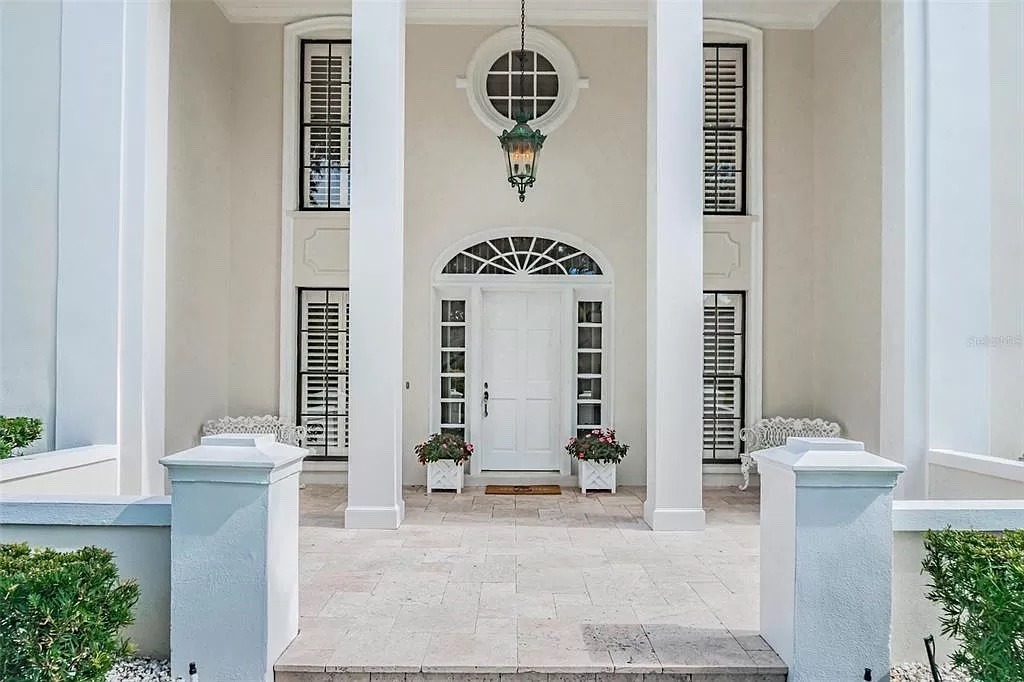 The graceful symmetry of the pillared facade is imposing but not loud, a contemporary translation of a traditional style. I love the clean lines, the tall multi-paned windows flanked by shutters, the porthole window and lantern above the door, the cream, white and black color scheme. It's a home that stands out by not trying to stand out, one that's grand but not grandiose.
The living space (five bedrooms, six baths, 4,986 square feet) is of a piece with the exterior, sophisticated yet welcoming, with up-to-date amenities that are part of a smartly done renovation. (The stucco and concrete home was built in 1976.) The two-story foyer makes a dazzling first impression, and the combination of open floor plan on the first floor and split floor plan on the second makes the house equally amenable to entertaining, family time and getting away from it all (especially in the "owner's retreat," complete with gas fireplace, walk-in closets, soaking tub and walk-in shower.)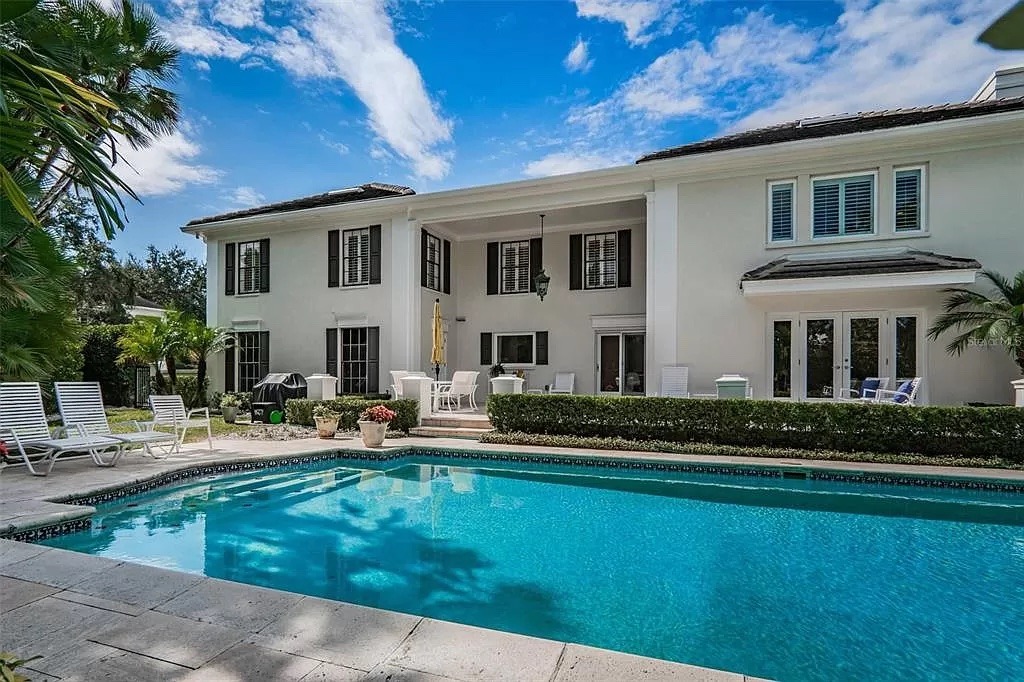 The pool area is classic; I'm reminded of that famous photo of Faye Dunaway relaxing at the Beverly Hills Hotel pool, surrounded by the morning papers the morning after she won her Oscar. Like that iconic milieu, this poolside would be an elegant oasis even if your name isn't appearing in the headlines.
Add to all this the fact that 4901 New Providence is a waterfront property on a canal leading to Tampa Bay, and the price tag — $3,750,000 — seems like a bit of a steal.
Information adapted from the listing at Smith & Associates Real Estate. For more info, call Realtor Mary Kelly at 813-695-0163.
Previous Post
Next Post