Mansion Monday: Christmas at the Tampa Bay Hotel
This week's quest for impressive edifices led us to one of the most impressive, and iconic, landmarks in Tampa Bay: the minaret-crowned Henry B. Plant Museum at the University of Tampa.
It's always fascinating to revisit the building's storied origins as the Tampa Bay Hotel, the 1890s tourist mecca built by railroad magnate Henry Plant. But the best time to go might just be right now, because this is the time of year when staff and volunteers deck the halls in painstaking detail for the Victorian Christmas Stroll (through Dec. 23).
The holiday decor starts at the front doors, where you can also spot the Moorish-influenced architectural details that recur throughout.
The halls — including the ceilings — have been decked out for the season.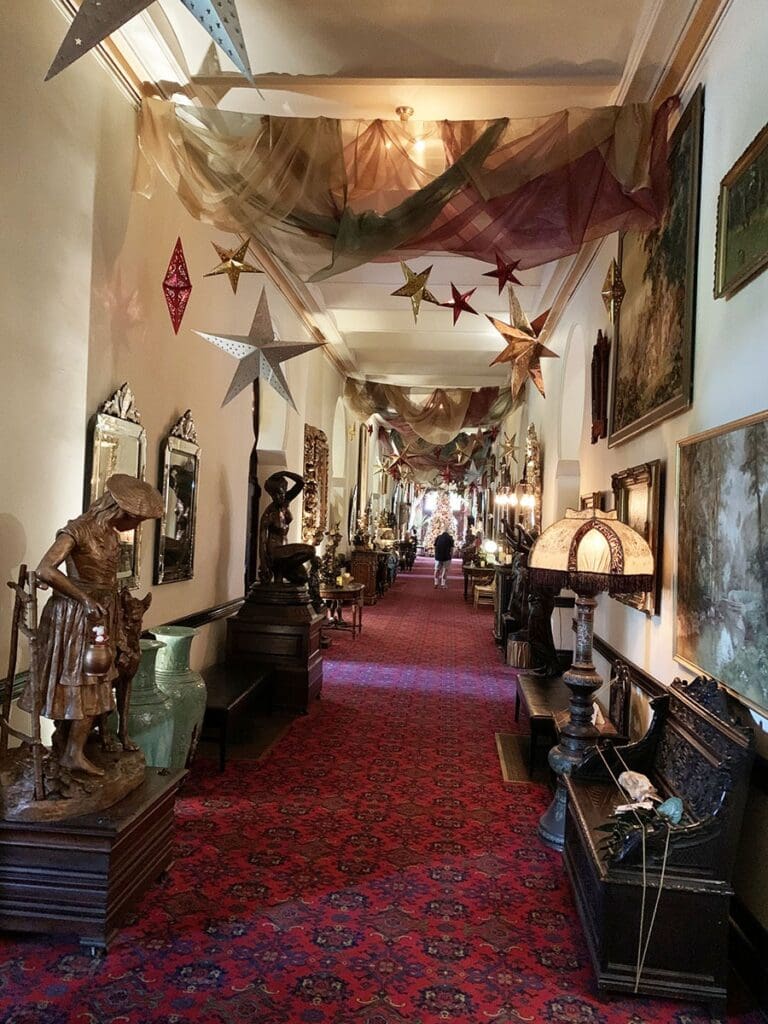 In 1900, Thomas and Mina Edison stayed at the hotel on the way to their estate in Fort Meyers. The phonograph in this room and the replica Edison bulbs throughout the museum pay homage to two of his inventions.
The intricately constructed Japanese temari balls, a form of ornament dating back centuries, recall Henry Plant's visit to Japan in 1897, when he traveled to invite the emperor to the following year's fishery conference at the hotel.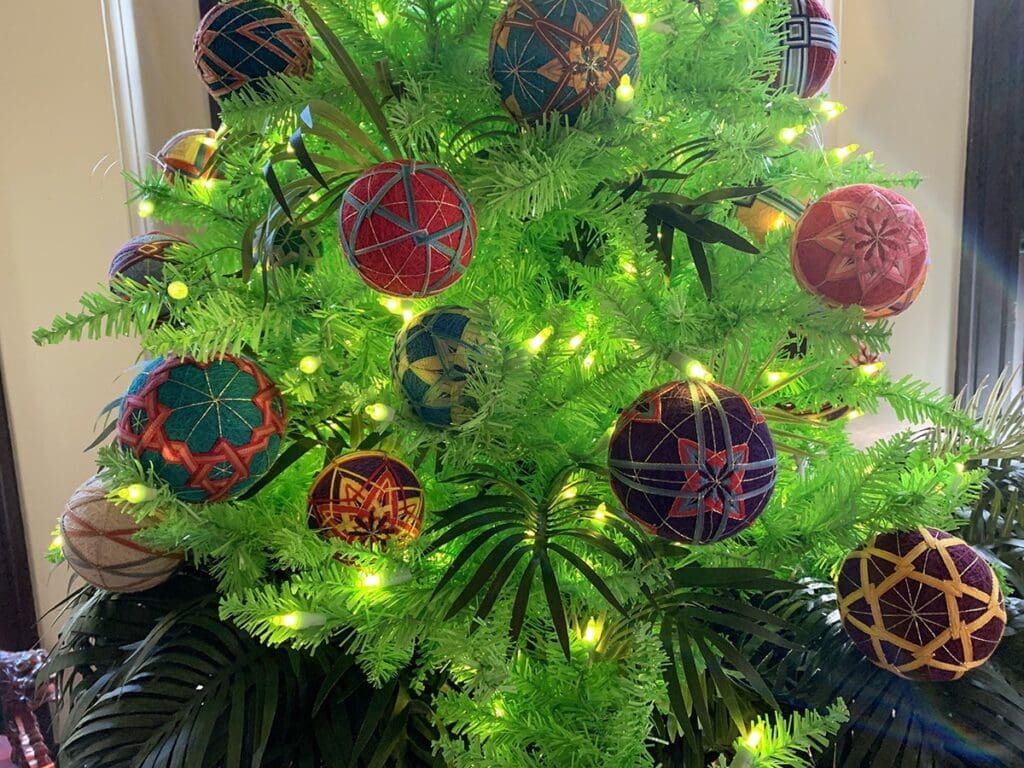 Tea was served — splendiferously.
An original Tampa Bay Hotel wreath.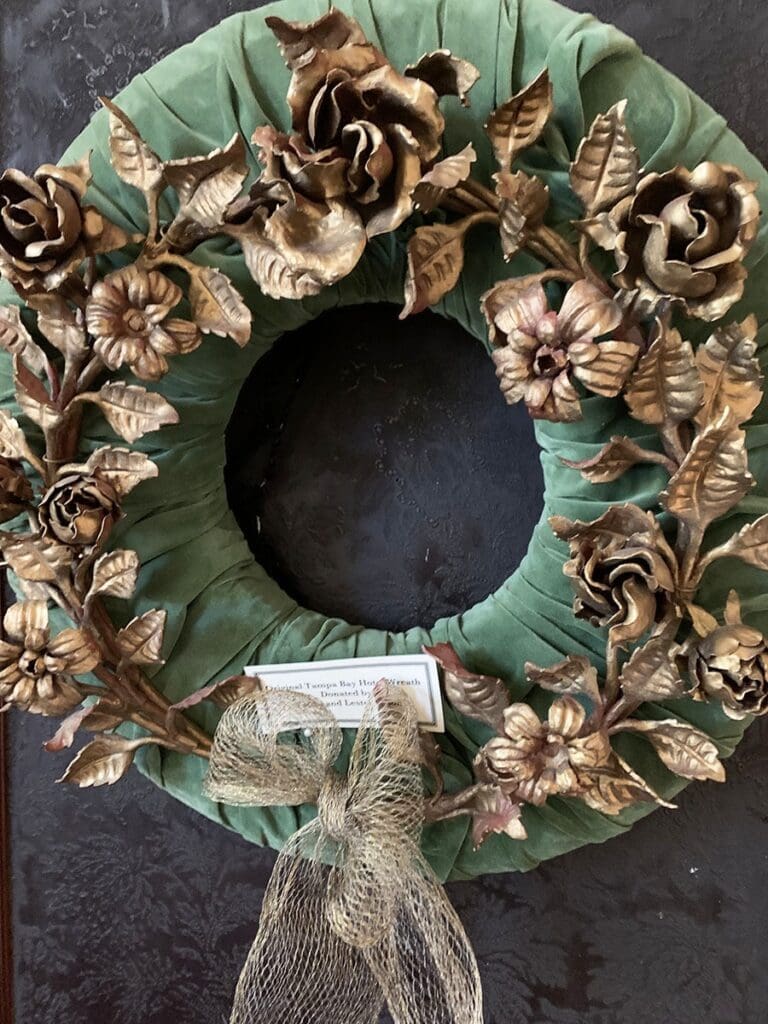 Holiday doings in the music room. A gentle soundtrack of harp music plays throughout the museum.
A paper chain with period detail.
Vintage Santas and their elves.
An ingenious way to turn books into holiday decor.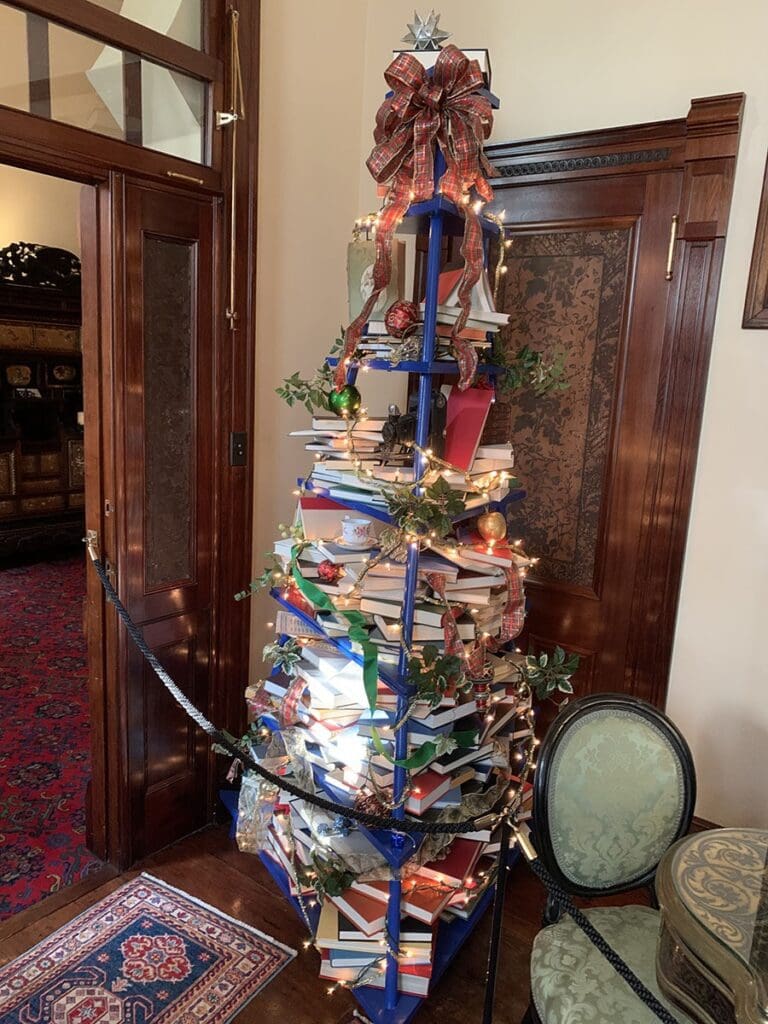 The hotel's many fireplace mantels invite holiday decorations.
An ornament starring Henry Plant himself.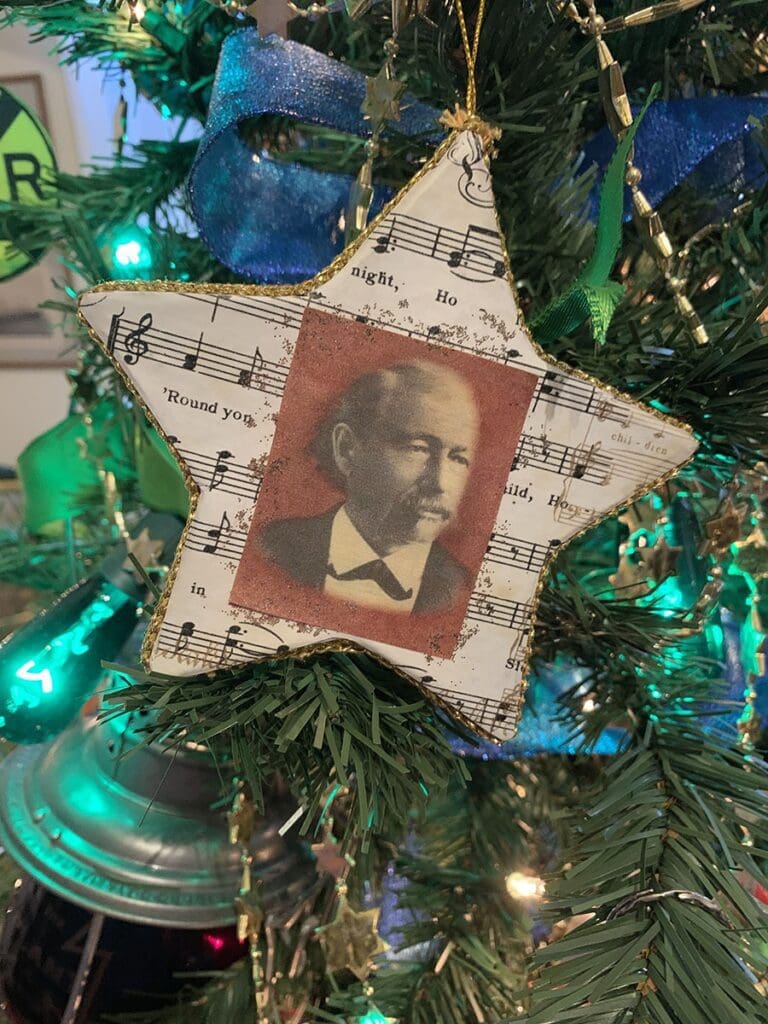 Previous Post
Next Post