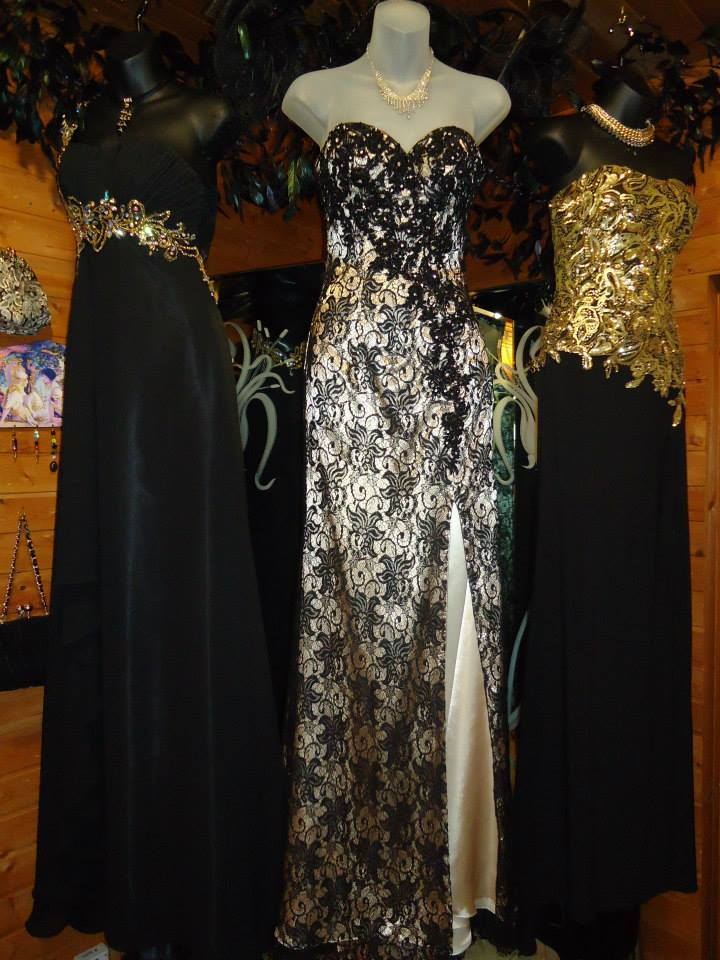 In the July/August issue of duPont REGISTRY Tampa Bay, we showcased the "A to Z Ultimate Luxury Lifestyle List," and under "S for Style" we included (on my recommendation) Àpropos Women's Clothing Boutique in Tampa.
Àpropos has been one of my favorite stores for over 20 years, so I was heartbroken to receive a postcard in the mail, shortly after the "A to Z" issue came out, announcing that Àpropos was closing and Patti Christen, the owner, was retiring.
I was so sad. It was if an old friend were moving away and I wouldn't be able to see her anymore. It still bothers me to think that it won't be around for me to shop there.
In the past, I can remember heading to Àpropos whenever I needed a stylish dress for a formal, which I did on several occasions. For one event, I remember buying a full-length ball gown in marigold, with a cranberry-colored shawl and a matching clutch purse that had me feeling like the belle of the ball.
What I loved about Àpropos is that I could always find an outfit that fit me like a glove. It carried a selection of designers that brought out my inner style and always made me feel empowered and beautiful.
What you bought here would last forever and never go out of style. I can remember when Patti was showing classic, feminine women's suits with a luxurious fabric from Votre Nom. I loved them so much that I bought three — in black, navy blue and tan — with shirts and belts to match. I've had those suits for 20 years, and they were perfect for work when I lived up north and was traveling around the country.
When I moved to New Jersey I had a hard time finding clothes that fit me the same way. I developed a love/hate relationship with shopping for clothes. I wanted to go shopping, but when I did I would only get frustrated because I couldn't find what I wanted, or it didn't fit me the way it should.
Even though I was living in a shopping mecca in Paramus, NJ and was traveling into New York City a lot for work, I couldn't find another store like Àpropos.
So many women's clothing stores today are part of national chains that are trying to fit the masses, and I was missing the boutique that had chosen designer clothing that fit my body type.
When I moved back to Tampa, the first thing I did was go to Àpropos and buy a Florida wardrobe. Over the course of six months I found all the items that I was looking for that made me feel like Me.
[ngg src="galleries" ids="53″ display="basic_slideshow"]Walking into Àpropos, I felt like I was entering a magical place with a very feminine vibe, transporting me back in time to a young girl playing dress-up. Mannequins in evening clothes loaded with beads and sequins enticed you to look around and explore. There were hat racks and jewelry displays, cubbies with stretch pants, hanging shawls, purses lined up, shoes displayed on boxes, and racks and racks of beautiful evening gowns, as well as designer dresses for daytime, casual and playtime clothes.
I decided to stop in and talk with Patti about how she opened this store in 1974, 46 years ago, to create an atmosphere where women could have a good time trying on clothes, enjoy a glass of wine, have fun and love the clothes that she and her stylists would pick out for them.
Patti shared how interesting it has been hiring different personalities of women over the years to cater to the varied tastes of her customers.
I always worked with Kay. She knew exactly what clothes would look fabulous on me, and she was the one who turned me on to the designer Frank Lyman. Every time I wear one of his dresses, I get compliments.
Patti talked about what a fascinating experience it has been to run this shop for all these years, as she was involved in fashion shows for charities and foundations, helped dress influential women, and built relationships with hundreds of designers from across the country.
Since news of the shop's closing and the 50 percent off sale on her clothes, women have been streaming in. One of my friends said that the first weekend of the sale the store was packed with patrons buying their favorite designers at half the price.
By the time I made it in, a lot of clothes in my size were gone, but I did happen to find three dresses I couldn't pass up with that kind of deal. It was almost as if they were waiting for me.
If you're planning on attending any formal occasions in the next few months, I recommend you make a trip to Àpropos and have some fun trying on clothes. Formal wear is now available at 75 percent off so you won't want to miss seeing the store before it closes for good at the end of September. Maybe finding that fabulous dress will make you feel like the belle of the ball.
Àpropos, you will be missed!
Àpropos, 2103 South Dale Mabry, Tampa, 813-251-81280.
Author: Tracey Serebin