A to Z: duPont Registry Tampa Bay's encyclopedia of luxury
"A to Z: The Ultimate Luxury Lifestyles List" is duPont Registry Tampa Bay's first-ever compendium of the best our region has to offer for fans of luxury living. The list is organized by category: D is for Dining, R is for Resorts, etc., and under each letter we single out top-of-the-line examples in the category. Return to dupontregistrytampabay.com every day this summer to see the next letter on The List, or read the entire list (and the entire July/August issue) in its digital version or in a bookstore or mailbox near you.
A to Z: H is for…. Home Entertainment
Dreaming about gigundo HDTVs — or maybe even a home where your music, your Netflix and your live TV can be controlled with one remote (maybe even your cell phone)? These leaders in home entertainment can make those dreams come true, and then some.
A to Z: H is for Home Entertainment
To turn your home into a state-of-the-art home theater, visit the experts at Rick's Electronics Boutique. Their 50-plus years in the biz also make them the go-to guys for repairs.
A to Z: H is for Home Entertainment
Follow the buzz to Hive. Their team cannot only upgrade your audio, they can make your whole home smarter, providing the latest in security and automation.
A to Z: H is for Home Entertainment
We'd thought this list would include George Liu's Audio Visions South, a long-time resource for home entertainment equipment and advice. But alas, AVS is closing. Here's a note from George, and a recommendation:
It's been quite an adventure for me since opening Audio Visions in 1984, but that road has come to an end. As some may be aware, I retired from full-time work a couple of years ago and left the business in the capable hands of key employees at AVS. Alas, they have decided to pursue other avenues, and Susan and I have decided AVS will cease operations in August 2018. Our plans to open in a new, smaller facility will not come to fruition. Please come visit AVS during our final liquidation sale, running through August 3rd! I am happy to recommend Brian at Sweet Home Audio in Clearwater as your ongoing source for trustworthy advice along with the very best stereo equipment available, including Magnepan! They can be reached at 727-466-2505. In addition to this, our long-time service tech, Steve Long, is now a full-time Crestron programmer and is making himself available as a reliable independent contractor for all your programming and service needs! Steve is available via email at slongbmx@gmail.com. I will eternally be grateful to my wife and family, our customers, business partners, and loyal employees for the many wonderful experiences that comprise my career. I wish everyone the best in their future endeavors.
And we wish George and his family the best in their future endeavors, too.
Want more A to Z?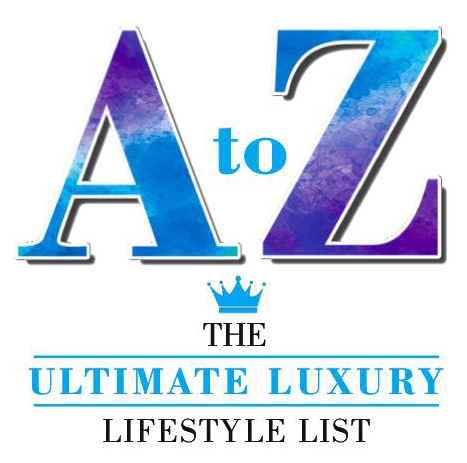 Find the complete "A to Z List" in the July/August issue of duPont Registry Tampa Bay coming soon to a mailbox or a bookstore near you.