Fair ladies, top dancers, a Texas heroine, a St. Pete filmfest — this weekend has it all.
Thursday
THE FLO SHOW at St. Petersburg Library
Deb Carson, author of Becoming FLO, A Mostly True Story, will present her multimedia presentation The FLO Show: the real-life story of her Uncle Albert, who fled home from his abusive homophobic father when he was 16, joined a traveling circus, overcame anti-Semitism, became one of Ringling's most famous clowns, and found — herself, Flo. April 28, 6 p.m., St. Petersburg Library, South Branch, 2300 Roy Hanna Dr. S., 727-893-7244, splibraries.org. UPDATE: Deb Carson had to postpone her FLO Show presentation at St. Petersburg Library, but it will be rescheduled for a later date. Note that she will be presenting it in June as a special PRIDE month event at the Palm Harbor Museum.
Thursday-Sunday
MY FAIR LADY at the Straz
The acclaimed Broadway revival of Lerner & Loewe's classic musical lives up to the hype, with stunning sets and costumes and, under the expert direction of Bartlett Sher, a talented multi-cultural cast. Laird Mackintosh brings both swagger and vulnerability to the self-important linguistics guru Henry Higgins, and Shereen Ahmed as Cockney flower girl Eliza Doolittle is every bit Higgins's match, equally convincing as guttersnipe and princess. Their voices are strong (important when it comes to a score with such immortal tunes as "I Could Have Danced All Night" and "I've Grown Accustomed to Her Face") and their chemistry is real — you really believe these mismatched sparring partners could fall in love. Smartly choreographed ensemble numbers — a supremely contained "Ascot Gavotte," a gloriously debauched "Get Me to the Church on Time" — add to the fun. Apr. 28-May 1, strazcenter.org.
Thursday-Sunday
The Sunscreen Film Festival
The 17th annual filmfest returns to St. Pete and AMC Sundial. Read Cindy Cockburn's preview here. Apr. 28-May 1, sunscreenfilmfestival.com.
Thursday-May 8
ANN at The Studio@620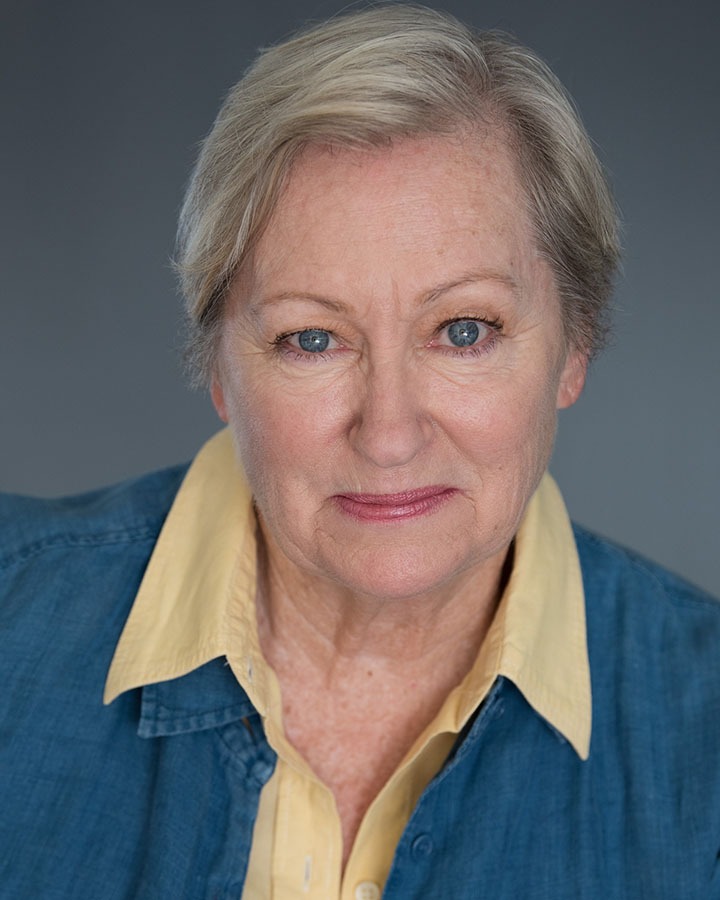 I'd say this is a match made in casting heaven: the delightfully salty actress Bonnie Agan as the delightfully salty Ann Richards, the late, great Governor of Texas, in a one-woman play by Holland Taylor (who played Richards in the original Broadway production). The mucho-talented Lisa Tricomi directs. There will be moderated conversations with women currently running for public office after select performances on April 29 and 30, May 1 and 5. Apr. 28-May 8, The Studio@620, 620 1st Ave. S., St. Petersburg, studio620.org.
Thursday-May 14
THE ARTIST'S QUESTION…ANSWERED IN FIBER at Florida CraftArt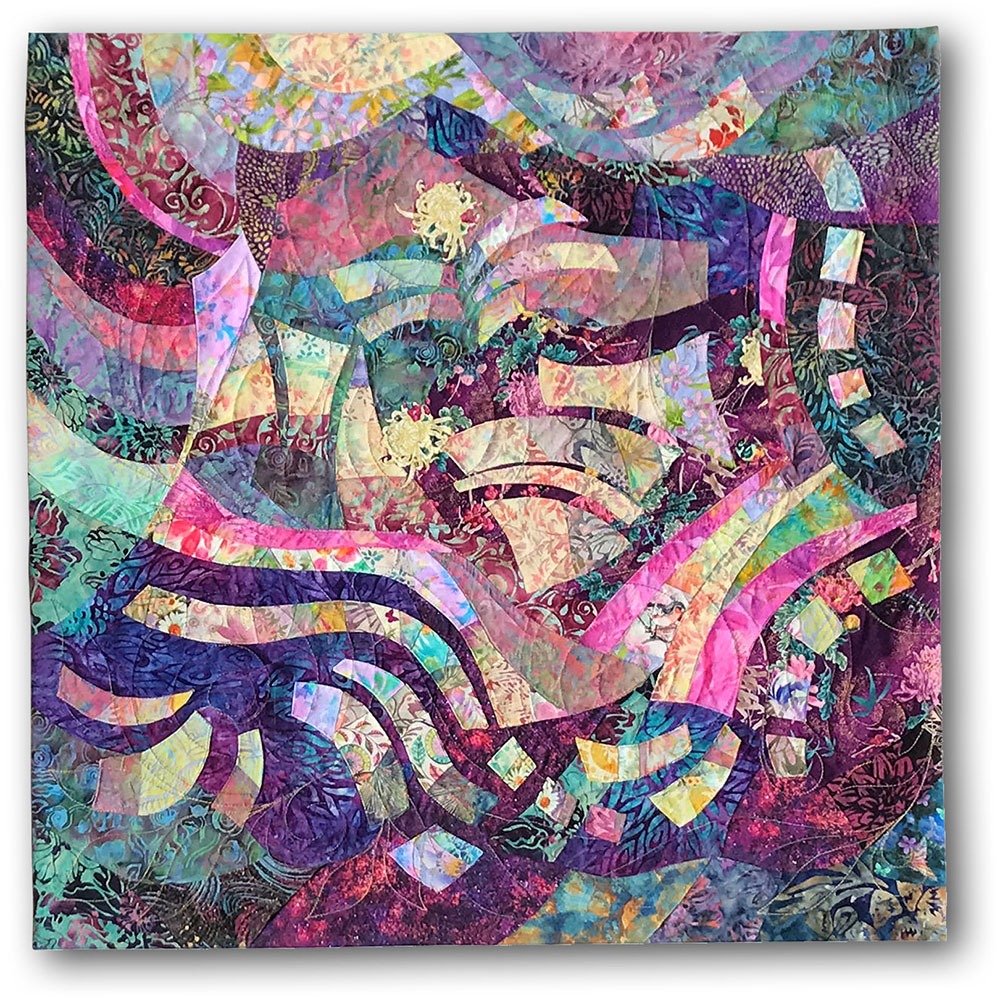 An exhibition of quilts created by 29 members of the Studio Art Quilt Associates, Inc. (SAQA). The show is a project of SAQA's Florida Region, in cooperation with these Gulf regions: Alabama, Arkansas, Louisiana, Mississippi, and Texas. It will travel to five additional venues in Florida, Alabama, Louisiana and Texas through summer 2023. Apr. 28-May 14, Florida CraftArt, 501 Central Ave., St. Petersburg, floridacraftart.org.
Thursday-May 15
THE SUGAR RIDGE RAG at LAB Theater Project
A drama by award-winning Miami playwright Philip Middleton Williams about twin brothers who take widely divergent paths during the Vietnam War, the play explores how war can ravage a tight-knit family and how love can truly overcome that darkness. Apr. 28-May 15, LAB Theater Project, 812 E Henderson Ave., Tampa, with options for viewing in-person and on-demand. labtheaterproject.com.
Friday
BEACON22 DANCE CONCERT at The Palladium
Now in its eighth year, BEACON has truly been a beacon for dancers and dance fans, a catalyst for multi-disciplinary collaborations and virtuosic dancing. This year's program includes projectALCHEMY with James Curran as –minusminus, a new work by Paula Kramer featuring dancer Helen French, pianist John O'Leary and visual artists Mickett/Stackhouse, REVolutions Dance and more. Apr. 29, 8 p.m., Hough Hall at The Palladium, 253 5th Ave. N., mypalladium.org.
Friday-Saturday
SARASOTA BALLET'S SERENDIPITOUS MOVEMENT at Sarasota Opera House
Rounding out the Company's 2021-22 season, The Sarasota Ballet takes a trio of ballets to the Sarasota Opera House stage with their seventh and final Program, Serendipitous Movement. This triple bill includes the company premiere of eclectic choreographer Mark Morris's The Letter V, alongside the neoclassical beauty of George Balanchine's Serenade and the rambunctious ragtime affair of Sir Kenneth MacMillan's Elite Syncopations. A bittersweet footnote: This will be the farewell performance of Sarasota Ballet's exquisite Principal Dancer Victoria Hulland, who is retiring after a 15-year career with the company. April 29-30, Sarasota Opera House, sarasotaballet.org.
Saturday
INDIE BOOKSTORE DAY at Tombolo Books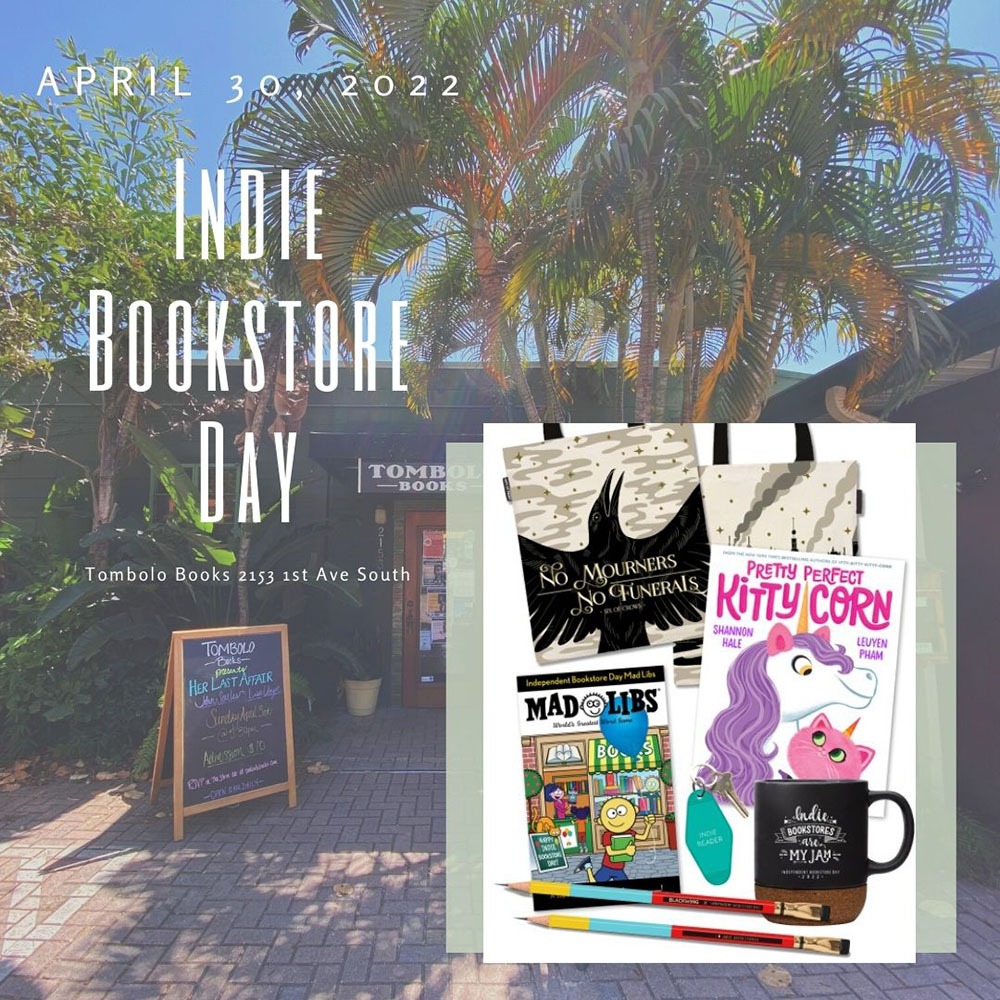 St. Pete's beloved indie bookstore Tombolo Books celebrates — what else? — Indie Bookstore Day. The store promises exclusive Indie Book Store Day themed merch, special giveaway items, and a big children's book sale in the courtyard, which is a lovely spot to sit and read even when it's not Indie Bookstore Day. April 30, 10 a.m.-5:30 p.m., Tombolo Books, 2153 1st Ave. S., tombolobooks.com.
Sunday
ONE CITY CHORUS BENEFIT CONCERT for PEOPLE of UKRAINE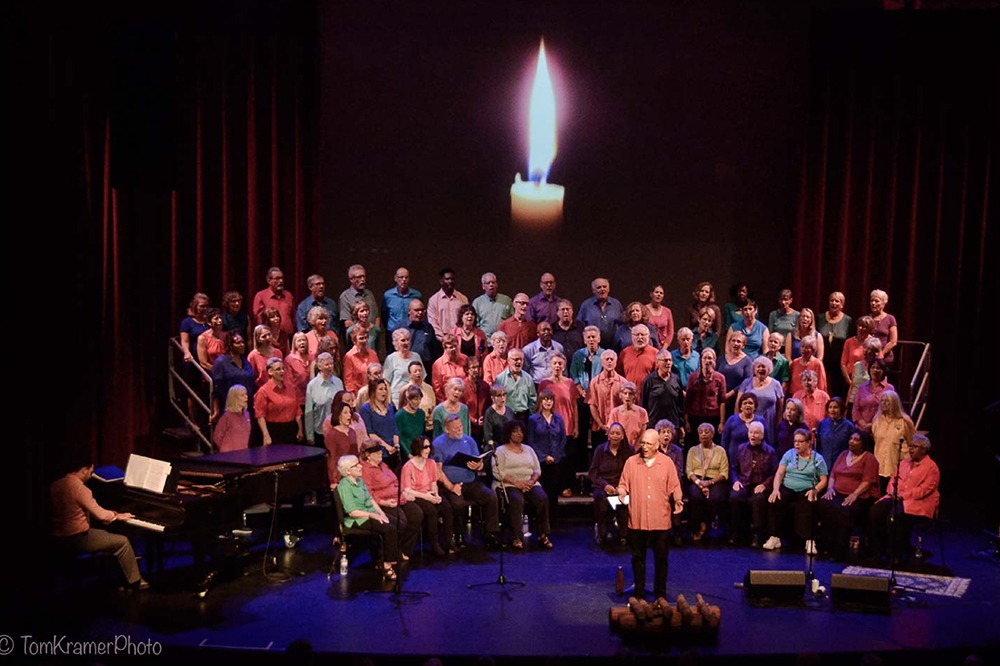 It's been over two years since this inspiring community chorus's last performance at the Palladium. They've been sidelined by the Covid epidemic ever since, but recently began to sing together again. Though they number only about half of their usual size, they are ready and eager to perform, and they'll be doing so at this free hour-long concert at Lakewood United Methodist. A goodwill collection will be taken for the people of the Ukraine. May 1, 4 p.m., Lakewood United Methodist Church, 5995 MLK Drive S., St Petersburg, onecitychorus.org.