The holiday rush is in the rear view. Time to move on into a new year full of good times to be had. Here are a few suggestions to help you start 2023 in Tampa Bay with a great big smile.
Thursday
Last Chance – Special Exhibition Paul Éluard: Poetry, Politics, Love
The Dali Museum, St. Pete
Catch the final weekend of an exhibit that explores the world of the most celebrated and idealistic of all surrealist poets, Paul Éluard. Known as "the Poet of Freedom," Éluard helped found Surrealism, the French art movement whose poetry celebrated dreams, love and freedom. The exhibition has three sections: one exploring his transition from surrealist poet to communist poet, one focused on his love poetry and the significant loves of his life, and a final section presenting several examples of his poetry from various periods of his career. Through January 8th. Hours, tickets and more information here.
Friday
Opening – The Artists of ArtLofts
Florida CraftArt Gallery, St. Pete
18 award winning and emerging artists of the ArtLofts studios (above the Florida CraftArt gallery), will be exhibiting their recent work in the first exhibit of 2023. Meet the artists at the opening reception and marvel at their work in multiple mediums – drawing, encaustic, glass, fiber, jewelry, painting, mixed media, photography, and sculpture. What a wonderful way to start the New Year!
January 6th reception @5-7pm Exhibit runs thru January 15th Gallery hours and more information here. 
Saturday & Sunday
St. Pete Comic Con
The Coliseum, St. Pete
Calling all nerds! A Special Winter Comic Con is here and being held this
weekend at the historic Coliseum. Comic artists, popular anime voice actors, and a roster of Florida's top cosplayers are waiting for you to join in. Dress up or not – it's sure to be a surreal weekend at the Coliseum. Single day, weekend and VIP passes available. January 7th & 8th @10am Tickets, Registration, and more information here. 
St. Pete Beach Corey Area Craft Festival
Corey Avenue, St. Pete Beach
The festival brings contemporary crafts from more than 100 of the nation's most talented craft artisans to this free community event. A variety of jewelry, pottery, ceramics, photography, painting, clothing and much more, all handmade in America, will be on display. An expansive Green Market with plants, orchids, exotic flora, handmade soaps, gourmet spices and freshly popped kettle corn further compliments the weekend, blending nature with nurture, and located directly on the Gulf of Mexico. January 7th & 8th @10am-5pm More information here.
Downtown Dunedin Art Festival – Jennifer Peck Fine Art
Main Street, Dunedin
The Downtown Dunedin Art Festival runs down Main Street and showcases award-winning fine artists. Meet the artists and explore an array of mediums including sculpture, photography, glass, paintings, ceramics, jewelry, mixed media and more! January 7th & 8th @10am-5pm More information here.
Sunday
Indie Flea's January Downtown Market
18th St. S Overpass, St. Pete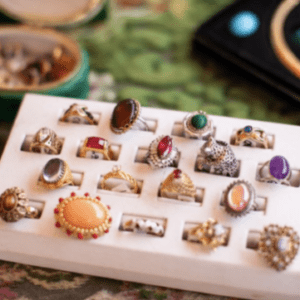 On the 2nd Sunday of January, check out exclusive market finds at this ultra-cool monthly pop-up craft market. You'll find it in its usual spot – open air, and shaded by the 18th St. S overpass. Enjoy the best of St. Pete's locally made and curated hand-crafted goods, vintage housewares, decor, Mid-century furniture, vintage clothing, antiques, plants, collectables, food, music, art and so much more. January 8th 12-4pm More information here. 
Elvis Birthday Bash – Blue Suede Shoes
Ruth Eckerd Hall, Clearwater
Back by popular demand, celebrate the King's 88th birthday as the top two "Elvises" return with one phenomenal show! Scot Bruce as the young Elvis and Mike Albert as the Las Vegas Elvis, along with the Big "E" Band offer a rockin' birthday party celebration of America's first rock 'n' roll icon that will have you dancing in the aisles!
January 8th @1pm tickets and more information here.
Upstairs Downstairs Live Theater
Henry B. Plant Museum, Tampa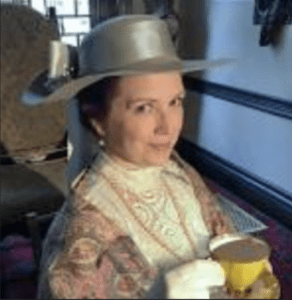 It's the perfect setting and the perfect format to tell stories from the turn of the (last) century about what was once one of the most prestigious hotels in Florida. Each character is based wholly, or in part, on actual guests and employees of the hotel. Now part of the UT campus, The Plant Museum is a lovely reminder of the Tampa Bay of the 19th century, and to this day, the famous minarets are the most recognizable part of the Tampa skyline. These performances are sure to entertain all visitors who attend. Included with museum admission. Ongoing – Sundays @2pm Tickets, dates, and times here. 
The Kingston Trio
Central Park Performing Arts Center, Largo
Talk about a blast from the Past! The Kinston Trio epitomized the Folk Music era of the late 50s and 60s with classics like
Tom Dooley and Where Have All the Flowers Gone. Get your dose of nostalgia this weekend and savor the memories with great music.
January 2nd @2pm Tickets and more information here. 
Tuesday
Night Letter – A Conversation with Sterling Watson
Coastal Creative, St. Pete
Count on Tombolo Books to give us great post-weekend events to look forward to. The first of 2023 features local author Sterling Watson and his Noir Florida based thriller, Night Letter. The event will be held at nearby Coastal Creative, where Watson will be in conversation with Tampa Bay Time book editor, Colette Bancroft. Tampa Bay is home to some great literary forces. Join the party!
January 10th @7-8pm Tickets and more information here. 
Have fun and stay safe out there!
Cindy
Send your events: cstovall5@gmail.com