We're rolling! Live performance is coming back in a big way.
1. Beach Boys w. John Stamos at Ruth Eckerd
For more than half a century, the quintessential boys of summer have been serenading us with classic pop, and for their two shows on Sunday they're joined by drummer John Stamos, better known for playing a classic pop of the sitcom variety. I suspect that there'll be a Full House (see what I did there?) at both these concerts, which will play at 50% capacity. Sun., 5 & 8 p.m., rutheckerdhall.com.
Roam the charming streets of St. Pete's Historic Roser Park neighborhood Saturday as local bands perform for free from bungalow porches and a whimsical new public art installation by Jeff Whipple, "Relaxation Rollers," makes its official debut with a dance/theater piece by Sheila Cowley and Paula Kramer. 9th and 10th Aves. S. and Prospect Ct. S.. St. Petersburg. Park for free in the Bayfront Hospital garage and walk down into the 'hood. Sat., 11 a.m.-3 p.m., historicroserpark.org.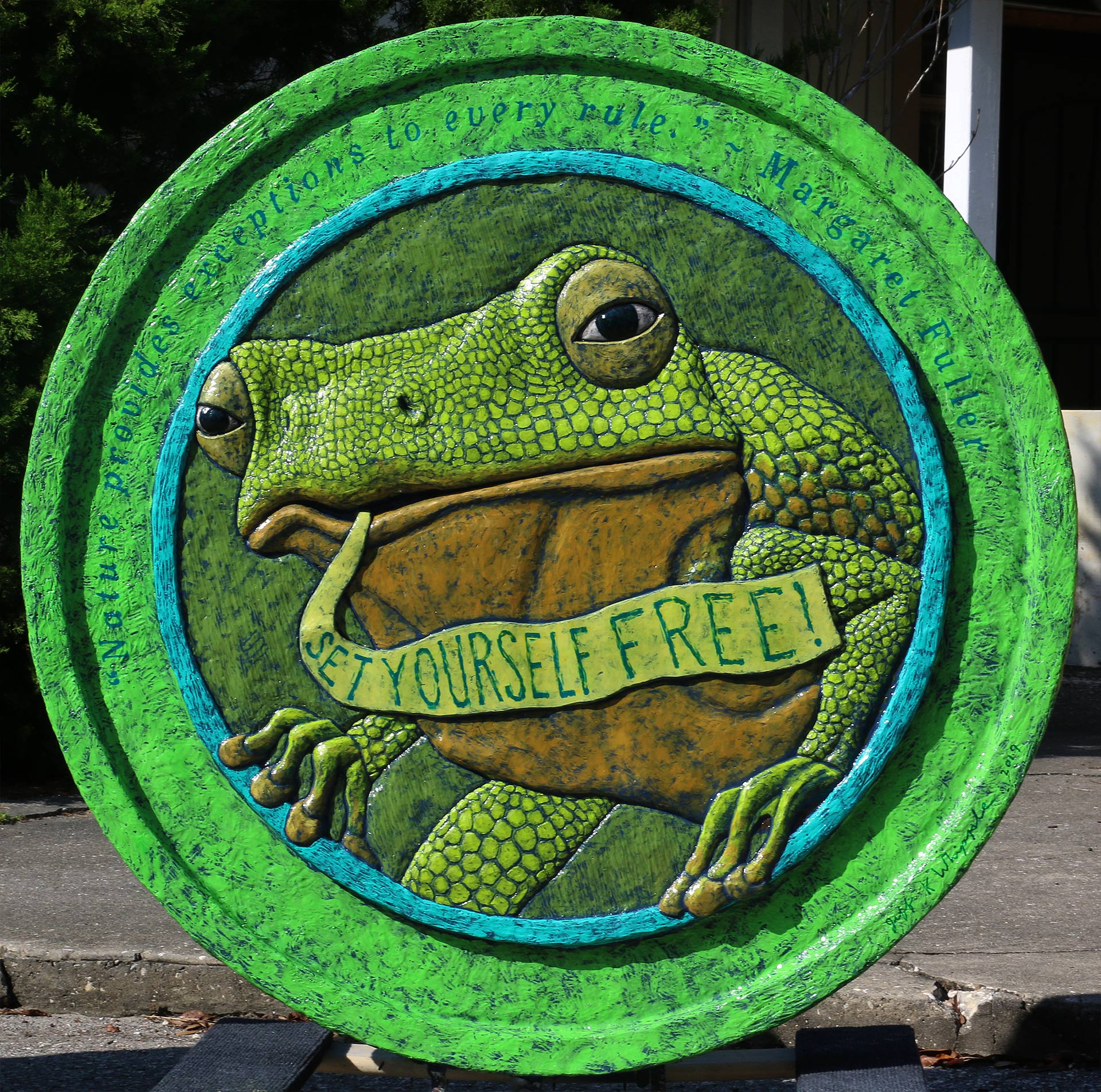 3. "Uncaged" A Night of Song and Laughter…Together
American Stage presents a live outdoor in-person show for the first time since Spring 2020 at the buzz-worthy Factory St. Pete. Five company vets — Bonnie Agan, Patrick A. Jackson, John Perez, Julia Rifino and Donovan Whitney — will perform a set of comedic vignettes that celebrate the art of laughter, along with American Stage Improv veterans Ricky Wayne and Gavin Hawk. Fri-Sun, 7 p.m., 2622 Fairfield Ave. S., St. Petersburg. $30 gen lawn admission, Am Stage members $24, americanstage.org. (It's BYOC: Bring Your Own Chair.)
Here, kitty, kitty! Or to be more precise, here, Japanese Bobtail Longhair! Here, Maine Coon Polydactyl! When they say all breeds,TICA and its local chapter, the Skyway Cat Club of Tampa Bay, mean all breeds. But this show is quite democratic; in addition to the pedigreed pussies, household cats and kittens can compete for prizes, too. And feline fans of all breeds are invited to watch. Sat-Sun, 9 a.m.-4 p.m., Banquet Masters, 13355 49th St. N., Clearwater, skywaycatclub.com. Pictured: Exotic Shorthair, catza.net
Here's a kid-oriented concert that ought to appeal to grownups, too, especially fans of Roald Dahl's mordant humor, the terrific actors Becca McCoy and Ward Smith, who will narrate, or the spellbinding artworks of Ya La'ford; images of a new work by the renowned installation artist will accompany Mozart's Overture to The Marriage of Figaro, which kicks off the hour-long program. Prices are family-friendly, too: Tickets are $8 per person, $10 at the door. Sun., 2 p.m.,, Mahaffey Theater, St. Petersburg,  the.floridaorchestra.org.
Always a convivial community event, this year's version is a virtual/live hybrid, with online talks by James Beard winners Toni Tipton-Martin, the food journalist, and celebrated St. Pete-raised chef Edouardo Jordan; in-person noshing on goodies like seafood mac & cheese; a Collard Green Cookoff and High School Recipe Contest; and, as always, lots of free collards. Free. Sat., 10 a.m.-2 p.m., outside Dr. G. Carter Woodson African American Museum, 2240 9th Ave. S., St. Petersburg, tbcgf.org
A juried exhibition of handmade bowls by contemporary fine craft artists. More than 30 Florida artists created 100 pieces in ceramics, fiber, glass, metal and wood. At the virtual opening and awards reception on Friday, people will have the opportunity to virtually meet the artists and the show's judge Catherine Bergmann (curator of Dunedin Fine Art Center). Virtual Opening Reception: May 14, 6 p.m. Show continues through June 26. floridacraftart.org.
Sunset Drive, a waterfront thoroughfare in West St. Pete at the entrance to the Treasure Island Causeway, is one of the city's prettiest residential areas, so it seems entirely apt that it's home to the St. Petersburg Garden Club. See for yourself on Saturday when the club presents its free public flower show and plant sale. Saturday, 9 a.m.-3 p.m., 500 Sunset Drive S., St. Petersburg, facebook.com/gardenclubstpetersburg. Photo credit: Clemson Extension
9. Big, Bigger and BIGGEST at Syd Entel Galleries
A show that brings together artists who are not intimidated by working large — artists who stand on ladders and fill canvases with broad sweeping brush strokes. Show opens Saturday from 10 a.m.-5 p.m. and continues through June 26. 247 Main St., Safety Harbor, sydentelgalleries.com. Pictured: Dasha Reich with one of her works.
10. MISCAST 21
An event adored by theater geeks, Miscast showcases Broadway stars in roles they will probably never get to play, because of gender, type or whatever other preconceptions sway casting directors. A benefit for MCC Theater in NYC, Miscast has won a whole new audience now that it's gone virtual, and some of the past performances have already achieved legendary status on YouTube. This year's all-star lineup includes such luminaries as Billy Porter of Pose fame, inspired comic Annaleigh Ashford, and musical heartthrobs Gavin Creel and Aaron Tveit (below), whose 2016 duet as Maureen and Joanne from Rent was a scorcher. May 16-20. Register to view for free at mcctheater.org