Sometimes cultural, sometimes delicious, sometimes just plain wacky. That describes any given weekend of events in Tampa Bay. Here are a few I picked out just for you.
Friday
Opening Reception – Taking Shape
Leslie Curran Gallery, St. Pete
It's the first show of 2023 at the Leslie Curran Gallery, and it features the work of three artists:
Christine Di Staola, an ArtLofts resident painter, is well-known for her figurative works and rich, bright colors.
Erin McIntosh, abstract painter, is known for her popular watercolors and Acrylics.
Kodi Thompson, manager of the Morean Center for Clay, is a very talented ceramicist and mixed-media artist (whose work I am very proud to own).
January 27th @5-8pm More information here. 
Inside Mahler's Symphony No. 4 – The Florida Orchestra
Straz Center for the Performing Arts, Tampa
When you have a chance to see The Florida Orchestra at the Straz for a "pay what you can" ticket price, you jump on it. "With wit, insight, and live demos, Michael Francis dives deeper into the heavenly inspiration behind Mahler's Symphony No. 4. Select movements will be performed. Memories will be made.
January 27th Tickets and more details here.
Heathers The Musical – High School Edition
Studio Grand Central, St. Pete (4 Performances only)
The home of the Off Central Players and their ' Break Youth Stage' offer you this production of a "darkly delicious" cult classic. Heathers The Musical tells the story we've all either lived through or witnessed in High School – the cliques, the bullies, the misfits, the love stories. It's all the teenage angst you either remember or are still living through…..set to music and wrapped in a wonderfully smart, if not somewhat disturbed, plot. This one has broad multi-generational appeal and only runs for three days and 4 performances, so get your tickets now.
January 27th-29th Tickets, showtimes and more information here.
Saturday
Gasparilla Invasion, Parade & Pirate Fest
Hillsborough Bay, Bayshore Blvd., and Riverwalk, Tampa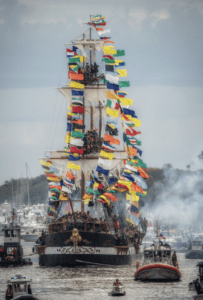 The only fully-rigged pirate ship in the world manned by Ye Mystic Krewe of Gasparilla, invades Tampa once again in one of Tampa Bay's most unique and raucous celebrations. Legendary pirate Jose Gaspar and his band of buccaneers entering Hillsborough Bay and taking the city by storm has been reenacted year after year for as long as I can remember. Once the Mayor surrenders, the victors parade down Bayshore Blvd, throwing more beads than it is conceivable to imagine.The pirate Fest takes place throughout the day into the evening on multiple stages along Riverwalk, with full schedules of live music and activities. Invasion: January 28th @11:30 -1pm Parade: @2-6pm  Pirate Fest: January 28th @10am-8pm Scheduled events, times and locations here.
Air Supply in Concert
Ruth Eckerd Hall, Clearwater
Nostalgic bands and concerts always seem to make their way onto Tampa Bay stages and I, like many fans of a certain age, am all for it. So if you were "Lost in Love" in the 70s, then an Air Supply concert will bring a smile to your face and great memories to your heart. After 45 years, they remain one of the most popular touring bands in the country with multiple #1 hits you'll remember – All Out of Love, Out of Nothing at All, Sweet Dreams, and more. It's pretty much all about love at an Air Supply concert, but what's wrong with that?
January 28th @8pm Tickets and more information here.
Saturday & Sunday
Sea of Orchids – Florida West Coast Orchid Society Show & Sale
Seminole Recreation Center, Seminole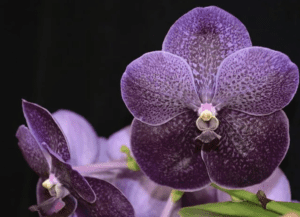 If you love and covet beautiful orchids, this is the event for you. The members of FWC Orchid Society, founded in 1942, lovingly and expertly produce the most beautiful and the biggest variety of orchids for you to take home and adorn your home or garden. Some of the biggest area orchid vendors will be there to show off and sell thousands of plants. There will be some exciting raffle drawings as well.
January 28th & January 29th @ 10am – 4pm Tickets and more information here.
2nd Annual Pinellas Taco Fest
England Brothers Bandshell, Pinellas Park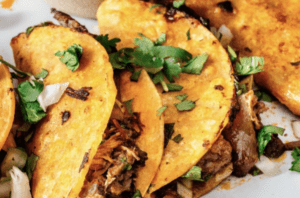 It's a spicy and delicious fever dream for lovers of the the perfect delicacy from south of the border – the TACO! Multiple food trucks, specializing in the mouth-watering morsels, will converge on England Brother Bandshell this weekend for what will literally be the hottest competition in Tampa Bay. The coveted title of "Best Taco in Tampa Bay," will be decided, along with some more specific categories, and live music to enjoy while you et. And eat. And eat.
January 28th & January 29th @10am Free admission and parking More information here.
Saturday, Sunday & Monday
Bounce the Mall
Tyrone Square, St. Pete
No more dragging the kids to the mall – they'll be out the door long before you to enjoy this newest addition to family fun in Tampa Bay. Bounce the Mall hosts this all-out candy-colored, inflatable wonderland over three days this Saturday, Sunday, and Monday (and for three more weeks too). There's a 600 ft. long obstacle course, giant ball pit, inflatable sports arena, and, mercifully, a "silent" disco dome. Colorful characters roam the space that the kids are sure to delight in. Adults are welcome too. Go on, get in there – you know you want to.
January 28th, January 29th, and January 30th @10am-6:30pm  Reservations and more information here.
50th Annual Art Festival Beth-El
Temple Beth-El, St. Pete
In the time flies department, for half a century, Art Festival Beth-El has produced one of the largest and most anticipated art shows in Tampa Bay. For their big anniversary, some fun additions are in store including the addition of a third day, and an art raffle where a lucky winner gets to take home art from one of the most popular featured artists in the festival. The show is judged, the artists are invited and the offerings cover most of the campus, inside and out, with painting, photography, mixed media, glass, sculpture, ceramics and jewelry. It's an absolute don't miss.
January 28th, January 29th, and January 30th @10am More information here.
Sunday
The Great Corner Club Chili Cook-Off
The Corner Club, Tampa
For many years, The Corner Club (corner of Sligh &N. 15th St), was known as one of the coolest dive bars in Tampa Bay. I know. My brother Bruce tended bar there for many of those years, becoming a bit of a Tampa Bay pop culture icon. In 2020, the Corner Club underwent a transformation and has become a classy eatery (w/ cocktails) / live music / event venue. Here's how the Chili Cook-off works: It's open to all for a $5 entry fee. Bring your own 4qt pot, ingredients (already prepared), and your own heating element. Winners in classic and vegan options get the pot!
January 30th @4-8pm More information here.
Have fun, and stay safe out there!
Cindy
Send your events to: cstoval5@gmail.com