Oh, Mother! The gifted comic singing duo of Matthew McGee and Scott Daniel (pictured above) bring the latest edition of their "mother-and-son" nightclub act, Scott & Patti: Get a Real Job!, to freeFall Theatre's drive-in theater series. It's billed as "an irreverent and topical look at what it takes to make a buck in this day and age," and since it's directed by the same creative team that brought us freeFall's wildly entertaining War of the Worlds, we will definitely be in good hands (while remaining safely inside our vehicles, of course). Jan. 22 through Feb. 14.
Optical illusions! The Imagine Museum gets a shot of dizzying visual playfulness with OP ART/glass, for which the museum invited artists working in glass to submit work that reflected their concept of optical art. The exhibit represents 45 artists from seven different countries including the United States, Japan, Czech Republic, United Kingdom, the Netherlands, Canada, and Germany. Now through Apr. 18.
Giant sloths! Florida's riverbeds, phosphate mines and ocean floors have proven to be a trove of fossils, from saber-toothed tiger fangs to giant sloth claws. Tusks to Tails: A Fossil History of Florida at the Tampa Bay History Center shares these discoveries. And you gotta love the exhibition's tagline — "They Lived. They Ruled. They Died. Now They're Back!" Opening Jan. 23.
It's a duel! The collaboration of W.S. Gilbert and Arthur Sullivan was a bit rocky, personally speaking, but it yielded some of the most delightful comic operas ever written, from The Pirates of Penzance to H.M.S. Pinafore. Opera Tampa shares the fruits of the duo's dueling musical mastery with Gilbert vs. Sullivan this weekend on the Straz Riverwalk. Jan. 22-24.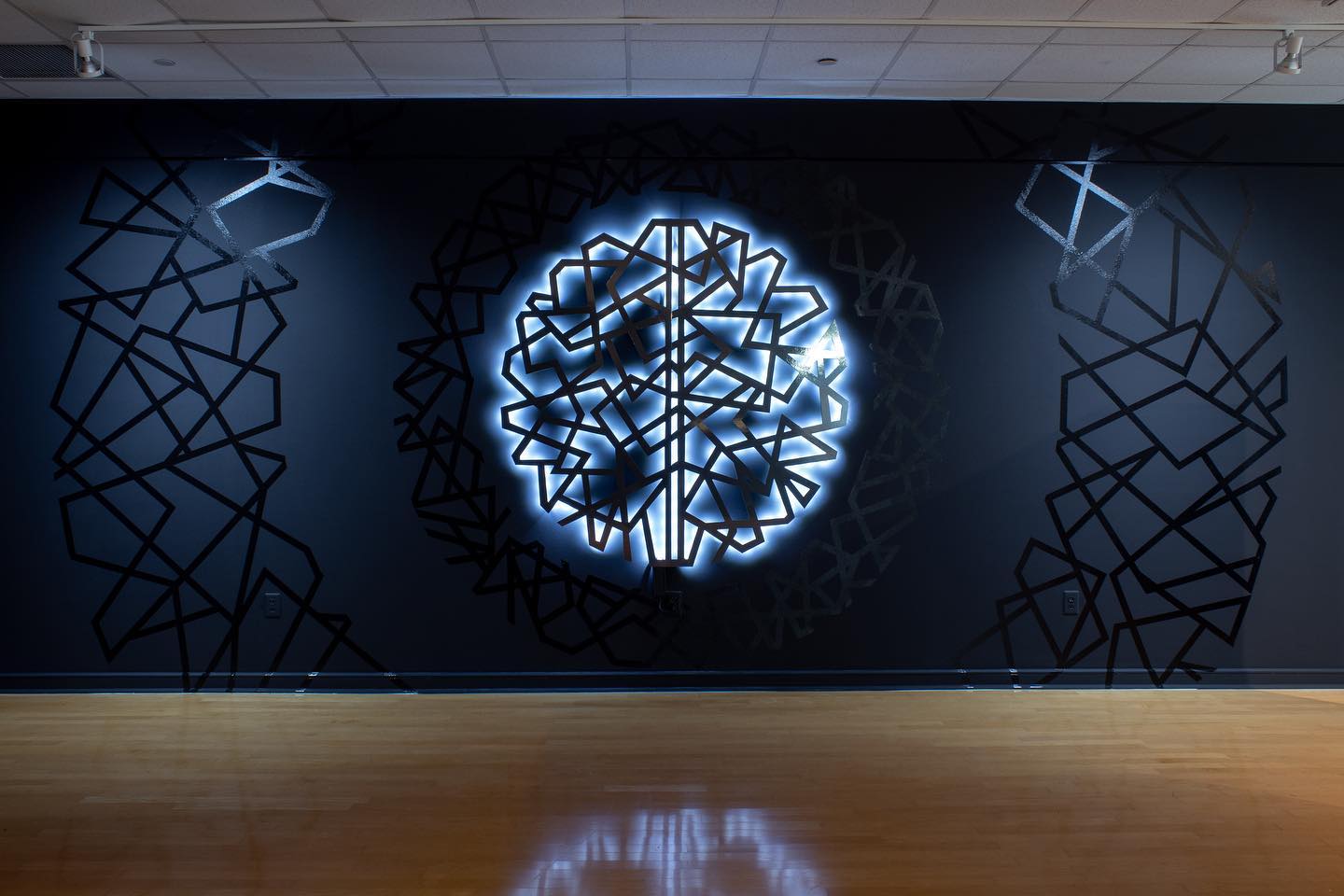 Oh, Ya! The supremely talented Ya La'ford has shown her distinctive and intricate mandala-like paintings everywhere from a pedestrian tunnel to the Tampa Museum of Art, and now she's got a gallery exhibition all to herself, dis·tance, at Gallery 221 on the Hillsborough Community College Dale Mabry Campus. The show will be up through Feb. 25 (make an appointment to visit here), and there's a virtual artist's reception on Thursday, January 28, from 6-7 p.m. Zoom receptions are a mixed blessing at best, but if anyone can conquer the Zoomasphere, it's Ya, who's one of the warmest, most open-hearted humans alive.
It's the game before The GAME!
Calm down! If the Bucs/Packers game raises your blood pressure to dangerous heights, consider this soothing after-party: a Sunday night double bill of Masterpiece on PBS. First, the tasty new lady-private-detective-in-Victorian-England series Miss Scarlet and the Duke at 8, followed at 9 by the new adaptation of All Creatures Great and Small, the warm-and-fuzzy comforter of a show based on the best-selling memoirs of James Herriot as a veterinarian in 1930s Yorkshire.
See these shows: I wrote about them last weekend, but I'm gonna recommend 'em all over again. Doubt: A Parable, through Jan. 31 at Jobsite, is a must. John Patrick Shanley's riveting exploration of truth and rumor in a Catholic parochial school is more relevant than ever, and the production, under the direction of Summer Bohnenkamp, is perfectly cast and impeccably played. And over at American Stage, the 21st Century Voices New Play Festival continues with readings of two more plays dealing with issues of mental health. I saw the first of the four, Amber Palmer's funny, touching In Search of the Mothman, last weekend; the quality of the performances and the post-show discussion bode well for the final two plays in the series this weekend. And you still have chances to see the now VERY timely play, Letters to Kamala, streaming on the American Stage site through Jan. 23.