Now that spring has sprung, it's time to indulge yourself. This weekend you'll find both epicurean art and artful mixology on the menu, plus opera, dance, a big ol' community yard sale — and, speaking of spring, the run-up to baseball's opening day.
Epicurean Delights at Florida CraftArt. A juried exhibition of handmade objects inspired by the culinary arts, from a papier-mâché pasta chef to serving utensils in the shape of musical symbols to glass sculptures depicting oranges, peaches and other fruit. At the virtual opening reception, people will have the opportunity to virtually meet the artists, and Emmanuel Roux of flourless chocolate cake fame will talk about his Urban Farm Tasting Tours. Virtual opening reception: March 26, 6 p.m. (Zoom link: https://us02web.zoom.us/j/82999722055). Exhibition runs through May 8. floridacraftart.org.
Mise en Place Springtime Cocktail Tasting via Zoom. Mixologist Charlie Schumacher welcomes spring with two seasonally inspired cocktails he'll teach you to make via Zoom: the Gin-Gin Mule, a tasty-sounding variation on the Moscow Mule, and When In Oaxaca, whose ingredients include mezcal, grapefruit and pomegranate juices and lots more. Just place an order at miseonline.com and they'll send you the link and deliver the ingredients. $69 (plus $10 for delivery depending on distance), includes cocktails and appetizers for two, miseonline.com.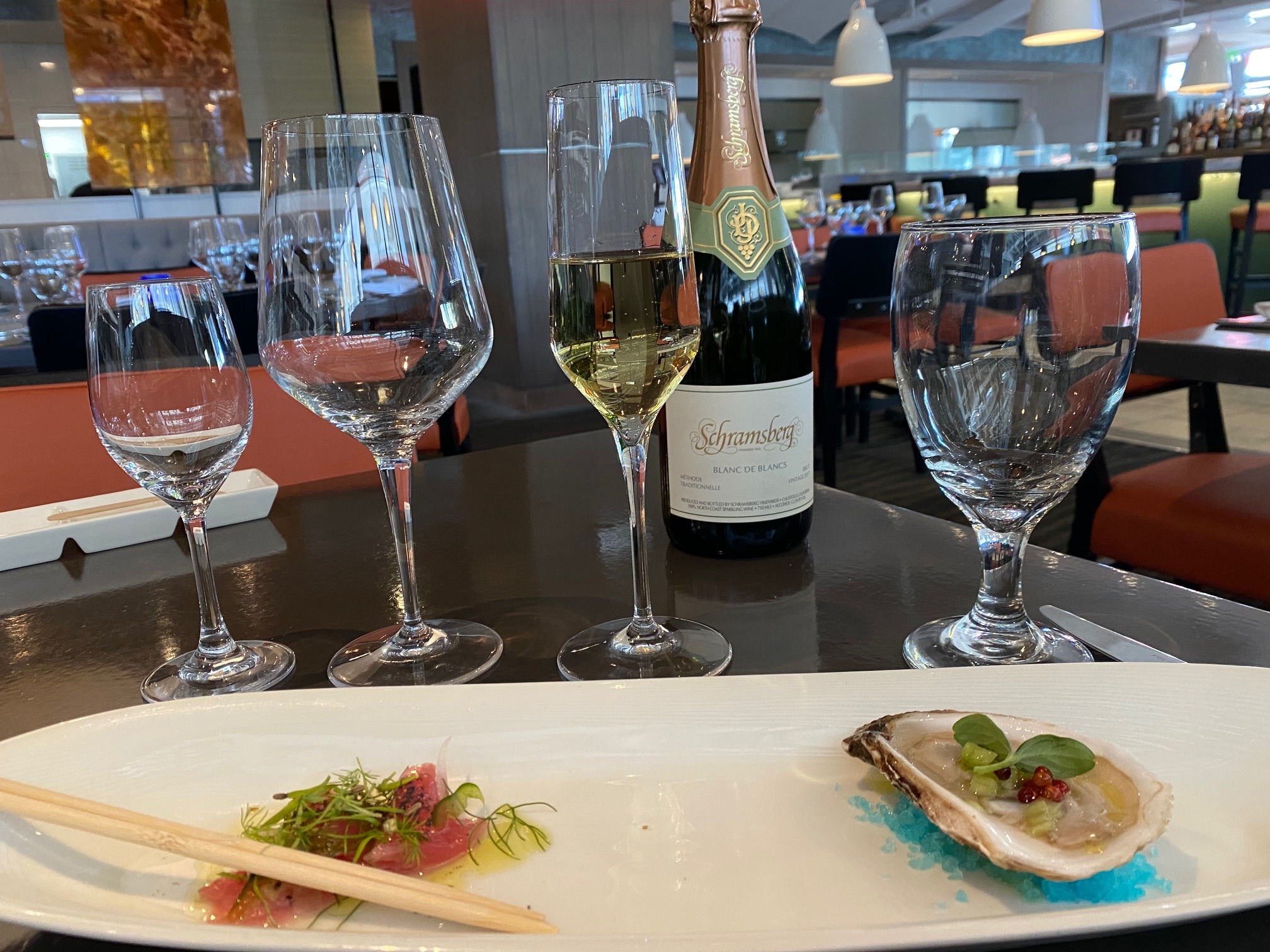 Pair Like a Pro at Sea Salt. Read all about the wine-and-food pairing events at St. Pete's Sea Salt restaurant in this dRTB story by Tracey Serebin, and mark your calendar for Saturday's "Quaffing Cali" event featuring California chardonnays. Sat. Mar. 27, 11 a.m. Reserve at 727-873-7964.
Mezzo Market. Intermezzo, the popular coffee-and-cocktails hangout in St. Pete's EDGE District, is holding an outdoor street market this Saturday on Baum Avenue, with boutique shops, vintage goods, handmade wares, food & drink, and live music — and best of all, 50 percent of all proceeds go to the St. Petersburg Free Clinic and its programs to promote health, fight hunger and find housing for those in need. Full disclosure: I'm on the SPFC board, but I know nothing about this market except that it's for a very good cause, that the folks at Mezzo are very cool and that they're partnering on the market with their equally cool neighbors on Baum, Green Bench Brewing. Sat., Mar. 27, 11 a.m.-4 p.m., Baum Avenue between Intermezzo and Green Bench.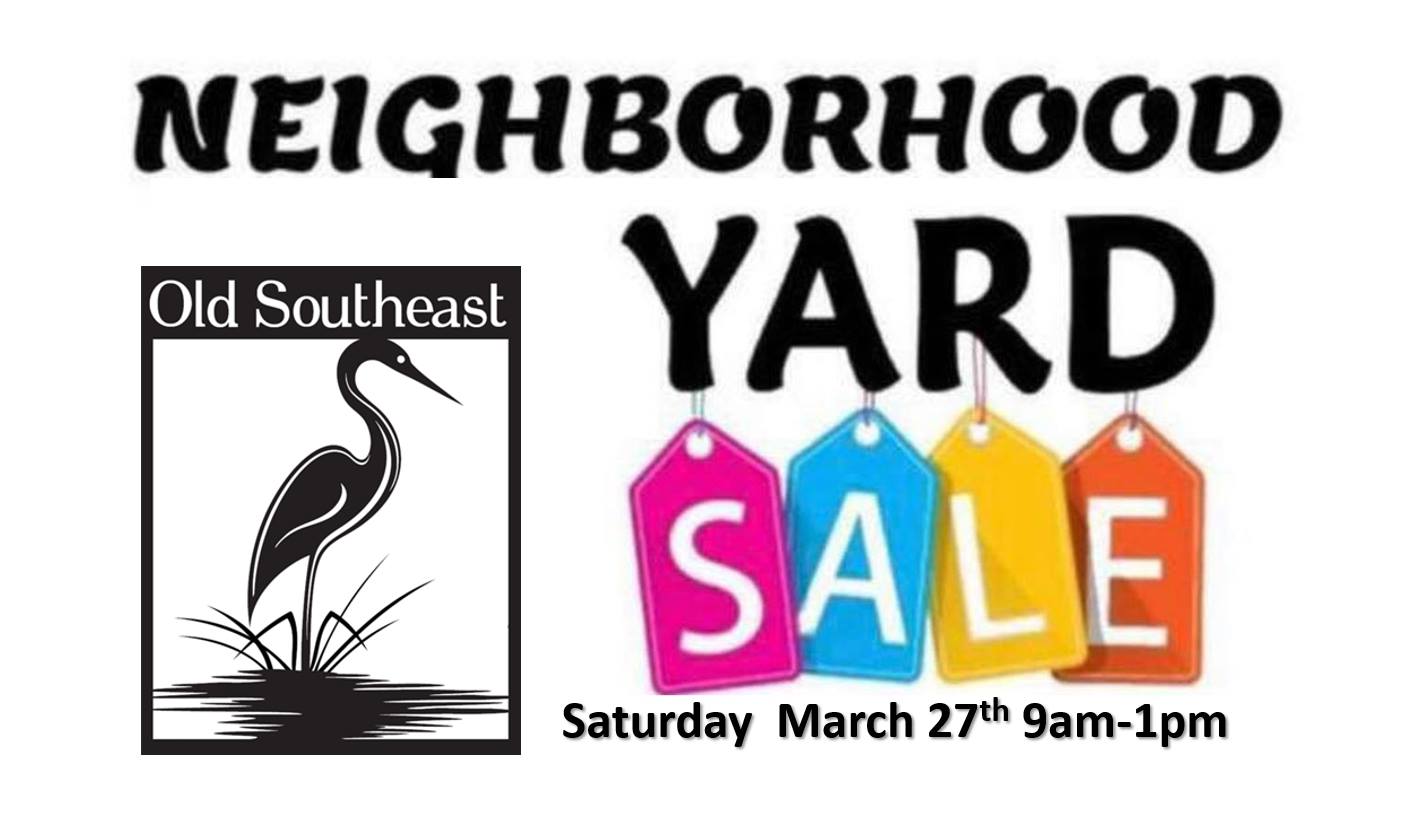 Old Southeast Neighborhood Yard Sale.
A chance to search for treasure in one of St. Pete's most intriguing and scenic neighborhoods, the Old Southeast.
Over 25 households are taking part, and if you're a book lover you will likely find the biggest treasure trove of all in the
driveway between Bay and 1st Streets on 24th Avenue SE. That's where the former owner of Tampa's beloved Inkwood Books, Carla Jimenez, will be selling hundreds of books from her overstuffed bookshelves. "We liked or loved each of them enough to bring into our home," says Carla, "and will enjoy sharing with you." Her collection includes
signed first editions and other collectibles, a
nd she's donating all the proceeds to the Dr Carter G. Woodson African American Museum to support the fundraising campaign for its new building.
9 a.m.-1 p.m., cash or Venmo only, masks required for browsing. More info on the yard sale on the Old Southeast Neighborhood's Facebook event page.
Straz Jazz Project: Cukiara Bomba Dance and Drumming Group. T
he folkloric song, dance and drums of Bomba, a practice with West African roots and brought to the Caribbean islands with blended influences of European and the Indigenous cultures. The improvised dance to the beat of fiery drum rhythms was a form of communication for sugarcane field workers. For more than five years Cukiara Bomba has worked extensively throughout the U.S. sharing stories of the Diaspora and Afro-Puerto Rican culture.
Sat., Mar. 27, 7 p.m., Straz Riverwalk, free event.
projectAlchemy at The Studio@620: "Within. Without."
A dance experience reflecting on loss and being lost, physicalized by the dancers of projectALCHEMY and choreographer/artistic director Alexander Jones.
The event is presented in-studio with a limited audience.
Advance reservations are required to attend as tickets will not be sold at the door.
Guests are required to wear a mask while inside The Studio@620 and asked to maintain proper social distance from those not in their party.
Fri., Mar. 26, 7 p.m.;
Sat. Mar. 27, 3 & 7 p.m.
A short Q&A talkback will be held after the dance performance. Total time for this event is estimated at 40 minutes.
POPera:
March Madness at the Opera. St. Pete Opera's pop-up (and very popular) opera series continues with March Madness, proving that opera had a premium on crazy long before the NCAA. The company promises "a
program full of passion, death, nightmares, and witchcraft," ranging from the tempestuous Carmen to the dramatic storm trio from Rigoletto, with five singers and a newly expanded musical ensemble.
Thurs.-Fri., Mar. 25-26, 8 p.m., Opera Central (indoor, socially distanced).
Sat. Mar. 27, 4 p.m., & Sun. Mar. 18, 2 p.m., at Cage Brewing (seating provided). Tickets at stepeteopera.org.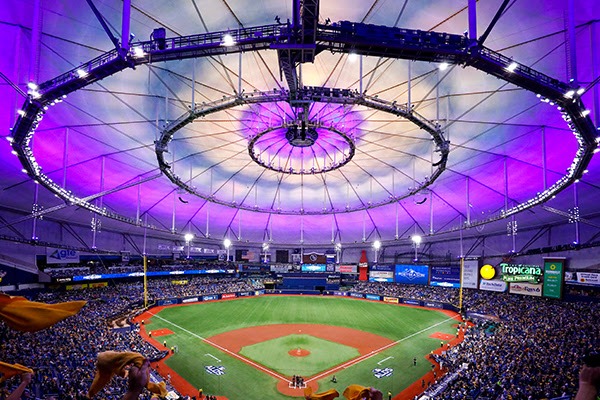 Getcher Rays ticket here! Can there be anything more spring-y than the return of Rays baseball? Unfortunately, the Drive to Opening Day event on Saturday is sold out, but you can plan for the rest of the season by picking up your home game tickets starting Friday, when they go on sale to the general public at 10 a.m. in the MLB Ballpark app and at RaysBaseball.com. The Major League Opening Day is — no joke — April Fool's Day (the Rays meet the Marlins in Miami) and the Rays' first home game is against the Yankees on Fri. Apr. 9 at 3:10 p.m.
Tampa Bay Talks: The Great Outdoors Issue. Tom duPont and yours truly talk up the latest issue of dRTB, themed "The Great Outdoors," while simultaneously kiteboarding and playing pickleball.