Whoa, what a weekend! Hard to narrow down to 10 must-do events, so I threw in a beer-soaked bonus pick. But before we get to beer, let's start with:
Brandi! Brandi Carlile, that is. She's the Grammy-winning singer/songwriter who can do raw ("The Story"), intimate ("The Mother"), and even Joni (watch her live cover of "A Case of You" here), and she's headlining the Gasparilla Music Festival — no question one of the best musical events of the year. You'll get to hear big names like Carlile and De La Soul, local stars like Will Quinlan and the Black Honkeys, and a slew of performers you might not have heard of yet (but you will). Plus, food from top area restaurants and a this-is-why-we-live-in-Florida waterfront setting. At $40-$60 for general admission, it's also a steal. Sat. Mar. 7, 11:30 a.m.-11 p.m. (Brandi comes on at 9); Sun. Mar. 8, 11:30 a.m.-9 p.m. Curtis Hixon & Kiley Gardens parks, 600 N. Ashley Dr., Tampa, gasparillamusic.com.

Conspiracy! It's another MIZE Gallery show with multiple artists interpreting a single theme, and this one looks to be especially fun and a little bit disturbing: 42 artists have submitted works based on a specific conspiracy theory. Opens Fri. Mar. 6, 6-10 p.m., 689 Dr MLK Jr. St. N., St. Petersburg.
Edwina! You likely know the women in Tennessee Williams's plays (Amanda in Glass Menagerie, Blanche in Streetcar) but how about the woman who shaped his life — his mother? You'll get to meet her in the new play by multi-talented local writer/director Patrick Brafford, Miss Edwina (and the men in her life), in which she must make a desperate decision about the well-being of her playwright son. Mar. 5-15, Gulfport Community Players at Catherine Hickman Theater, 26th & Beach Blvds, Gulfport, gulfportcommunityplayers.org.
Gary! Affable, good-looking comic Gary Gulman has been a welcome presence on the stand-up scene ever since breaking through on Last Comic Standing in 2003. But he's making his biggest splash yet with jokes about, ironically enough, depression. In the 2019 HBO special The Great Depresh, he revealed his lifelong struggles with depression and anxiety, and for his Peace of Mind tour at the Cap, he'll be doing over an hour of material that's he's never performed there. Thurs. Mar. 5, 8 p.m., Bilheimer Capitol Theatre, 405 Cleveland St.. Downtown Clearwater, rutheckerdhall.com.
Glass! Creative Pinellas is taking full advantage of its commodious gallery space and its location at the heart of Largo's Florida Botanical Gardens with two count 'em two shows opening Mar. 5: Glass in the Gallery, a group exhibition curated by the Duncan McClellan Gallery's Mary Childs featuring many of the best-known glass artists in the country, some of whom are based in Tampa Bay, and Gialanella in the Gardens, featuring steel assemblage works made from reclaimed objects by local sculptor Don Gialanella. P.S.: The glass exhibition coincides with Sunshine Glass Week, a week-long festival celebrating St. Petersburg's vibrant glass community. Openings Thurs. Mar. 5, 6-10 p.m., The Gallery at Creative Pinellas, 12211 Walsingham Rd, Largo, creativepinellas.org. Gallery exhibition continues through Apr., 19, open Wed.-Sun. 12-5 p.m. Florida Botanical Gardens open daily 7 a.m.-5 p.m.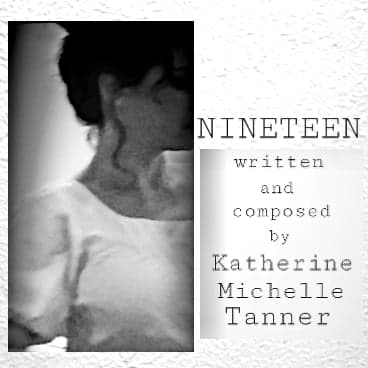 Nineteen! Two of the area's most abundantly talented theater artists, Katherine Michelle Tanner (unforgettable in The Amish Project a few years back at American Stage) and Emilia Sargent (award-winning star player and co-artistic director at Tampa Rep) have teamed up for Tanner's original two-woman show Nineteen about the American suffragist movement and the passing of the Nineteenth Amendment 100 years ago. Inspired by Tanner's grandmother, who was a voter in the first female election of 1920, the suffragists' story comes to life through the words of women like Susan B. Anthony and Elizabeth Cady Stanton. Catch it quick; produced by Stageworks Theatre, it's only playing this weekend. Fri.-Sun. Mar. 6-8, 8 p.m., Stageworks Theatre, 1120 E. Kennedy Blvd, Tampa, stageworkstheatre.org.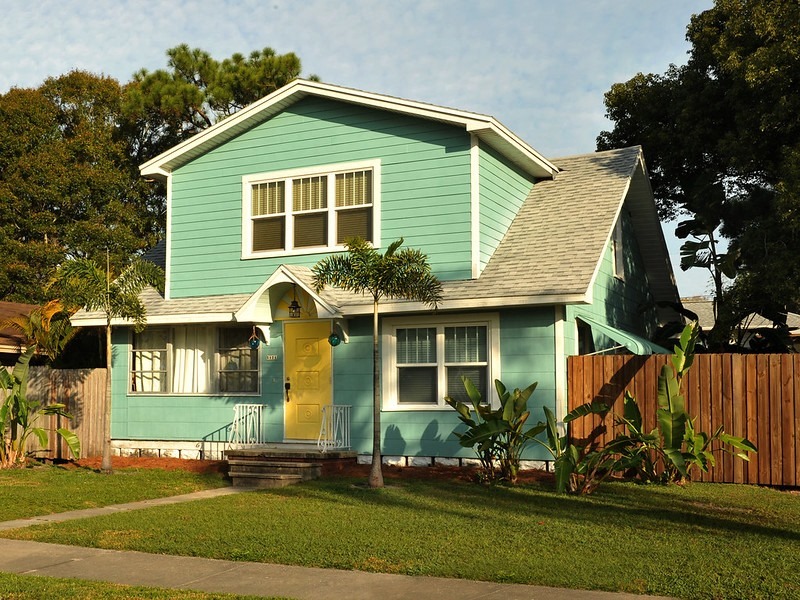 Pink! Pink Flamingo, that is — the 15th Annual Pink Flamingo Tour of Homes taking place on Saturday in scenic, quirky, irresistible Gulfport. The tour begins at the registration area, Scout Hall, 5315 28th Ave. S., and takes in the area east of Beach Blvd. to 49th St., and the south side of Gulfport Blvd. to the water. It's close to the historic waterfront district, and trolleys will circulate throughout the tour so there's no need to drive house to house. In fact, the homes are close enough for walking or biking. (Parking is limited.) Tickets $20 at the Gulfport Welcome Center (cash or check only) or Gulfport Beach Bazaar (cash, check, credit card), 3101 and 3115 Beach Blvd. S, respectively. Or purchase them right from this website. Tickets will also be available at the registration area day of the tour for $25. The Pink Flamingo Home Tour is a fundraiser for the Gulfport Merchants Chamber. Photo by Tropical Focus. Sat. Mar. 7, 11 a.m.-5 p.m., pinkflamingohometour.com.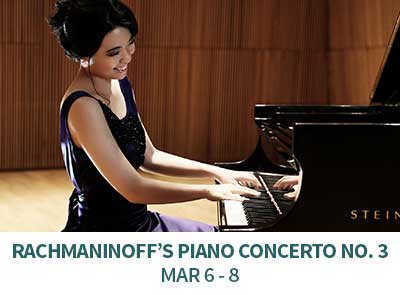 Rachmaninoff! This weekend's Florida Orchestra program is jam-packed: two count 'em two symphonies (Beethoven's #8 and Sibelius's #7); a new work called Bonn Chance by USF composer Benjamin Whiting that evokes a Beethoven brainstorm; and most daunting of all, Rachmaninoff's Piano Concerto No. 3, with pianist Joyce Yang assigned the task of conquering what is considered to be the "Everest" of piano concertos. Michael Francis conducts. Fri. Mar. 6, 8 p.m., Straz Center; Sat. Mar. 7, 8 p.m., Mahaffey; Sun. Mar. 8, 7:30 p.m., Ruth Eckerd. floridaorchestra.org.
Shaun! Shaun White — three-time Olympic gold medalist in snowboarding, X Games champion skateboarder and majorly successful entrepreneur and "brand ambassador" — kicks off Tampa Theatre's estimable Limelight speaker series. No word on whether he'll be giving any tips on ollies or heelflips. Thurs. Mar. 5, 7 p.m., Tampa Theatre, 711 N. Franklin St., Tampa, tampatheatre.org.
St. Printersburg! A celebration of printmaking organized by PRINT ST. PETE Community Letterpress and Calusa Press Co., St. Printersburg includes a printers fair, swap meet, presentations, and hands-on printing demonstrations of all kinds — letterpress, screen printing, lithography, engraving, linocuts, bookbinding, riso, calligraphy, cyanotypes, zines and more. Nashville master printer Jim Sherraden (that's his amazing paper quilt made from hand-carved woodblocks at right) is among the guests. Sun. Mar. 8, 11 a.m.-4 p.m., Calusa Commons, 2161 1st Ave. S., the outdoor courtyard behind Squeeze Juice Works, Black Crow Coffee Co. and Tombolo Books in the Grand Central District. A free event.
Beer Bonus! Yes, it's Tampa Bay Beer Week Mar. 7-15, in which the area's already-buzzy brewery scene pops its top with tastings, pairings, parties and more. Big event this weekend: Brewer's Ball 2020 in Tampa's Waterwork Park, a showcase of over 100 of Florida's best beers with music, awards, raffles and more. Sun. Mar. 8, Noon-5 p.m., 1710 N. Highland Ave., Tampa. tampabaybeerweek.com.