Cindy Stovall
It's Valentines Day weekend and there are a wide variety of activities to enjoy in Tampa Bay that celebrate love. As always, we offer you cool and interesting variations on the theme, along with some other options that illuminate just how much we 'love' where we live. Valentine's Day deserves a bonus event, so we gave you one. Enjoy!
Friday
Opening Night – Guess Who's Coming to Dinner? By Todd Kreider
Carrollwood Players, Tampa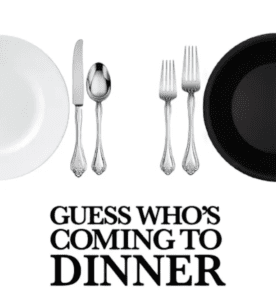 The groundbreaking movie exploring the love of an interracial couple was, to say the least, pretty controversial – being released at the height of the Civil Rights movement. The adapted play lives on in Carrollwood this week with a message we should always be mindful of. "A progressive white couple's proud liberal sensibilities are put to the test when their daughter brings her black fiancé home to meet them in this fresh and relevant stage adaptation of the iconic 1967 film Guess Who's Coming to Dinner."
Friday, Saturday, and Sunday performances through February 25th.
Tickets, performance times and more information here.
Three Days Only – Love Letters by A.R. Gurney
Backdoor Theater, Gulfport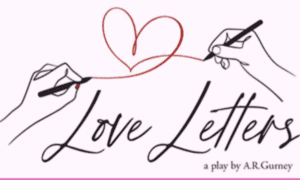 The Gulfport Community Players bring us a special Valentine's treat with Love Letters. It's the story of an intimate, years long correspondence between two people who haven't physically seen each other since they parted as young people. What they share is a spiritual connection rivaling any 'in person' romance. Stars Susan Demers and Stu Sanford – directed by Ron Zietz.
February 10th, 11th, and 12th only. Tickets and more in formation here.
Opening Night – The Smell of the Kill by Michele Lowe
Stageworks Theatre, Tampa
This one is more of an anti-love story, but a love story just the same. Three nightmare husbands find themselves locked in a basement meat locker, and now their fates are in the hands of their equally nightmarish and long-suffering wives. The tag line for the production is "Should We Open That Meat Locker…?" The conundrum is clear. What will they do? It's dark, it's fun, it's a wonderful time in the theater. Directed by Stageworks AD, the amazing Karla Hartley. There is a preview on Thursday, February 9th.
Runs through February 26th Tickets, performance schedule and more information here.
Galentine's Day
The Floridian Social, St. Pete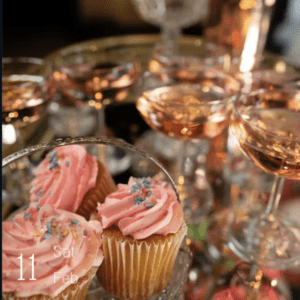 Love your gal pals? Gather 'em up and hit the pink carpet at the Floridian on Central for a fun evening of 'blushing' burlesque, a live DJ, specialty cocktails including champagne carts and gimlet service, (all served with cupcakes). There's even a lipstick wall and photo booth, and every gal gets a candy gram at the door with special surprises for a few lucky party girls. I love this idea!
February 11th @6pm More information here.
Opening Night – The Laramie Project by Moises Kaufman
Catherine Hickman Theater, Gulfport
If you believe that 'Love is Love'- if you believe in justice and tolerance, then you'll want to see The Ghostlight Young Company's production of The Laramie Project. This play revolves around community reaction, in Laramie Wyoming, to the death of gay student, Matthew Shepard. It will move you and remind you that, while hope is always the message, the fight for equality continues in earnest. Though written in 2000, there is no ignoring the relevance today. *Registry Tampa Bay contributor, David Warner, is a member of the cast.*
A special benefit performance is being presented on February 18th @7:30 PM in partnership with the LGBTQ Resource Center of the Gulfport Public Library. This performance will include a talk-back with the cast following the show.
Runs through February 19th Tickets, performance times, and more information here.
Saturday
Cupid's Undie Run
Central Avenue (at Ferg's Sports Bar), St. Pete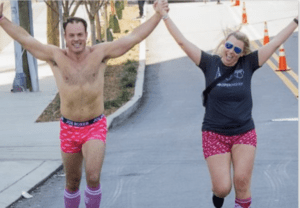 Love everything about this event. Participants from cities all over the country come together in their communities and online to raise funds for NF, a genetic disorder affecting one in every 3000 births. The day starts with drinking and dancing (my kind of race), moves on to a mile (ish) or so run, and ends with a big dance party. So get you fave Valentine undies and have some fun for a very good cause.
February 11th @12-4pm To sign up, attend and get more details, click here.
 St. Petersburg Fine Art Festival (Two days)
South Straub Park, DTSP
This is a big one, my friends. Fine artists from all over the country make their way to Downtown St. Pete's beautiful waterfront to help you find the perfect gift for your Valentine.  These artisans will create an outdoor gallery of stunning, original and handmade art from works in painting, photography, sculpture, metalwork, digital art, jewelry, glass, ceramics, woodworking, mixed-media, fiber art, metalwork and much more.             This event is free to attend.
February 11th & 12th @10am-5pm More information here.
The Good Folk Show
Creative Clay Gallery, St. Pete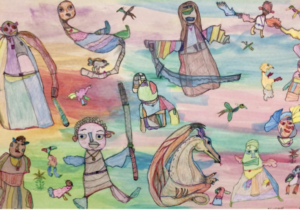 For the love of community – as part of Second Saturday ArtWalk, and through the month of February, Creative Clay offers new and specially curated pieces created by member artists from their extensive folk art collection. You can either visit the gallery in person, or check out the online Good Folk Gallery. Artists receive 50% commission on all work sold. Anything you can do to support the mission and member artists of Creative Clay, is truly an expression of love.
February 11th (Second Saturday ArtWalk hours) @5-9pm. Visit the online gallery and get more information here.
Tuesday – Valentine's Day
Candlelight: Valentine's Day Concert  (Sunday and Tuesday)
Centro Asturiano de Tampa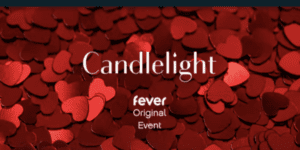 Candlelight concerts bring the magic of a live, multi-sensory musical experience like never seen before in Tampa. Get your tickets now to discover Valentine's Day inspired music at Centro Asturiano de Tampa under the gentle glow of candlelight. The Listeso String Quartet is creating a most romantic Valentine mood and will play love songs that will warm the heart – standards like Moon River, Claire de Lune, and the theme from Romeo & Juliet. Feels like a Valentine dream…
February 12th & 14th @6:30 & 9pm Select your concert, purchase tickets and get more information here.
Valentine's Dinner Under the Stars
FUSION Resort, Treasure Island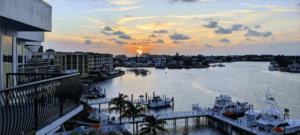 Nothing says romance like an intimate dinner on a rooftop terrace under the stars with complimentary champagne throughout the evening. The terrace will be reserved especially for this event.
February 14th (two seatings) between @ 6-9pm Reservations and more information here.*
**Of course, many of your favorite restaurants are offering special Valentines Day seatings, but time and space is running out, so don't miss out!
Valentines Day Party for Kids
Sparkman Wharf, Tampa
Let's not forget our littlest Valentines on this day to celebrate love. Joyful Notion and Hampton Chocolate Factory (both located on Sparkman Wharf), are hosting a special kids event featuring a reading by Jaqueline Pirtle, author of Ella's Inner Genie. It will take place out on the Wharf lawn, and the hosts will be giving out flowers , chocolates, and goodie bags to the kids. A perfect kid's Valentines Day, and admission is free.
February 14th @4:30 RSVP here.
Happy 60th Valentine Birthday, Jannine Cherry!
Nobody exemplifies love like this special person –
Love of community, love of her work with the elderly, and love for her family
Happy Birthday….with love.
Valentines Love to you all – in whatever form you find it. Have fun and stay safe out there.
Cindy
Share events: cstovall5@gmail.com