There's comedy, music, art, dolphins, great theater, and other fun stuff on the docket for this weekend in Tampa Bay. Get out there before the Summer swelter sets all the way in. Enjoy these picks made especially for you and check out my featured event – selected for uniqueness and that "don't miss" quality.
Thursday
The Story of Art
Museum of Fine Arts, DTSP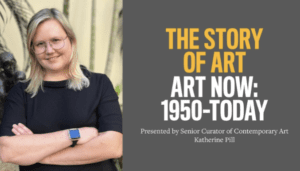 The Story of Art series focuses on the story of art history, one that is continually being retold as we discover new things and look afresh at the familiar. The final installment in this cohort of presentations, Art Now: 1950–Today is presented by Senior Curator of Contemporary Art Katherine Pill. Looking specifically at contemporary artworks in the MFA Collection, this talk will examine ways that living artists critically bridge past and present and how that manifests within an encyclopedic context.
Make plans to check out the newly opened exhibit: Tom Jones: Here We Stand – the first major retrospective of the Ho-Chunk photographer's work featuring over 100 works spanning 1998-2021. This exhibition just opened and is up through August 27th.
May 18th @ 6 – 7 pm. Tickets and more information here.
Jagged Little Pill – Based on Music by Alanis Morissette
Morsnai Hall, Straz center, Tampa
Joy, love, heartache, strength, wisdom, catharsis, LIFE — everything we've been waiting to see in a Broadway show— is here in the exhilarating, fearless new musical based on Alanis Morissette's world-changing music.
Directed by Tony Award® winner Diane Paulus (Waitress, Pippin, upcoming 1776) with a Tony-winning book by Diablo Cody (Juno) and Grammy-winning score, this electrifying production about a perfectly imperfect American family "vaults the audience to its collective feet" (The Guardian). "Redemptive, rousing and real, JAGGED LITTLE PILL stands alongside the original musicals that have sustained the best hopes of Broadway." (The New York Times)
Runs now through May 21st Tickets, performance schedule and more information here.
Friday
Preservation Summit & Expo
The St. Petersburg Museum of History, DTSP
Celebrate Preservation Month with free admission to the museum while you explore all you need to know about researching and restoring historic places – like maybe your own home, for instance. There will be a number of experts and vendors on hand with lots of valuable information, products, and services to ponder. You also have free access to the museum including the current exhibition, Civil Rights in the Sunshine State.
May 19th @10am – 3pm  More information here.
**Featured Event** SunSips by the Bay
Clearwater Marine Aquarium, Clearwater
Here's a brand new grown-ups only event by CMA. Spend the after-hours enjoying tasty signature eats and drinks from local vendors while hanging out with the aquarium's family of rescued dolphins overlooking Clearwater Bay. There will also be DJs, entertainers and some educational programming. Innovation in weekending for sure!
May 19th @6:30 – 9:30 pm. Tickets and more information here.
Margaret Cho: Live & Livid
Straz Center for the Performing Arts, Tampa
Ferguson Hall
The always honest, always uncensored, in your face stylings of Margaret Cho graces the Ferguson Hall stage for one night only. Cho is a legendary comic as well as an accomplished author, and star of  stage and screen. No subject is off limits so come prepared to laugh and maybe even learn. It's sure to be a very entertaining evening.
May 19th @7:30 pm  Tickets and more information here.
Friday & Saturday
First Annual Sunshine Get Down Music Festival
Florida Sand Music Ranch, Brooksville
Jump in the car (or better yet, RV), and head north to beautiful Florida Sand Music Ranch – 80 acres of wooded beauty with premium RV sites as well as tent areas. Why? to hear the music of ten regional bands on two stages over two days, including Grateful Dead and Talking Heads tribute bands. There will be lots of food and merch vendors, special events and more. Go for the day, or be adventurous and camp overnight. A tye-dyed good time will be had by all!
May 20th & 21st   Tickets, performance schedules and more information here.
Saturday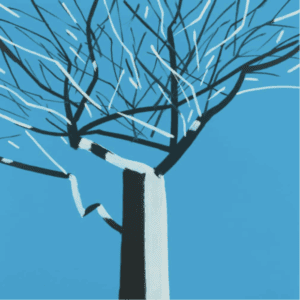 Graphicstudio Open House & Benefit Sale
Graphicstudio, Tampa
If you love art, and are fascinated with the process of making it, then this event is for you. Part of the Institute for Research in Art at USF's College of the Arts, Graphistudio, invites you to attend their annual open house and benefit sale. It's an amazing opportunity to collect works from professional and emerging artists. Find limited edition prints and learn about the printmaking process with demos scheduled throughout the day. Support The work of Graphicstudio as they celebrate 55 years of supporting and educating artists.
May 20th @10 am – 5 pm. More information here.
Venetian ll Art Show – Presented by Populoum
Coastal Creative, St. Pete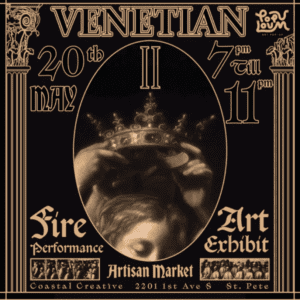 Coastal Creative turns into a time machine Saturday evening to take you back to the Renaissance – an era of some of the most beautiful art-making. That's the theme for this exciting and innovative art show. Local art will be showcased, some created live during the evening. There will be live performances (like with fire), to amaze and delight – plus vendors will be on hand to sell unique themed merch. Sounds like a great time to me.
May 20th @7 pm – 11 pm. More information here.
Saturday & Sunday
Playwright Showcase- Tapestry: A Weekend of Socially Conscious Storytelling
Safety Harbor Art & Music Center, Safety Harbor
Two days, 24 actors, five original plays (one acts and full length), one playwright. Deborah Bostock-Kelley takes us on a journey of social awareness and observations about family, women, body image, queer culture and more on Saturday's schedule. Sunday is being called the Vagina Monologues for boobs with stories, monologues and a play about, yes, breasts. It's certainly not going to be your average weekend of theater. Check it out.
May 20th & 21st. Tickets, performance schedules and more information here.
Sunday
Tampa Record & CD Show
American Legion Seminole Post 111, Tampa
Here's a cool Sunday Funday activity. If you're a collector of music, especially vintage albums, then you don't want to miss this massive sale featuring thousands of albums, 45s, CDs, and music memorabilia. Dealers from all over the Southeast will be here to give you the best selection of every conceivable genre of music and merch –  Get there early for best selection. (Early bird from 8:30-10am for a separate fee)
May 21st @10am – 4pm $3 general admission after 10. More information here.
Have fun and stay safe out there!
Cindy
Send your events to: cstovall5@gmail.com