I feel your pain. You want to go all-electric and zip around town in stealthy, silent, zero-emission mode, snubbing your nose at every gas station while doing your bit for the environment. 
And electric is the future, right? Most automakers are firmly committed to building cars and trucks that are only electric by 2030.
But, but, you still wonder about range anxiety and the abject fear of running out of ohms and watts before you can find a charging station with a spare plug.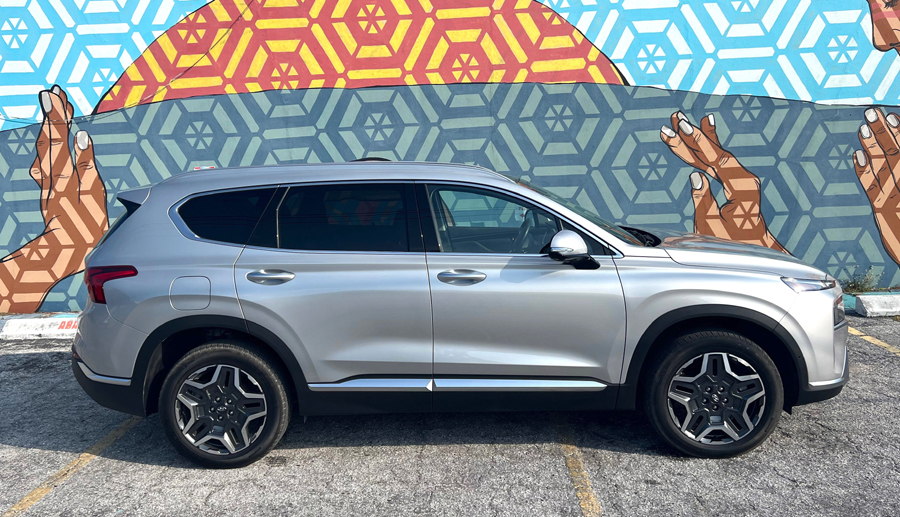 One solution to ease your fears is a plug-in hybrid, or PHEV. Here you can run on battery power for a decent number of miles, but when the juice runs out, you have a gas motor that kicks in.
And there's no shortage of PHEV offerings, everything from a Chrysler minivan, to a new-look Toyota Prius, to a Bentley Bentayga SUV, to a Ferrari SF90 supercar.
No, it's not the perfect solution. Batteries, plus an electric motor, plus a gas engine and a transmission, add up to a lot of weight to lug around. And there's all that added complexity; remember the beauty of pure electric is no hanging-out at the Jiffy Lube for an oil change 
But after a week and 500 miles behind the wheel of Hyundai's newest plug-in, the Santa Fe PHEV plug-in hybrid, I found it hard to fault the concept.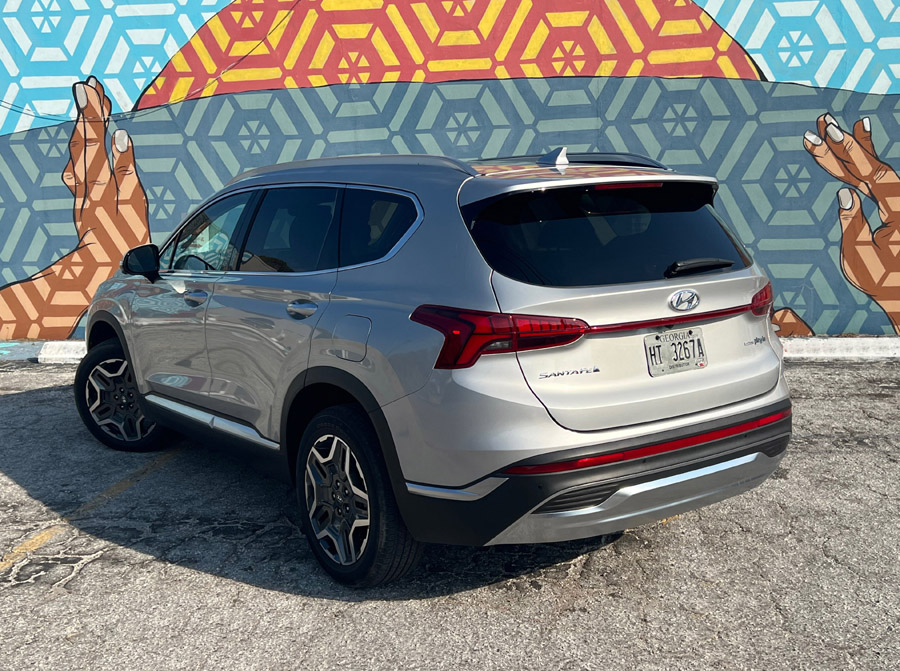 Here, the Santa Fe uses a gas-sipping 178-hp turbocharged four-cylinder range-extender engine and a 90-hp electric motor to produce a combined 261 horsepower with all-wheel drive. 
The appeal here is that with its 13.8 kWh lithium-ion polymer  battery fully charged, it'll happily run for 30 miles on electric-only power. Which, for most of us, is a day's-worth of errand-running, commuting to the office, picking-up and dropping of the kids with range to spare.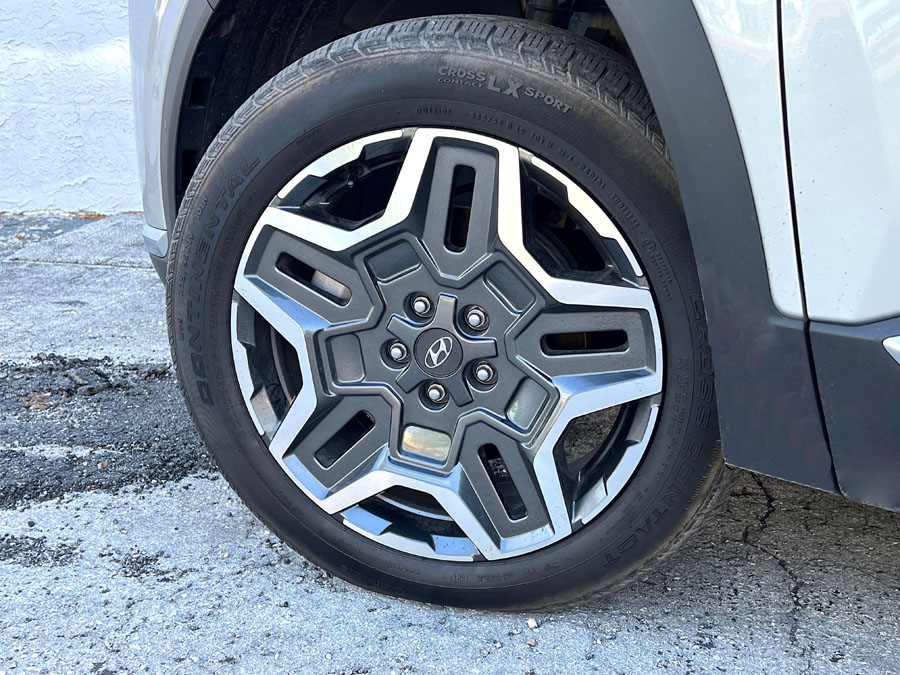 And with a Level 2 240-volt charger, like the one you can install at home, recharging takes just four hours. 
Once it's out of volts, the Santa Fe's super-fuel-efficient 1.6-liter gas engine kicks-in seamlessly and delivers around 33 to the gallon fuel economy. 
The other bonus is feisty performance when you combine gas and electric. So, if you're running around on pure electric, and feel the need for speed – either passing, freeway merging or quick getaways from the stop light – the gas motor joins the action to give extra oomph. 
No, you don't get that rock-out-of-a-catapult acceleration of a fully-electric car, like Hyundai's own, super-impressive Ioniq 5. But the Santa Fe PHEV still thinks it's Usain Bolt, zipping from standstill to 60mph in under seven seconds.  
My only criticism is that it's hard to stop the gas motor kicking-in at the slightest prod of the accelerator, so you rarely feel you're driving a true electric vehicle.
As for the Santa Fe itself, this strong-selling mid-size SUV got a full makeover back in 2021 to further heighten its appeal. No, the redesign didn't sharpen the lines to reflect the edgy style of the Ioniq 5. 
Apart from the new, wide-mouth, shiny-chrome grille and funky headlights, the styling is a little too milquetoast and generic, though perfectly agreeable. 
It's inside however, where the design really works. There's a huge amount of space, especially in the rear seats and trunk area which, with the back seats folded, boasts a cavernous 72 cubic feet load area.
And if you opt for the fancy Limited spec, you get lovely leather upholstery, heated and cooled front seats, a massive glass panoramic sunroof, and a thumping Harman Kardon sound system, plus a suite of cool safety systems. 
Two versions of the Santa Fe PHEV are on offer. Our flagship Limited stickers for $47,370. Or go for the SEL Convenience version at $42,110.
Don't feel the need for a plug-in hybrid? Hyundai offers a regular 34mpg Santa Fe Hybrid starting at $35,910. Or go for the fully-electric Ioniq 5 that starts at $41,450 before any tax credit from Uncle Sam. 
Hybrid, plug-in, or fully electric. Certainly no shortage of options here.