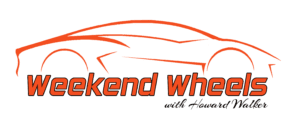 It's the bargain-basement, Blue Light Special of the automotive world.
Here's a Trivial Pursuit teaser for you. What was the average sales price of a new car in 2021? And I emphasize the word "average" here. If you said $47,000, go straight to the top of the class. 
According to the number-crunchers at Kelley Blue Book, that astonishing — well, to me at least — number, was up a jaw-dropping $6,200 from 2020.  
Even if you take out high-end trucks and loaded SUVs, the average price of a regular, non-luxury, bread-and-butter family sedan was $42,500. 
Which makes this new Subaru Legacy I've just spent a week driving the absolute bargain-basement, Blue Light Special of the automotive world. 
Take the basic, no-frills 2022 Legacy sedan. Yes, it's the base model, but it's priced from just $23,920 including destination. 
Step up to the flagship, fancy-pants, all Nappa leather and heated and ventilated seats Legacy Touring XT, and all you'll pay is $37,100. That's 10-grand under the national average.
Take one step down to the popular Legacy Limited XT, just like the one I've been driving, and while the list of standard equipment reads like War & Peace, its window sticker reads $35,370 all in.
Oh, and did I mention they even throw in a full tank of gas? 
No wonder then that Subaru has gained market share in the U.S. for nine consecutive years. And, according to the aforementioned Kelley Blue Book, it's been the most trusted brand for seven years straight. 
No, the Legacy won't make your heart soar, or fill you with pride when you pull up outside the Krispy Kreme.
What you have here is an automotive appliance, a Whirlpool on wheels, a rolling pair of comfy beige Mephisto sandals. Park it in the Walmart lot, and the chances of you finding it when you return are slim at best.
Seriously, Subaru designers couldn't have made this latest Legacy sedan any more bland and anonymous. Or maybe that was the intention. 
Truth is, not everyone wants an angry appliance. Even today's Camrys and Accords look like they were designed for the racetrack.  
The Legacy offers what most of us want in a mid-size sedan: safety, space, comfort, ease of driving, quality, dependability, reliability and equipment. Offering all-wheel drive as standard is the icing on the cake.
And the cherry-red Legacy Limited XT I've been piloting will get you from A to B in an easy, comfy, refined style.
There's a base 2.5-liter four-cylinder offering 182-horsepower, but trust me, you'll want the livelier, turbocharged version that packs a healthy 260-horsepower. 
Not that performance numbers are important here, but just for reference, the turbo XT will zip you from standstill to 60mph in a non-dawdling 6.1 seconds. Plus there's plenty of oomph to whisk you by slower traffic and safely join the freeway from the on-ramp.
Normally I'm not a fan of CVT (continuously variable) automatic transmissions. But the Legacy's is smoother and more responsive than most. Plus there are paddle shifters for DIY control.
And on the road, the Subie rides oh-so-smoothly, offers precise steering and low body roll for confident cornering. 
Fuel economy at 27mpg combined is nothing special. Nor is the automatic stop-start which shuts off the engine with a nasty shudder. 
It's inside, however, where the Legacy shines. Front seats are super-comfy and there's terrific kneeroom in the back. The trunk is as roomy as one of those PODS units. 
For years, Subaru has had the tagline "Love: It's what makes a Subaru a Subaru." If you're into value for money, you're going to love this Legacy.