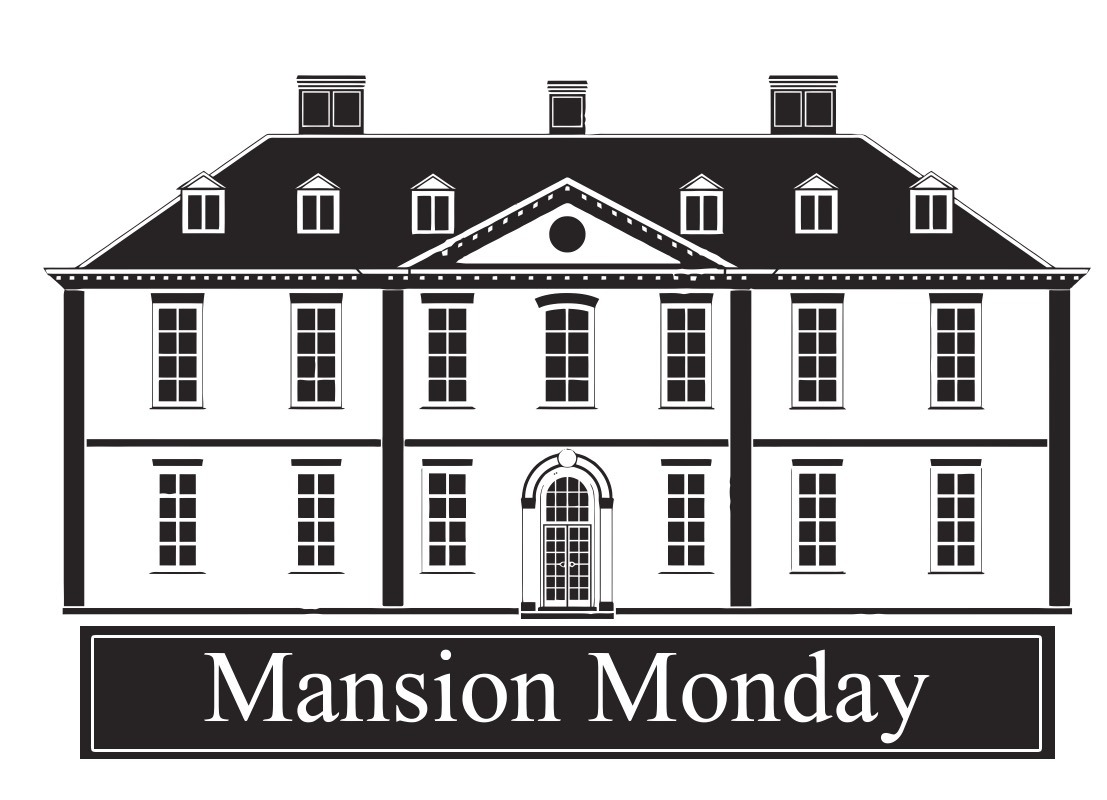 EDITOR'S NOTE: Mansion Monday most often looks at, well, mansions, but in this guest edition of the column, writer Cindy Cockburn and photographer Michael Dupre look at the art that may soon be housed at said mansions with this report on the artstravaganza that was Art Basel Miami Beach 2021.
The 2021 edition of Art Basel Miami Beach may be over, but the memories of the week-long South Florida getaway with thousands of serious art lovers from around the world lives on. What an over-the-top whirlwind week of galleries, parties and decadent displaysof wealth.
The Covid lockdowns from the past year seemed to have created a monster of a reason for artists and gallery owners to celebrate life in South Beach from December 1-5.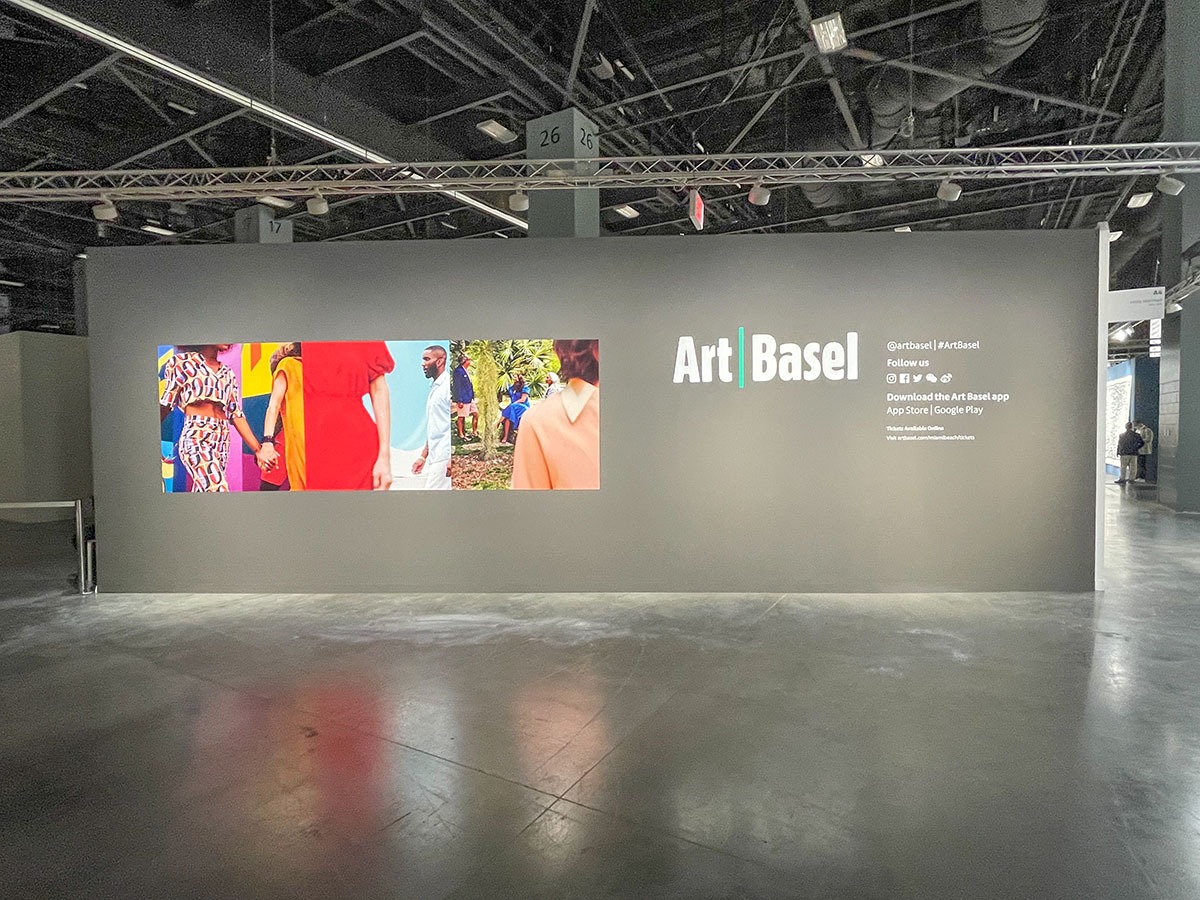 Art Basel's first in-person fair in the United States since 2019 was predicted to bring together 253 leading international galleries, presenting the highest quality of artworks across all media, from painting and sculpture to photography and digital works. After it was over, the fair reinforced its position as a singular cultural event in the Americas, attracting major collectors and institutions from 72 countries across the United States, Latin America, Europe, Africa, and beyond. The fair attracted an overall attendance of 60,000 throughout its VIP and public days.
Of course, you also had to explore the Miami Design District (a Louis Vuitton Foosball table showcased at the new men's store for $87,000) and Context Art Miami to meet and greet Sir Daniel Winn, the celebrated artist, curator and gallery owner (Winn Slavin Fine Art) who was visiting from Beverly Hills for the week.
South Beach was on fire. At Wednesday's VIP vernissage party (a private soiree held at the Miami Beach Convention Center the night before Art Basel opened to the public), we heard about the $20 million Picasso sale and the key piece by British graffiti artist Banksy — "Charlie Brown" — that sold for $4 million on opening day at Jay Rutland's Maddox Gallery booth. Their collection of other Banksy pieces, including "Tank with Leopard on Target" — plus artworks by David Yarrow and George Condo — drew big crowds. An 85-foot yacht hosted, according to a publicist, 35 billionaires for an estimated 100 million-euro party. I fell in love with the work of Joseph Yeager, represented by a London gallery.
The Ritz-Carlton rooms were said to be going for the bargain rate of $4,500 a night. Guests dining outside by their pool got to enjoy the Ocean Drive magazine party with 3,000 guests. On the day of the VIP preview on Tuesday, The W South Beach had one suite left for $6,218 per night, but if you brought a few of your art-loving friends, the rate was just $27,003 for a two-bedroom with an ocean view.
Art dealers reported a red-hot market. Gallery Hauser and Wirth said it had sold 18 artworks in the first few hours of the fair, ranging from a Roni Horn sculpture for $1.2 million to a $250,000 painting by Henry Taylor. Gallerist Helly Nahmad confirmed selling Pablo Picasso's "Mousquetaire et Femme a la Fleur," 1967, for just under $20 million to an undisclosed buyer on opening day. Environmental activist Leonardo DiCaprio expanded his carbon footprint by jetting from Miami to New York — and back — in just one day to co-host a charity event. On Tuesday, he was seen viewing high-end art and later partying into the night with his longtime friend, gallerist Nahmad. On Wednesday, the "Titanic" star hosted a benefit with Sean Penn at Soho Beach House, where tickets cost up to a rumored $25,000 per couple.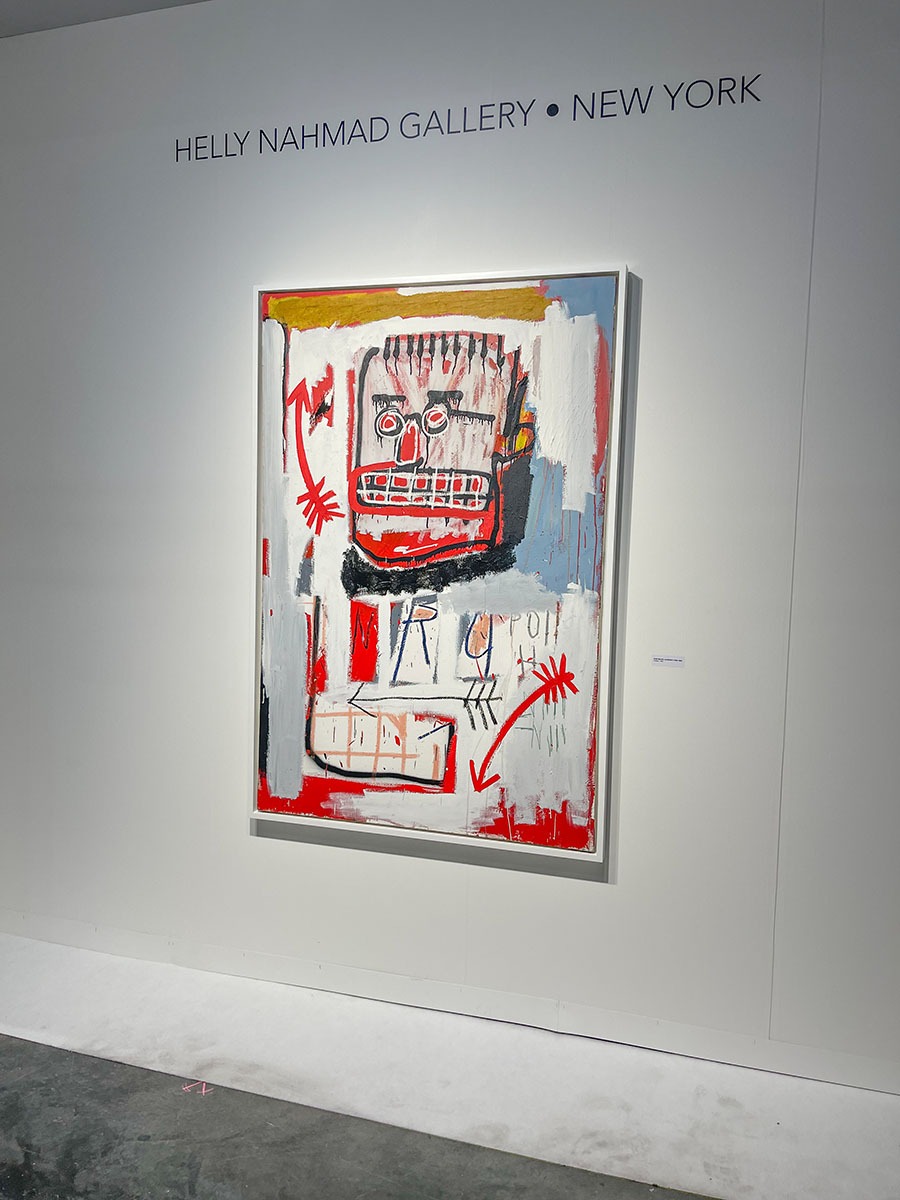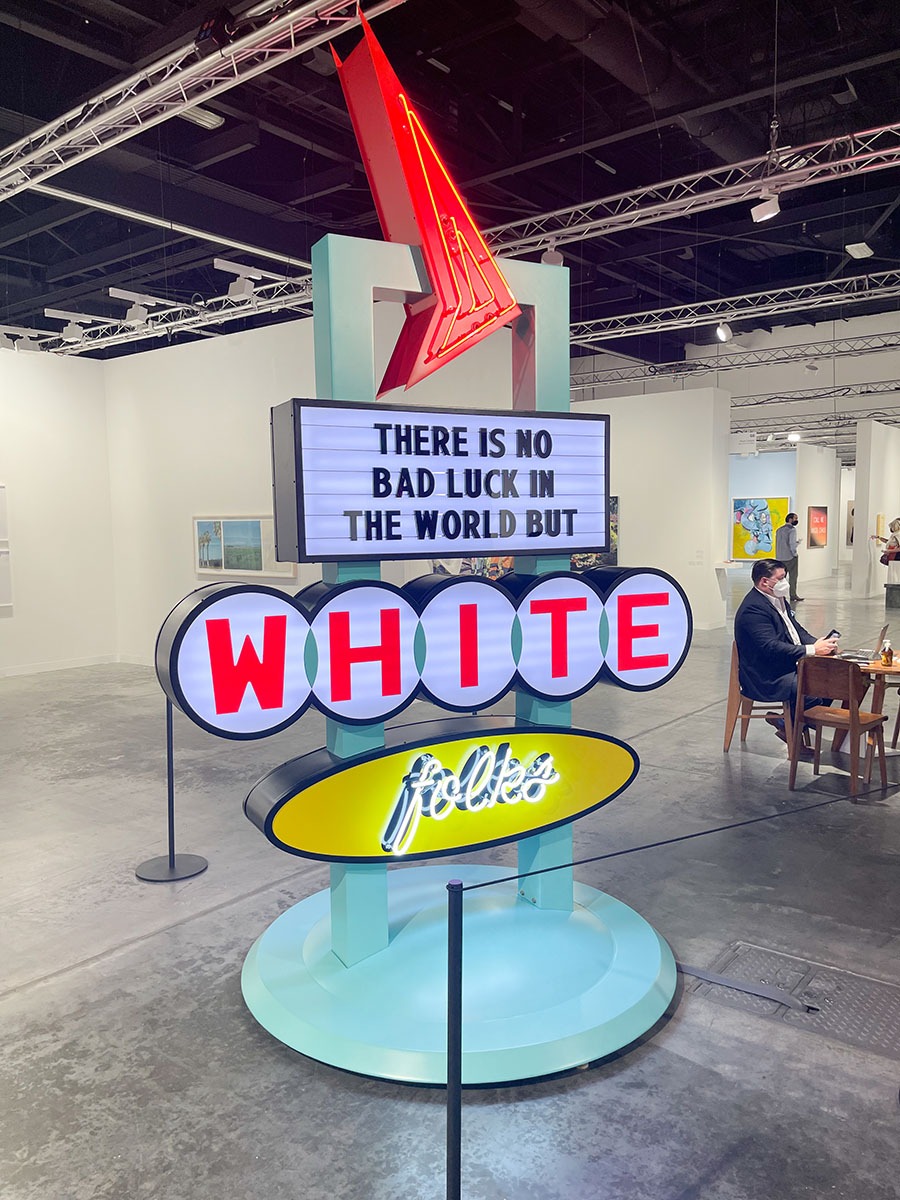 With masks up, we boarded a quick (less than 50-minute) morning American Airlines flight from Tampa to Miami. Our rooms at the Royal Palm South Beach on Collins weren't ready, so we wandered down Collins Avenue in and out of hotels and noticed the entire city embracing Art Basel with "free art" everywhere from outdoor murals to inside hotel lobbies. Music filled the days and nights. We found NYC/LA now local Tampa DJ Lauren Mayhew playing outside overlooking the beach at the Kimpton Surfcomber.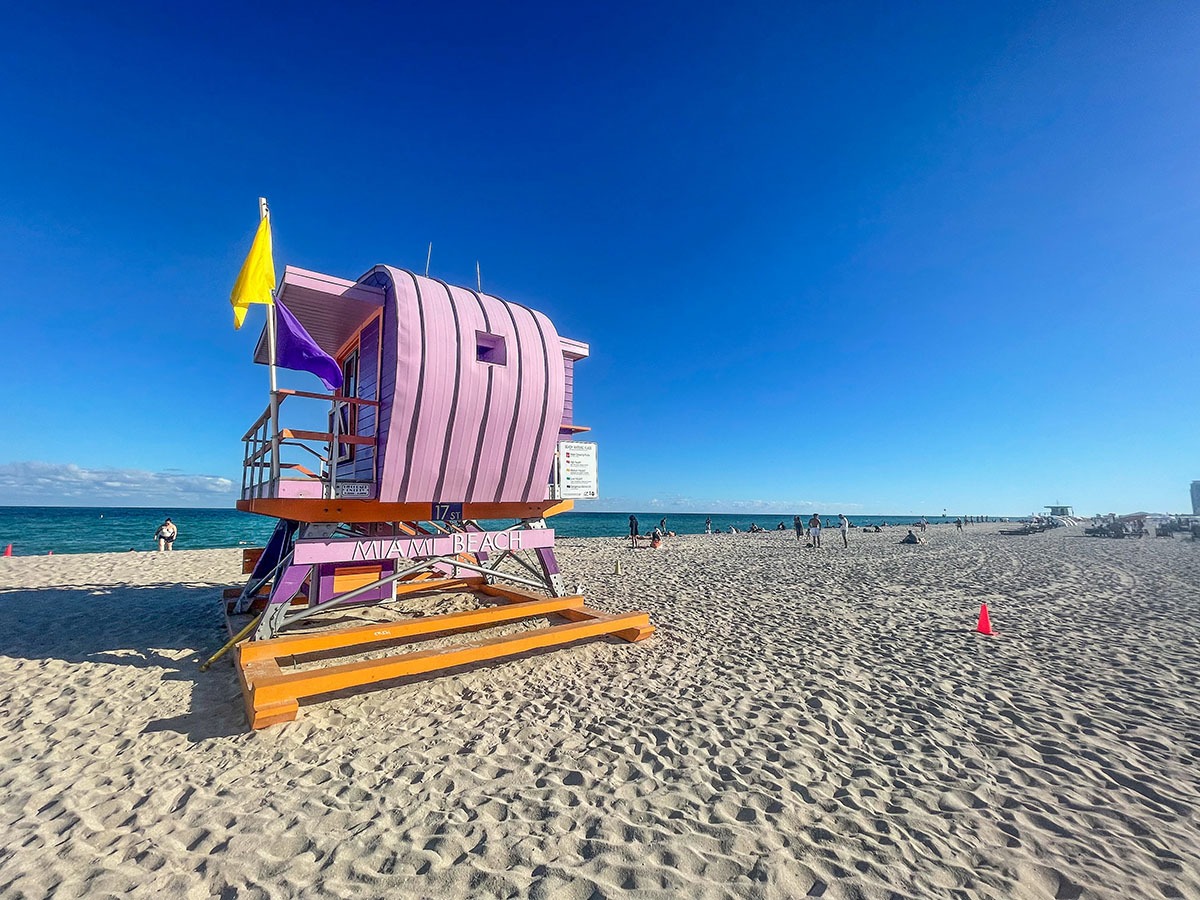 Some visitors were so grateful to get out of the cold into sizzling South Beach that they literally dropped their bags on the beach and ran off to the ocean before changing for the galleries and parties. (Never worry about what to wear in South Beach. Dress for the tropics or the fall. Wear your flip-flops, heels or cowboy boots. Or live in a bathing suit. We saw it all.) It was shocking to see a bright red Saint Laurent art installation along the Beach Walk showcasing an artist's intepretation of the New York Times. On the beach. You had to be there.
Dining where the elite meet required making reservations weeks in advance. Myles Chefetz is the owner of the steakhouse and celebrity dining hot spot Prime 112, and was extremely busy hosting the art collectors, billionaires and celebrities all having dinner at the same time. We loved the energy, surrounded by extremely happy diners. Inside and outside dining — IF you can get a rez.
Art Basel reviews raved about the collision of influence, celebrity, and money not seen in Florida since before the pandemic. James Murdoch, Kanye West, Kim Kardashian West, Lenny Kravitz were seen participating and exploring art amidst the frenzied Art Basel scene.
DiCaprio, French Montana and Venus and Serena Williams were among those seen at the exclusive private party at billionaire investor Wayne Boich's Miami waterfront mansion. Bernard Arnault, third richest person in the world (net worth of US $200 billion), caught up with fellow billionaire and recently named Barbadian national hero Rihanna, and curator Hans Ulrich Obrist chatted with Snap founder Evan Spiegel, who is 31 years old and worth more than $9 billion.
But the pandemic was still (and rightly) on everyone's minds. Art Basel implemented comprehensive measures to create a safe fair environment, including a mandatory mask policy inside the venue. In addition, a timed entry system was put in place to control occupancy inside the halls.
And we had to show our vaccination cards to be admitted.