X is for Xtreme Sports: 3 Top Spots for Skaters, Skydivers and Savages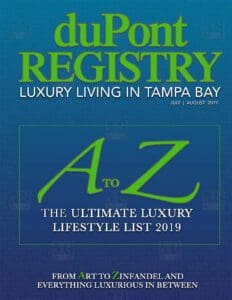 A to Z: The Ultimate Luxury Lifestyles List is duPont Registry Tampa Bay's annual compendium of the best our region has to offer. Each year we choose a different set of categories and then select businesses that are top-of-the-line in each category. This year: Art to Zinfandel (and everything luxurious in between).
Jogging? Meh. Softball? Nah. Golf? Yawn. If you share these sentiments, chances are you're the kind of athlete who wants exercise with an extra jolt. Little Everglades Ranch, a 2,050-acre working ranch located just north of Dade City, hosts all kinds of rough-and-tumble action, including obstacle-course races with names like Rugged Maniac and Savage Blitz. If you like your adventures to take place on two wheels and a board, head to Skatepark of Tampa, the skateboarding venue just east of Ybor City. SPoT is known internationally for competitions like the Tampa Am (now in its 26th year), but it also holds regular clinics and meetups for people of all ages whose idea of fun is a 360-degree flip trick in mid-air. And if you want to get really airborne, there's a plane you can jump out of at Sky Dive City in Zephyrhills. Start with a tandem dive from about 5,000 feet up and maybe you'll eventually graduate to night jumps and even wingsuit school.
Next Post