So much to do, so little weekend: a Rainbow at the Mahaffey, a Nightmare on Franklin Street, murals all over and jazz all weekend, burgers, LEGOs, light opera, outdoor pops, marine science and a bizarre bazaar. Get out there!
1. Clearwater Jazz Holiday
The venerable music festival celebrates its 40th(!) birthday this weekend, and while the "jazz" in the title might seem a bit of a misnomer with acts like Boyz II Men (Thurs., 8:30 p.m.) and Chicago (Fri, 9:15) on the docket, who cares when the fest brings in names like bluegrass/pop crossover artist Alison Krauss (Sun., 8:30)? Plus, there are still all kinds of great jazz and jazz-inflected acts, from local lights like La Lucha (Sat, 5:15) to Nawlins favorite Trombone Shorty (Thurs., 9:30). And though the fest is not free anymore, the price (as low as $35 for a two-day package) ain't bad for the amount of music you're getting. Thurs.-Sun. 10/17-20, Coachman Park, Clearwater, clearwaterjazz.com.
2. SHINE & BURN!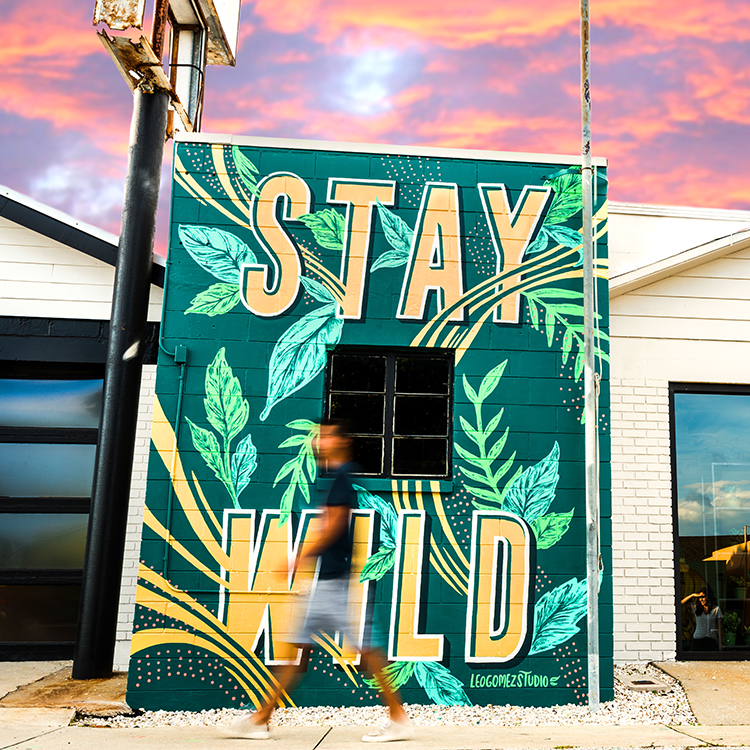 The SHINE Festival, which has turned St. Pete's walls into an outdoor art museum, returns for its fifth year, offering the chance to see artists from all over the world working on new murals while reminding us of the ones we've already grown to love. Plus, this year the Morean Arts Center joins in the fun with a street party, BURN, featuring a variety of attractions (including an exclusive bash at the Chihuly and glassblowing in the dark) plus an invitation to see its show featuring the pioneering local muralist BASK. SHINE, 10/18-26, shinemuralfest.com. BURN Street Party, Sat. 10/19, 7-10 p.m., tickets at moreantartscenter.org.
3. Randy Rainbow Live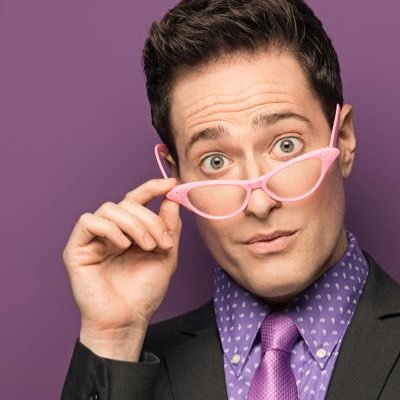 The Emmy-nominated political satirist's YouTube takedowns of Trump and company are so hysterically spot-on that even the prez himself probably giggles at them a little in spite of himself. His wide-eyed innocent/sarcastic "interviews," spliced with his inspired parodies of pop hits like the Jonas Brothers' "Sucker," are proof that laughter is still the best medicine (even, or especially, when it comes to politics). Sat. 10/19, 7 p.m., Duke Energy Center for the Arts/Mahaffey Theater, St. Petersburg, themahaffey.com.
4. The Merry Widow at St Pete Opera
 A glamorous widow, a scheming ambassador, a dashing count, all set to the lilting music of Franz Lehár — plus a comic turn by the irrepressible Matthew McGee? Sounds like a party not to be missed. In English with projected text above the stage. St. Petersburg Opera, 10/18, 10/20 & 10/22, Palladium Theater, stpeteopera.org.
5. "Brick History" & "A Night at the Museum" at Tampa Bay History Center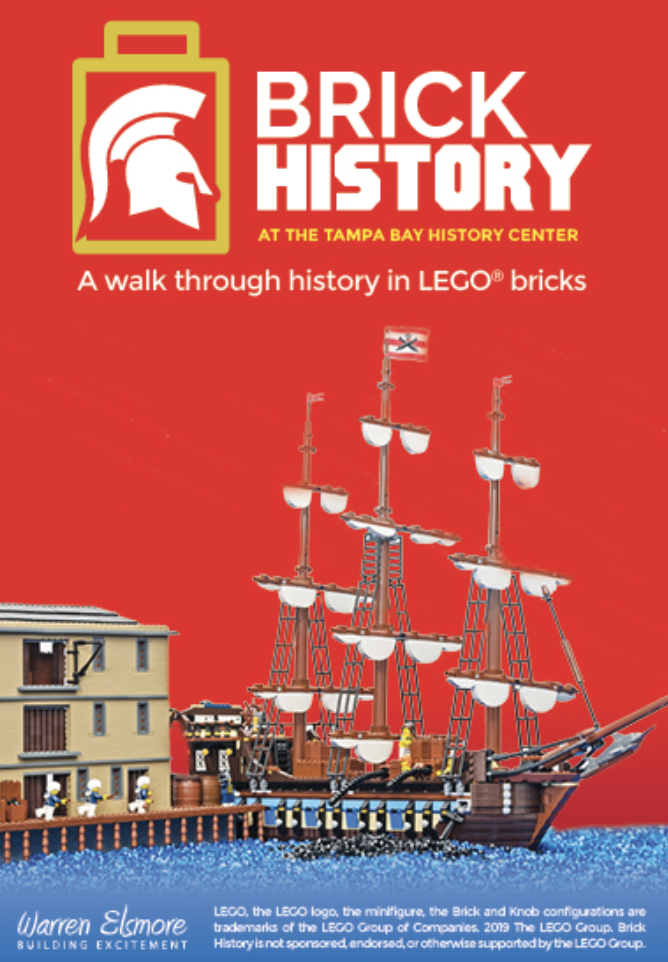 It's the history of the world as told through LEGOs®! The History Center's new exhibition, opening Saturday, uses the medium of every kid's favorite plastic bricks to recreate 28 crucial moments in the realms of art, conflict, equality, exploration and transport. If you want to see the show this weekend, Saturday's probably a better choice than Sunday, when little trick-or-treaters will be invading the premises for the "Night at the Museum" event, during which pirates, explorers and Star Wars characters will be coming to life and handing out candy. "Brick History," 10/19 through 2/16/20. "A Night at the Museum," Sun. 10/20, 2-3:30 p.m. and 4:30-6 p.m. (tickets online). 801 Old Water St., Tampa Channel District, TampaBayHistoryCenter.org.
6) Tampa Bay Burger Week
Ten days of burger specials $10 and under (plus Jameson Irish Whiskey drink deals)  at a slew of great restaurants, from burger-centric spots like BurgerMonger and BurgerFi to fine-dining destinations like Haven and Roux. Check out the videos at the site; Birch & Vine's Surf & Turf burger is a guaranteed mouth-waterer.  10/17-27, tampabayburgerweek.com.
7. Free Pops in the Park
These concerts may be affected by the weather, so check the Florida Orchestra Facebook page for updates. But if all is balmy, expect to hear film scores, Broadway hits and symphonic favorites conducted by Daniel Black under the stars, and bring plenty of canned goods for Tampa Bay Harvest. Sat. 10/19, 7 p.m., Vinoy Park, St. Petersburg; Sun. 10/20, 7 p.m., River Tower Park, 401 E. Bird St., Tampa. floridaorchestra.org.
8. Nightmare on Franklin Street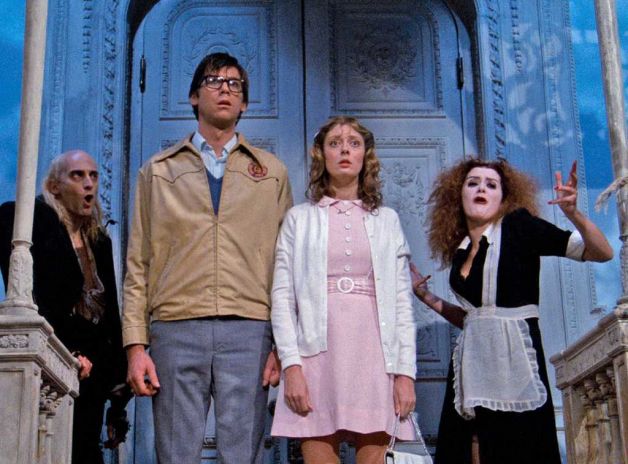 Tampa Theatre's annual frightfest looks like it'll be more frightfully entertaining than ever, kicking off with Last Podcast on the Left Live on Friday, Rocky Horror Picture Show on Saturday with none other than Brad (Barry Bostwick) appearing in person, followed in coming days by such classic suspense flicks as Psycho, Peeping Tom and Us along with a few that are just classically terrible (Troll 2). Tampa Theatre, 711 Franklin St., Tampa, full schedule at tampatheatre.org.
9. Marine Quest 2019
The annual open house of the Fish and Wildlife Research Institute invites visitors of all ages to tour the labs, get in touch with marine critters and learn the ancient Japanese art of "gyotaku," or fish printing. Sat. 10/19, 10 a.m.-4 p.m., 100 Eighth Ave. SE, St. Petersburg. Parking at SouthCore Parking Garage, 101 1st Ave. S. myfwc.com.
10. Hauntizaar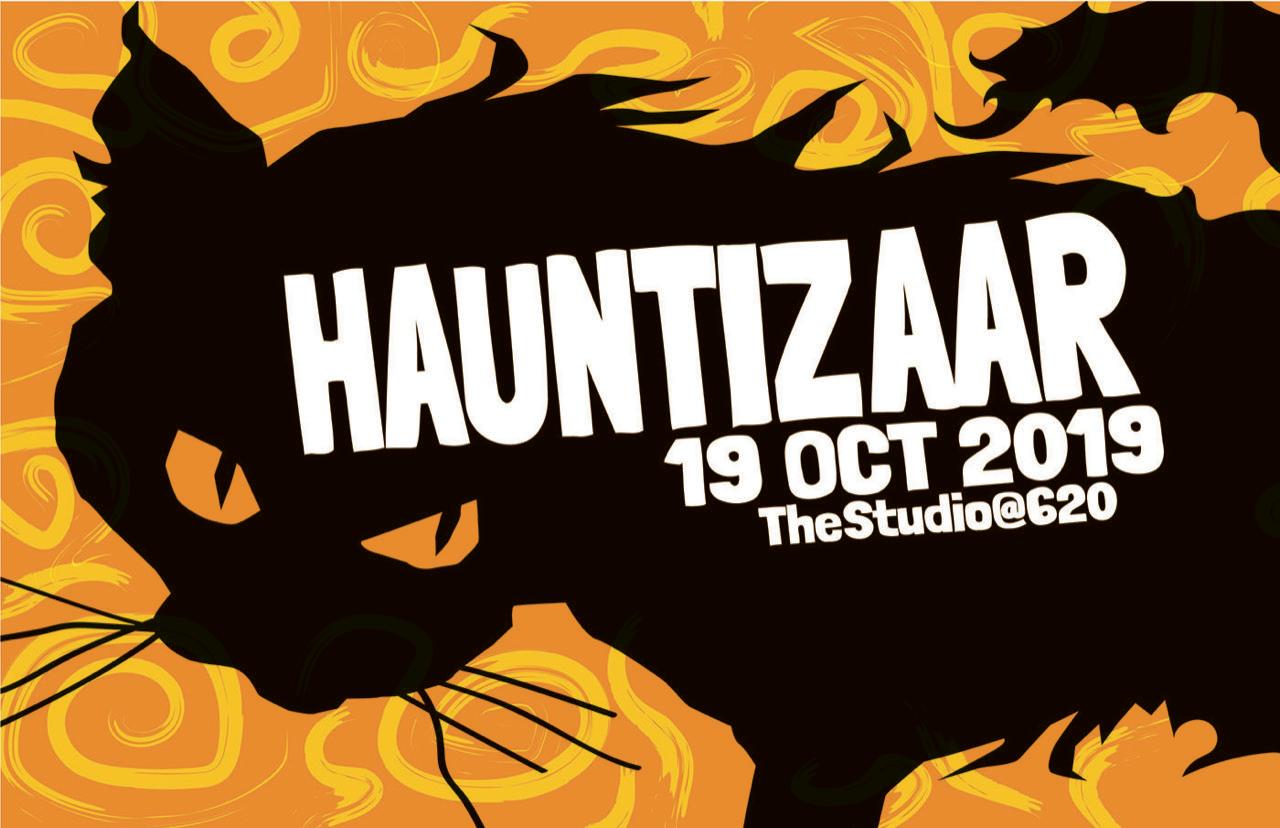 Expect scares with flair at St. Pete Craft Heroes' one-day-only showcase of 24 local artists with a taste for the macabre.  Sat. 10/20, Studio@620, 11 a.m.-5 p.m., studio620.org.