Time becomes elastic at the home of poet Peter Meinke and his artist wife Jeanne. Moments pass differently, stretched in the soft light under oaks and azaleas in St. Pete's Driftwood neighborhood.
Cozy nooks within their bungalow invite lingering with the written word. Peter has his "good reading-the-paper spot," and a tall shelf dedicated completely to poetry books, and a second-floor reading balcony that overlooks flourishing trees. Birdsong drifts through the windows and brews a tranquil, Floridian type of magic into this quintessential writer's residence.
The couple moved into the house in 1970, a few years after coming to Florida from St. Paul, MN, where Peter received his PhD from the University of Minnesota in 1965. Prior to that, he'd been drafted and served in the Army, but kept writing poems on the sly, reading Milton, Chaucer, Byron and Wordsworth.
Expecting to become a sportswriter for the newspapers, Peter initially studied journalism after leaving military service, all the while tacitly aspiring to poetics.
"How do you become a poet?" he mused with a chuckle. "I'm still learning. I was not an early bloomer."
It's a humble statement from St. Petersburg's former Poet Laureate, who was named Florida's Poet Laureate by former Governor Rick Scott in June 2015. Peter, 86, has published 18 books of poems and short stories, and his work has appeared in magazines such as The New Yorker and Atlantic Monthly. His book The Piano Tuner won the 1986 Flannery O'Connor Award for Short Fiction, and he has received two NEA Fellowships for poetry, among other awards.
It was former Eckerd College theater director Jim Carlson who originally enticed Peter and Jeanne down to the 'Burg. Rolling into town on US-19 with four young kids in a stifling-hot VW van, they cast a dubious eye on St. Pete's used car lots and green benches, but quickly found their stride. Peter was hired as a professor at Eckerd (then known as Florida Presbyterian College), and within a few years Jeanne discovered the Driftwood home for $14,000.
At the time, Eckerd graded only on a pass-fail system, and offered robust international travel opportunities for faculty and students. It was a perfect fit.
"All these schools were growing," Peter said. "We could see the town getting younger and younger."
The college became the epicenter of their cultural life. Carlson produced experimental plays by Ionesco and Brecht. Peter and Jeanne hung out at the Chattaway and made friends with Richard Mathews, who founded an independent revolutionary press called Conglomerati, gluing books together in his downtown garage. The couple published their first of many collaborations in 1974, a collection of Peter's poetry and Jeanne's evocative drawings titled Lines from Neuchâtel. (Mathews is now a University of Tampa professor and works as the couple's editor.)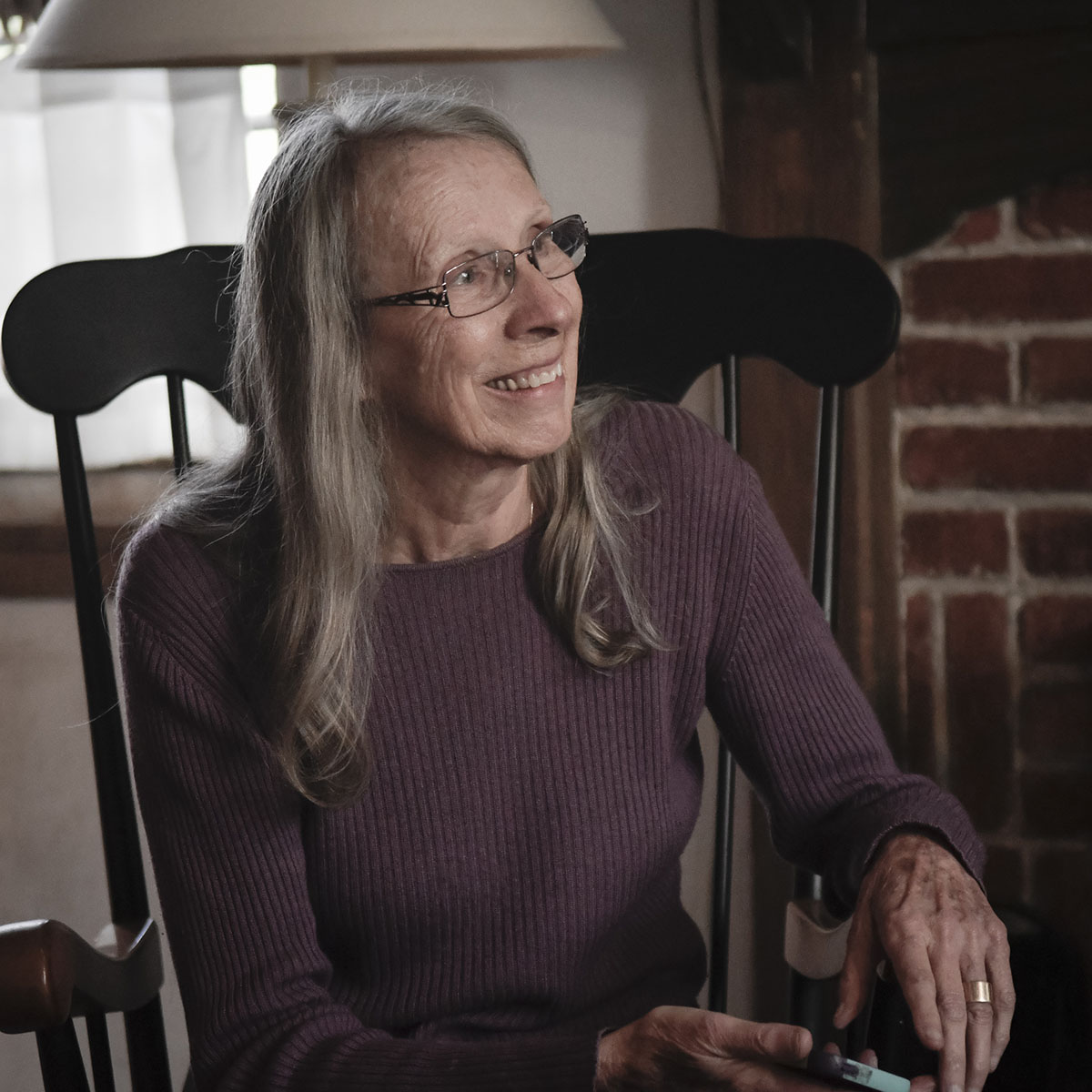 During the 1970s, art galleries and LGBT-friendly spaces were cropping up in Gulfport, where Peter and Jeanne would mingle with students and friends like feminist Peg Rigg and artist Bob Hodgell — usually stopping at Ted Peter's for a snack on the way home.
Traveling under the Eckerd umbrella, they chaperoned groups of students overseas, driving through Italy, Germany, France, and Switzerland. Peter wound up teaching for 27 years, directing the EC Writing Workshop and later serving with Eckerd faculty on the Writers in Paradise Conference.
Back home, he was helping bring influential writers like William Meredith and Billy Collins to the area for workshops and readings, bolstered by the efforts of literary critic Robert Detweiler. He and Jeanne dined with James Michener at their Driftwood home when Michener came to Eckerd as a writer in residence.
Peter read his poetry at backyard salons hosted by exhibition designer Dave Ellis and his wife Astrid at their home on Beach Drive in the Old Southeast — also frequented by noted photographer Herb Snitzer and painter Carol Dameron (profiled in an earlier "Where Are They Now?" installment).
"The ideas just spilled out," Peter said. "All of a sudden, it seemed this was a much more interesting town. There was just so much doing. There was always something cooking that brought writers and artists here."
They track the city's gradual evolution alongside their own creative growth. Peter notes the arrival of Bob Devin Jones and the opening of The Studio@620 in 2005 as a major turning point for the 'Burg's cultural scene: "That was an event that showed this town was ready."
At age 60, Peter took early retirement from Eckerd to do more writing, and soon found himself traveling extensively for residencies at universities like Emory, UNC-Greensboro, George Washington University, and the University of Hawaii. He also began writing an award-winning column for the Tampa Bay alternative newsweekly Creative Loafing; the columns have been collected in (so far) two volumes published by the University of Tampa Press.
He approached the mantle of Poet Laureate as "a Johnny Appleseed kind of position," presenting readings throughout Florida at schools, churches, libraries and clubs. But performing on the road takes its toll in time, funds (the role is unsalaried) and energy.
"It's a good thing to have done, and I think every state should have [a Poet Laureate]," Peter said. "But in my own life, I think I've written less because of the travel. Ambassador duties got in the way."
New candidates are now being reviewed, and Peter will soon pass the torch, enabling him to slow down and return to his writer's chair at home, where notebooks crammed full of ideas await his focused attention.
"I'm looking forward to writing more," he said. "People can write poetry in all different ways, but I'm a slow writer and I like to sit and think. I've got some lines and I try them lots of ways. I do a lot of rewriting — it's the opposite of performance poetry. I'm more efficient in quieter scenes."
A dRTB series: How Did We Get Here? Photographer Tom Kramer and writer Mitzi Gordon have been charting the Bay area's creative renaissance by meeting with transformative and inspiring arts leaders. Their stories share perspective on how the region shifted from sleepy suburbs to thriving cultural hub in just a few decades.