Now in its 20th year, the St. Petersburg Second Saturday ArtWalk phenomenon just keeps growing. Originally begun by the Downtown Arts Association to promote galleries along Central Avenue, the single street art hop has evolved into a trip through five distinct districts toggled together by trolley services offering visitors access to more than 40 studios and galleries.
Artists and galleries drove the collaboration, says John Collins, executive director of the St. Petersburg Arts Alliance. In 2012, galleries banded together to provide trolley rides to the Warehouse District. Shortly thereafter, the Arts Alliance began working with district leaders, found trolley funding, and hired a social media guru.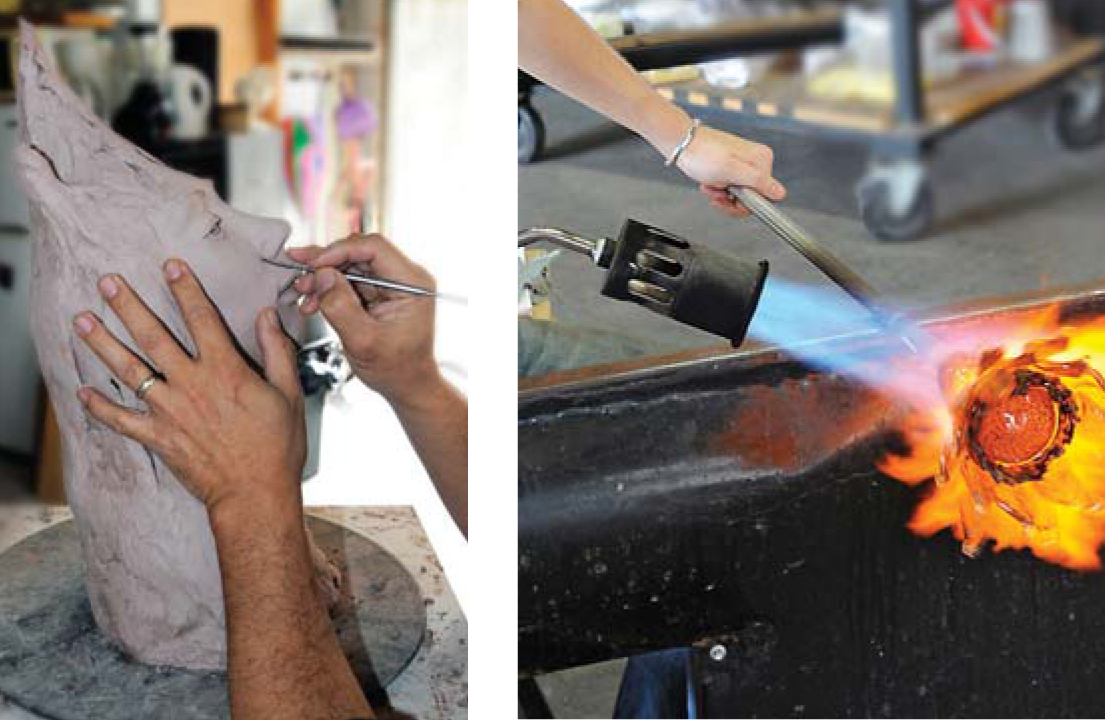 As Collins puts it "creativity just needs organization to succeed." Today, ArtWalk attracts more than 1,000 visitors each month to the Waterfront Arts District, Central Arts District, EDGE District, Grand Central District, and the Warehouse Arts District. These unique communities shelter enough work for visitors to traverse a new area each month. "You could easily spend three or four hours in one district," he explains.
The enthusiasm keeps growing because each Saturday's "opening night," Collins says. For example many, such as ARTicles Leslie Curran Gallery always premiers a new artist; Duncan McClellan glass studio features nationally recognized glass artists for weekend-long discussions and demonstrations; MESU360, Creative Clay, and others host live music.
There is something for every taste and style from African American inspired pieces to contemporary glass, photography, and paintings, to New York Style graffiti and South American crafts. Indeed, the communities are becoming renown for their sheer concentration of genres. It can be argued that within the Southeastern United States, St. Petersburg houses the largest collection of clay artists and – with four working glass studios and eight galleries downtown – also touts the region's greatest selection of glass.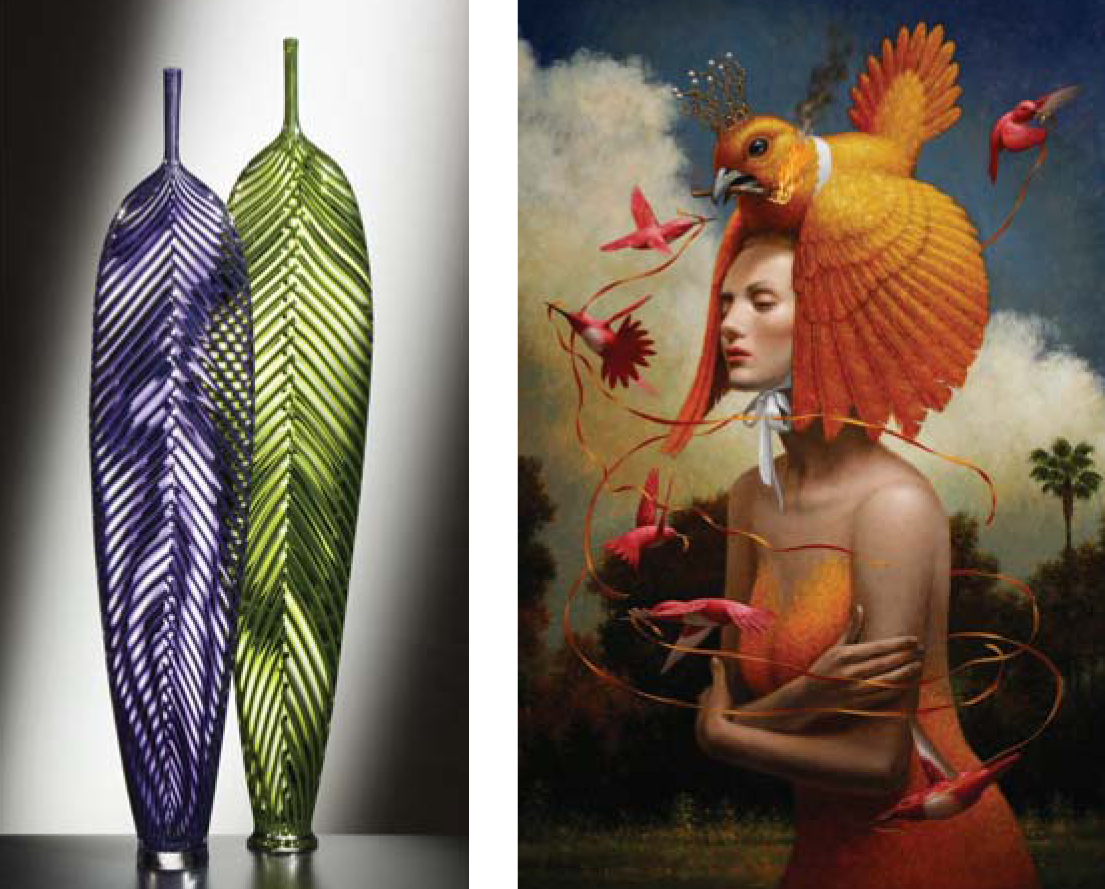 It is a community thriving: The ArtsXchange project is converting six warehouse buildings into live/work studios, classrooms, and commercial. ARTicles opened a second location strictly dedicated to exhibitions, Duncan McClellan Gallery now includes a sculpture garden, Ocean Blue Gallery's owners emigrated from Sarasota; Raw Studios ArtWalk "wing it" sessions attract local musicians who belt out impromptu tunes in the outside patio.
Despite the bohemian atmosphere, there are strict guidelines for entry to the walk. An artist's work must be in a studio art gallery or part of a coop; street tents are not allowed.
The greatest benefit of ArtWalk, says gallery owner Duncan McClellan, is it attracts enthusiasts to mediums usually reserved for the rarefied collector. In the case of glass art, by watching live demonstrations his guests discover that they too, want glass in their lives. A change of heart that frequently leads to commissioned work for their homes – accessible, story-driven, and personal – the very definition of art.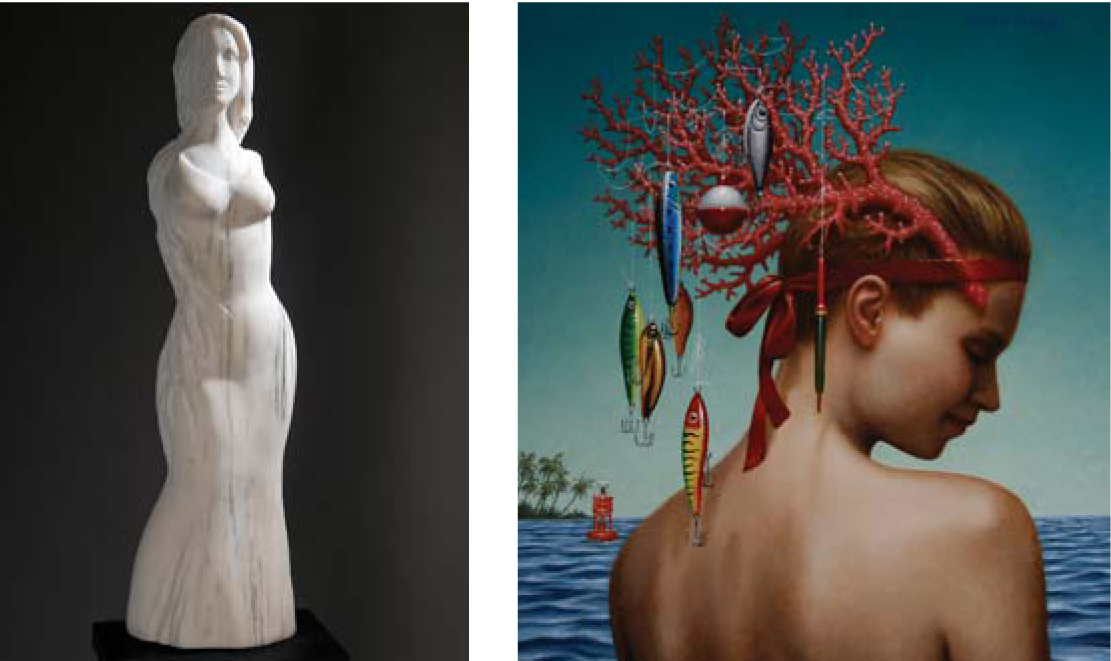 Photos from Top To Bottom, Left to Right
Photo: John Collins, St. Petersburg Arts Alliance
Photo: John Collins | Artist: Charlie Parker of Charlie Parker Pottery
Photo: John Collins, Glass Blowing, Mariel Bass at DMG Glass
Photo: Russell Janson | Artist: Dante Marioni, blown glass caned sculpture
Photo: ARTicles Leslie Curran Gallery | Artist: Steven Kenny, The Ribbons
Photo: John Dale | Artist: Jane Jaskevich, Maria – a Sylacauga marble sculpture
Photo: ARTicles Leslie Curran Gallery | Artist: Steven Kenny, The Lure
For more information go to https://stpeteartsalliance.org