Sip And Cook With These Tampa Craft Beers
From pilsners to ales, tipple or cook with these Tampacentric beers. Cooking with beer can add an, earthy flavor to soups or stews and a sweet or nutty taste to desserts.
Angry Chair Brewing: They believe everyone has an angry chair and the good thing about it is that you can get away from it, grab a beer and celebrate! Angry Chair focuses mostly on hoppy pale ales, Berliner weisses, low ABV saison, and other easy-drinkers. 6401 N. Florida Ave.
Cigar City Brewery: Award-winning brewer known for Jai Alai and Hunahpu's Imperial Stout, CC was founded in 2009 by Joey Redner with the goal of creating quality beer that is inspired by the flavors and history of the Tampa region. Take a tour and a taste, enjoy cigars and other festivities. 3924 W. Spruce St.
Coppertail Brewing Co.: With a full-service bar, 20 taps and a wine list, you can dine (Stein and Vine Restaurant) and take a brewhouse tour. 2601 East 2nd Ave.
More Great Tasting Beers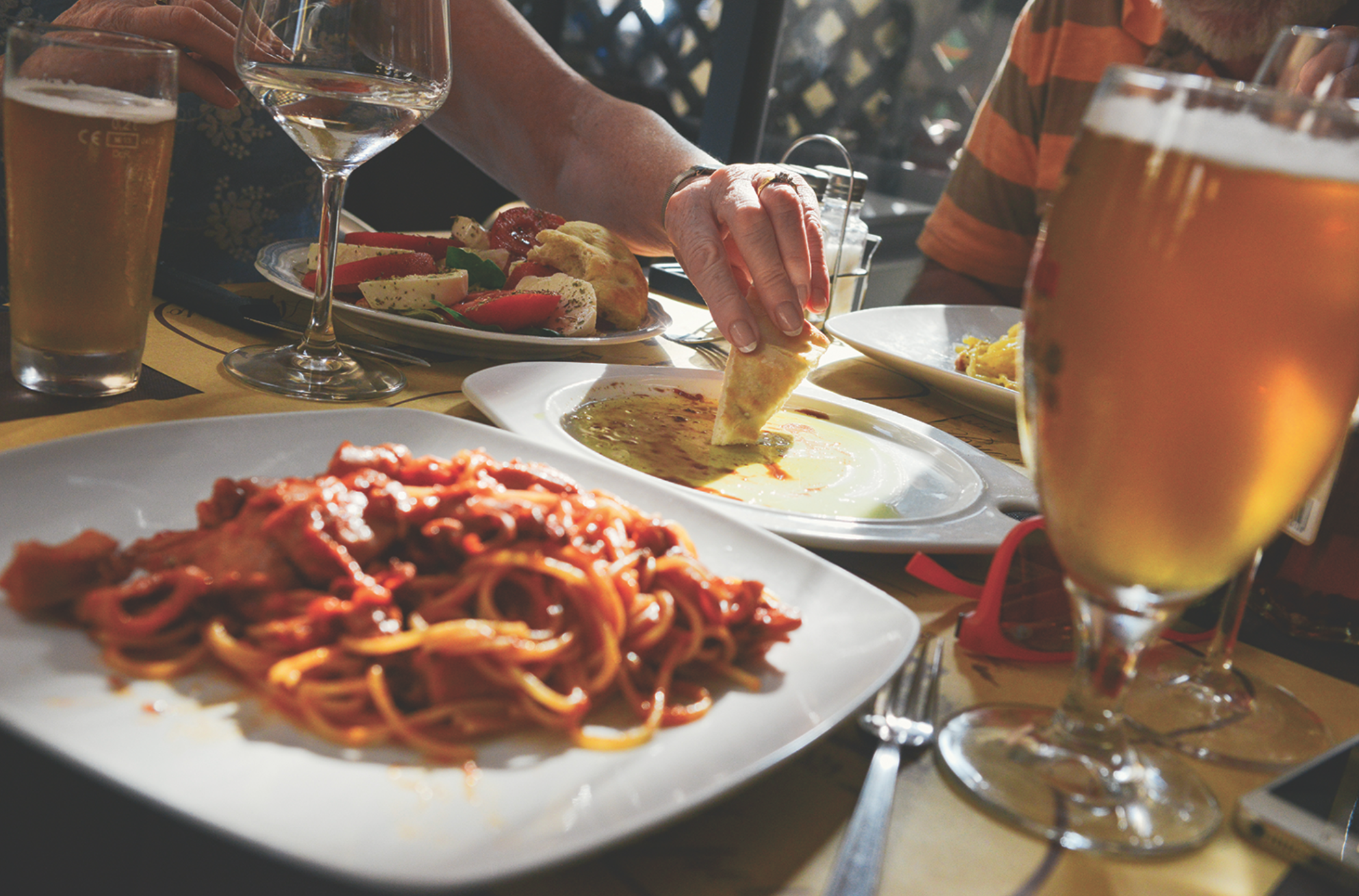 Brew Bus Brewing: This brewery sells delicious Brew Bus and Florida Avenue Brewing Company beers to the Seminole Heights neighborhood and beyond. You may have also found them in your favorite grocery stores. "Easy, great tasting beers meant to be consumed while boating, golfing, playing beach games or relaxing under a beach umbrella with good friends" is how they describe their beers. 4101 N. Florida Ave.
Garagiste Meadery: Yes, obviously they serve mead. Duh. But did you know they are the largest publicly funded Meadery in history? Well, so far. 1506 N. Florida Ave.
Hidden Springs Ale Works: With more than 15 beers brewed on site, this local brewery offers pints for every palate. 1631 N. Franklin St.
Rock Brothers Brewing: Rock Brothers unites craft beer and music to support great artists, great beers and even greater fans in Ybor City. 1510 E. 8th Ave.
Six Ten Brewing: Six Ten serves up hand-crafted lagers and ales from their tasting room which is also pet-friendly! They have 8 core beers and about 5 seasonal beers on tap. 7052 Benjamin Rd.
Tampa Bay Brewing Company: With 8 beers available year round, the fun is tasting the seasonal experimental releases. Spacious brickwalled brewpub and outdoor seating make it a fun day. 1600 E 8th Ave, Ybor and 13937 Monroes Business Park, Westchase
Tampa Beer Works: Pouring some of Tampa's juiciest IPAs, smoothest stouts, and refreshing Florida Weiss, there are 15 beers
on tap to tipple. 333 N. Falkenburg Rd #407
Newest Brewery With 12 Craft Beers
Zydeco Brew Werks: Despite being the youngest brewery in Tampa, Zydeco still knows what beers are made of with 12 craft beers on tap currently, served up with Cajun cuisine. 1902 E. 7th Ave.
Find more Culinary Masters editorials and local Craft Beers.