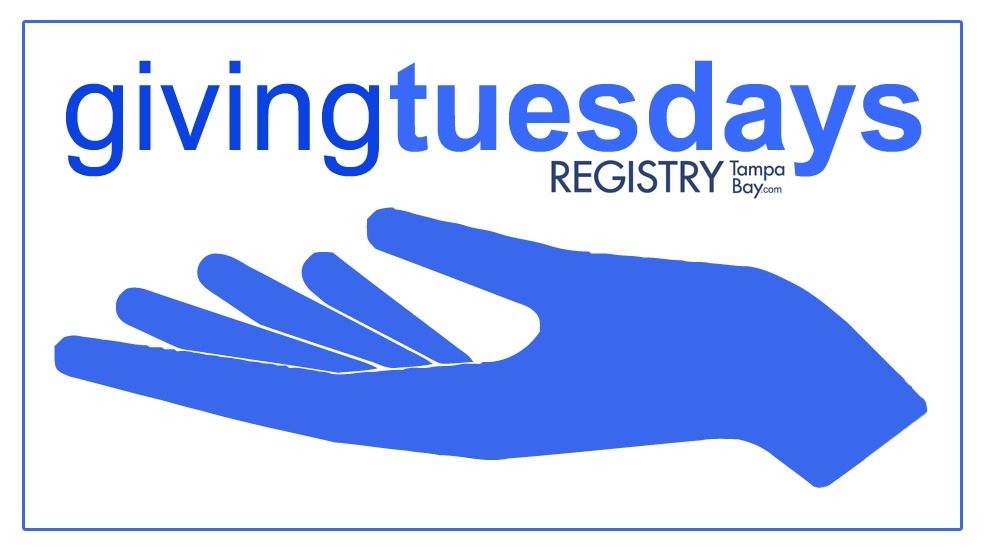 Until I joined the REGISTRY family in 2018, I wasn't aware of Cars & Coffee, the auto magazine's monthly meetup for car guys and gals at which they get to show off their collectible vehicles or gawk at the industry's latest models. But the first time I attended, when the event was held at the Peter O. Knight Airport on Davis Islands, I was hooked.
So. Many. Cool. Cars.
Seriously, the variety and the numbers were amazing. And last year, when C&C moved to Armature Works for the first time, the sight was even more eye-popping — not least because of the ideal setting on the Tampa Riverwalk.
On Saturday morning, Nov. 20, Cars & Coffee is back at Armature Works. Hundreds of Tampa Bay's greatest collector cars, hot rods, imports, and exotics will be on display, and local dealers and automotive vendors will show off their latest vehicles. The Buddy Brew truck will be on hand to take care of the coffee part. The event is free and open to the public.
And there's an additional reason to go to this edition of Cars & Coffee: It's a chance to help needy children have happier holidays.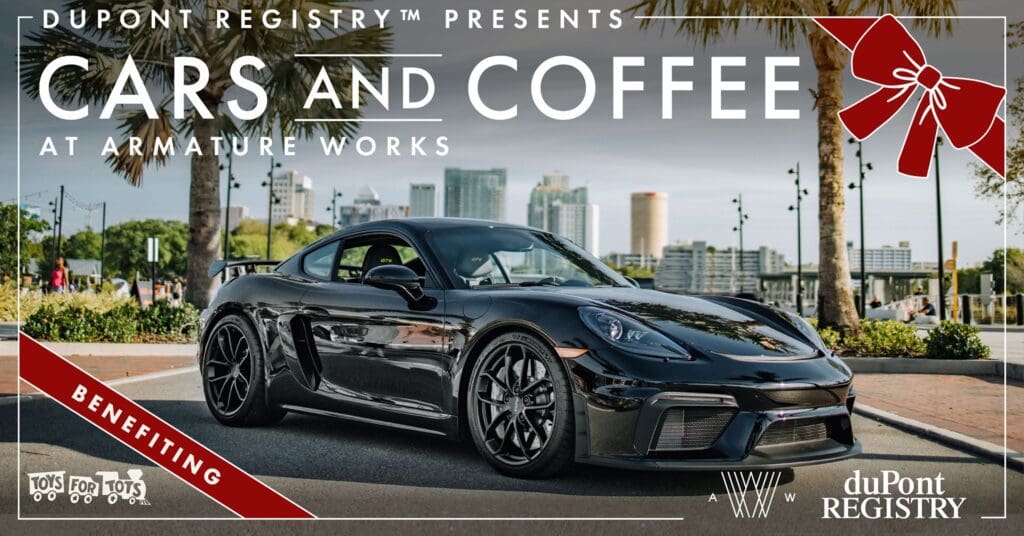 As in years past, duPont REGISTRY is partnering with the Marine Toys for Tots Program. C&C attendees are invited to bring unwrapped gifts for children, including toys, bicycles and other appropriate items, to be collected by Toys for Tots to benefit vulnerable youngsters in Hillsborough County. 
A stroll on the river, temps in the 70s, a plethora of amazing autos to gaze at, and an opportunity to show your generosity. What a great way to spend a Saturday morning!
duPont REGISTRY presents Cars & Coffee at Armature Works: Sat., Nov. 20, 8-11 a.m., 1910 N. Ola Ave., Tampa.
A note about Toys for Tots: The primary goal of Marine Toys for Tots is, through the gift of a new toy, to help bring the joy of Christmas and send a message of hope to America's less fortunate children. In order to better execute the Program, in 1991 the Marine Toys for Tots Foundation was created at the behest of the Marine Corps. The Marine Toys for Tots Foundation is an IRS-recognized 501(c)(3) not-for-profit public charity.