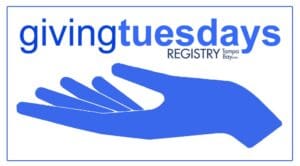 An inspiring visit to a school dedicated to inspiring — and empowering — people with neurodiversities.
Never was a school more aptly named than LiFT Academy. Pay one visit to the school and you'll walk out feeling uplifted — both by the warmth and dedication of faculty and staff, and by the engaged, happy buzz among the students.
LiFT (Learning Independence for Tomorrow) was launched in Seminole in 2013 "to inspire and empower people with neurodiversity to learn, thrive and succeed." Its co-founders, Keli Mondello and Kim Kuruzovich, had a personal stake in the school's success: They wanted an educational program that focused on independent outcomes for their own children — each has a daughter living with neurodiversity. 
What is neurodiversity? It's an umbrella term for a wide range of differences in individual brain function and behavioral traits — from autism to epilepsy, from Down syndrome to dyslexia, from ADHD to cerebral palsy and many, many more. All share one thing in common: In the language of LiFT, they "fall outside societal standards of typical."
Celebrating these differences is key to LiFT's educational philosophy, says the academy's personable executive director, Shawn Naugle.
"It's our differences that make us great," said Naugle during my recent introductory visit to the campus. Whereas students with any of these traits might have been treated in their former schools with condescension, isolation or worse, they are celebrated at LiFT for being themselves.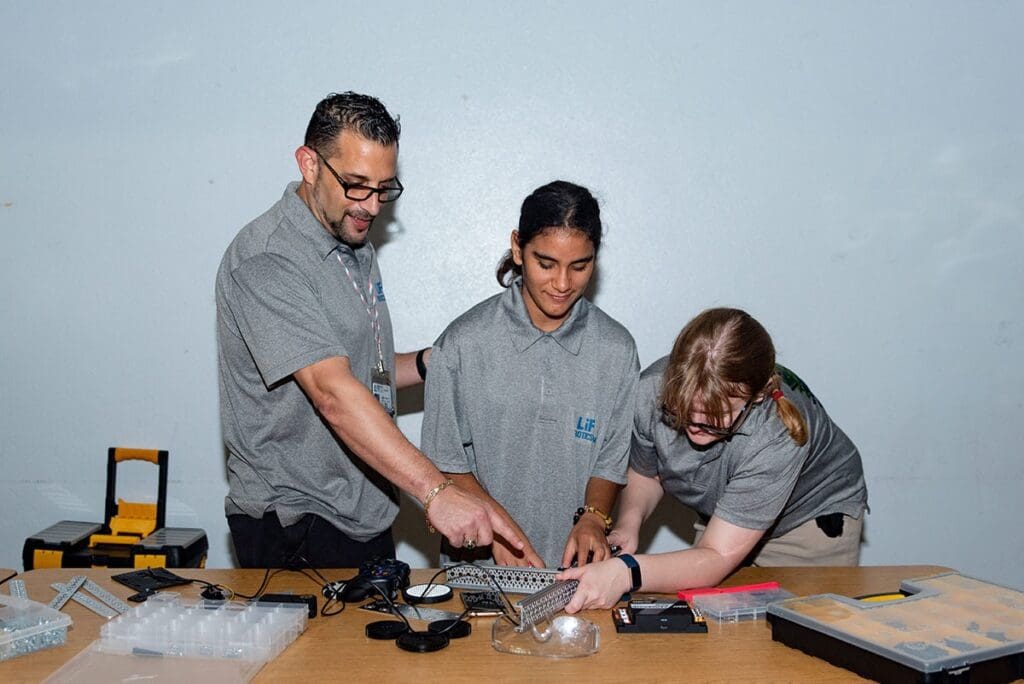 "LiFT was a really big change for me," said Maria, 15, one of the four student "ambassadors" I met during my visit. She said she'd been flunking at her previous school, but now, after three years at LiFT, "I'm thriving."
Another ambassador, the irrepressible and pretty much irresistible Franklin, who identifies himself as "usually 9," is just as enthusiastic as Maria. "I just love LiFT!" 
Like the founders, several of the school's staffers and supporters have had experience with neurodiversity in their own families. The principal, Holly Andrade, has been with the school since the beginning, first as a teacher; her son, Daniel, was one of its original 17 students. Placed on a "special track" when he was a second grader in public school, he blossomed at LiFT.
"Not till his first year at LiFT could he carry on a conversation," she says. Now 27, Daniel works at Olive Garden, where he just received his six-year pin (and where conversations with customers are part of the job).
Andrade's lovingly wise demeanor helps establish the school's aura as a haven for its students. She was named a Lightning Community Hero by the Tampa Bay Lightning earlier this year, an award that brought LiFT a $50,000 grant.
A speech that Daniel made at a LiFT gala was what inspired the school's community engagement manager, Carey Kleinmetz, to get involved. Carey's own son had suffered a traumatic brain injury as a teen, and she and her husband were automatically struck by the school's caring, supportive atmosphere. 
"We found our people!" she remembers thinking. 
Now a self-described "fangirl" for the school, the ebullient Kleinmetz seems to know every student by name as she takes us on a tour of the premises, even complimenting some on how great they looked at a recent prom, which she helped throw. ("It was the best prom I'd ever held in my life!")
In addition to K-12 instruction, LiFT offers university transition (LiFT U) and adult day programs and has grown from 17 students in 2013 to 144 today. Its growth has been such that the school is moving into bigger quarters, having purchased the former home of the Clearwater YMCA last year for $3.8 million. The move, slated for the fall of 2023, will allow the school to expand from its current combined space of 14,000 square feet, leased from two Seminole churches, into a home that's 60,000 square feet on a 7.1-acre campus. A capital campaign, LiFTing Our Future, is underway to pay for the move and renovation, which will expand the school's capacity to 400 students.
LiFT's physical growth is a reflection of the school's growing national reputation. "Over the past two years," says Naugle, "LiFT has seen families relocate from Rhode Island, Pennsylvania, Georgia, Texas, and North Carolina for their students to enroll at LiFT." Currently more than 96% of students live in Pinellas County and less than 4% outside of the county (Pasco and Hillsborough).
Not everyone who applies can be admitted. 
"We cannot accept students who are more than two grades below where they should be," says Andrade. 
And it's not free. Annual tuition for K-6 is $11,500; for 7-8, $12,000; for 9-12, $13,500; for the LiFT University Transition Program, $16,750, and the Day Program $7,750. But an impressive 95% of students are on scholarship, and more than 87% of those benefit from state-funded scholarships through the Florida Department of Education.
The focus on individual needs (a support plan is designed for every LiFT student) is a particular strength of the school. Student ambassador Kian, 16, is an example. He is a very bright student, but he might have been stigmatized in a mainstream school because of his Tourette syndrome. LiFT, though, is full of "opportunities" — like the robotics program and the guitar club, to name a few. "I love it here!"
The school's safe, accepting vibe is reassuring to both children and parents. Maria, for instance, remembers fights and bullying in her old school — and worse, "people not noticing." 
"Most kids come in with bullying stories," says Andrade, the principal. "We tell them, 'We can't guarantee you there won't be mean people, but we will always address the problem.'"
And, usually, any difficult interactions will conclude with a handshake and the school's mantra, "We respect each other." Mutual respect is central to the LiFT way of doing things, explained Andrade.
"We're a family," added Carey Kleinmetz.
Franklin agreed: "Yeah!"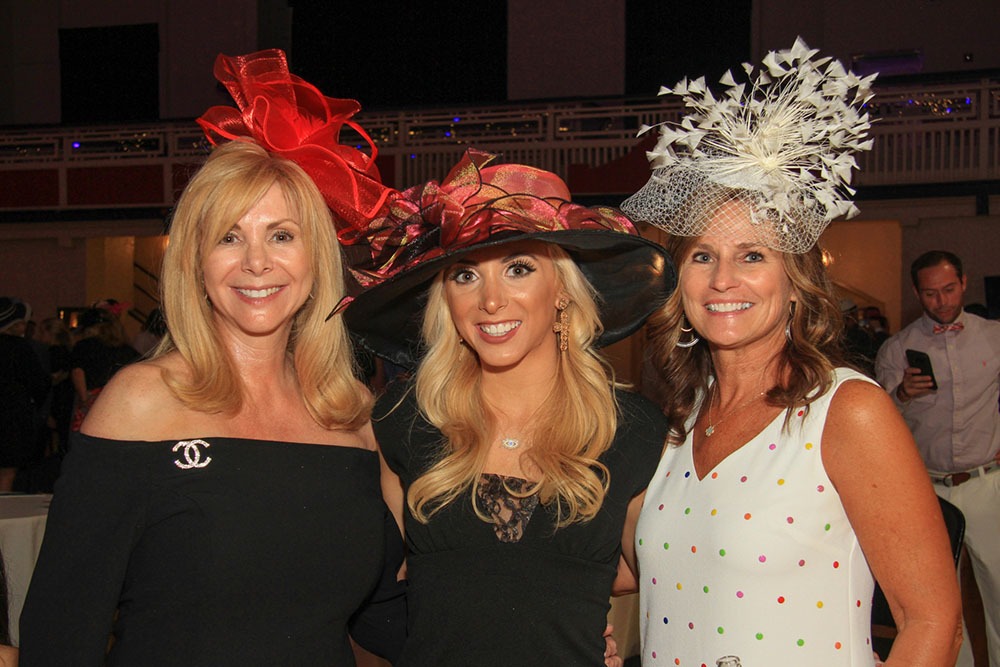 LiFT's annual Derby Day fundraiser, LiFT Your Spirits at the Derby, will be held Saturday, May 7, at The Coliseum, 535 Fourth Ave. N., St. Petersburg, 5-10 p.m., with an after-party from 10 p.m.- Midnight. Expect silent and live auctions, theme-inspired foods, open bar, music, a Derby attire contest and LIVE viewing of — you guessed it — the 148th Kentucky Derby. Proceeds benefit students of LiFT Academy and the LiFT University Transition program. For information on tickets and sponsorships to the LiFT Your Spirits gala, click here.
LiFT Academy, 13400 Park Blvd., Seminole; LiFT University Transition Program, 13272 Park Blvd. N., Seminole, 727-258-7659, liftfl.org.