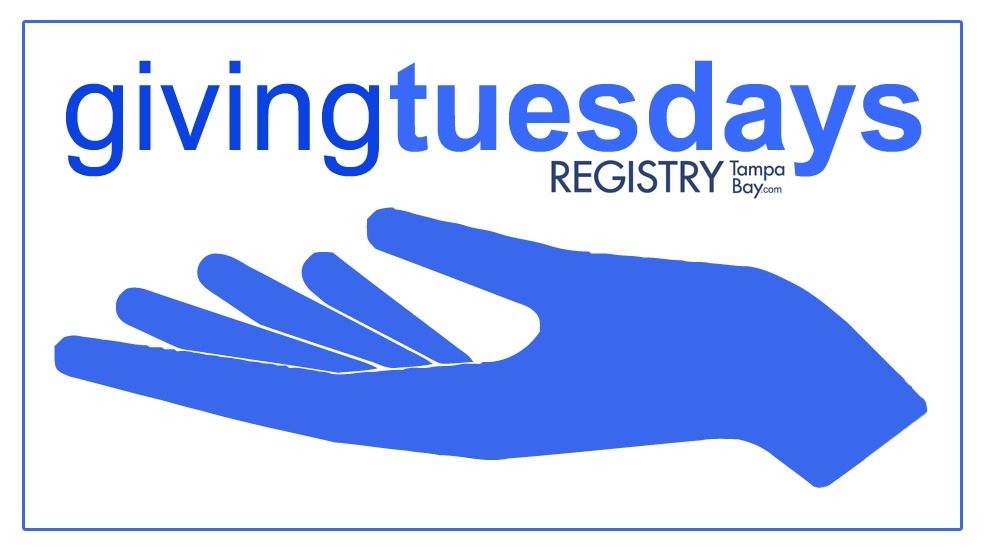 Everyone's heard of Clearwater Jazz Holiday — the annual festival of R&B, soul, funk, gospel and, of course, jazz held during the third week of October in Clearwater. The site is different this year — it's at BayCare Ballpark while its former home, Coachman Park, is undergoing a makeover as part of the Imagine Clearwater project — but we can still count on four days of musical fun in the sun from Oct. 14-17.
But Clearwater Jazz Holiday activities are not limited to just those four days. I vaguely knew that CJH benefited something, but when I turned to the CJH Foundation's web page and started to scroll, and scroll, and scroll some more, I was pleasantly surprised, stunned even, to discover the scope of the foundation's music education and outreach programs.
For this edition of Giving Tuesdays, RTB's weekly spotlight on charitable organizations and events, we thought it was a good week to shine that light on just a few of the many programs of Clearwater Jazz Holiday, Inc.
SHARING THE HISTORY
Jazz is America's own art form, but its history is not as well-known as it might be, especially among young people. CJH aims to remedy that with interactive musical presentations featuring local musicians covering the culture, history, and feel of the genre. In addition, the foundation offers an in-person program called My Journey With Jazz, a unique game format through which students learn about important people, places and music that shaped jazz history, and CJH's partnership with Frank T. Williams III, a 40-year+ educator, band director, clinician, author, adjudicator, and composer has yielded the Stop-Time Series, a video and audio history of jazz.
NURTURING YOUNG TALENT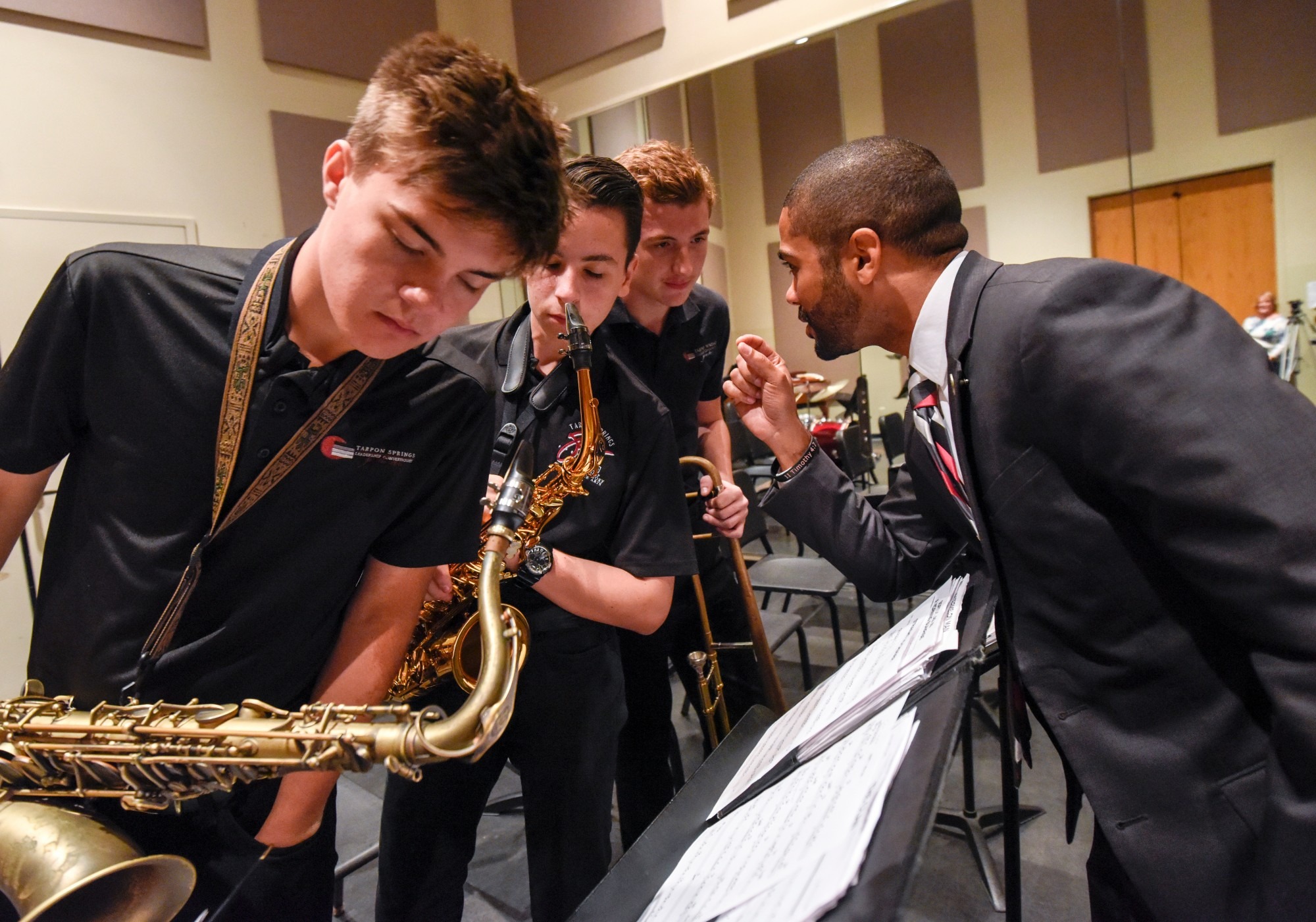 CJH's Young Lions Jazz Master Sessions include group clinics, master class sessions, and performance opportunities for Bay area jazz students with university jazz educators and local jazz professionals. The festival is also known for finding performance opportunities for the area's talented young musicians, at the festival and throughout the year.
PROVIDING THE INSTRUMENTS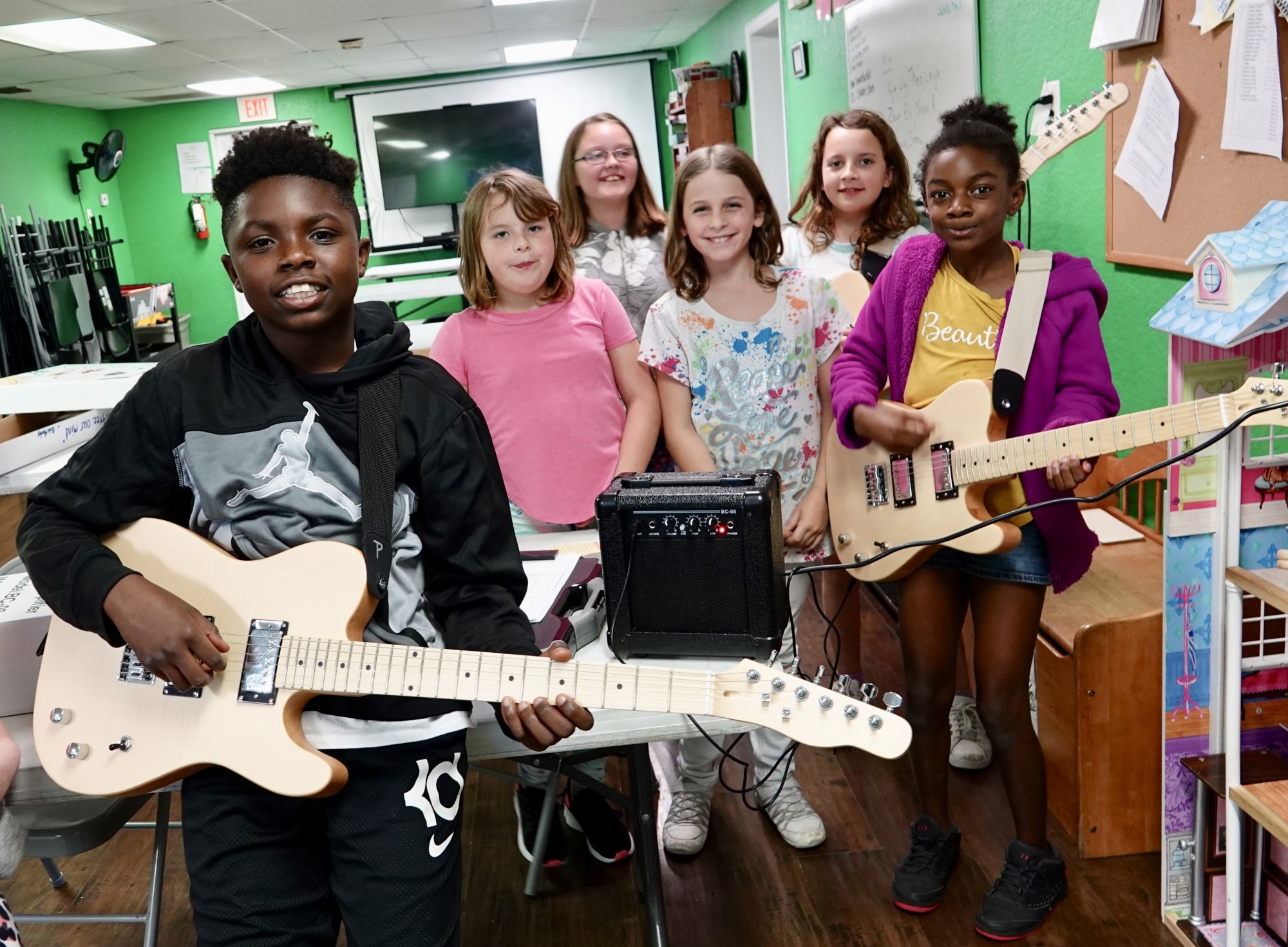 CJH collects donated instruments and also works with partners to help inspire young people to continue on their musical journey. A corporate team-building partnership enables what may be the foundation's most endearing initiative, the Build-A-Guitar Program through which participating teams assemble special guitars which are donated to CJH outreach partners. CJH also provides onsite group guitar lessons throughout the year with these partners, typically neighborhood family centers in economically challenged and underserved communities.
SUPPORTING THE SCHOOLS… and THE SCHOLARS
In an era when arts education is experiencing severe cutbacks despite studies that prove its academic benefits, CJH's support of middle and high school jazz ensembles and band programs is heartening, as is its support of jazz programs at Ruth Eckerd Hall's Marcia P. Hoffman School of the Arts. CJH also offers scholarships through the Pinellas Education Foundation to graduating high school seniors who demonstrate a unique music background and/or aspirations for careers involving music as well as to other students with interests in various facets of event production.
TEACHING THE BUSINESS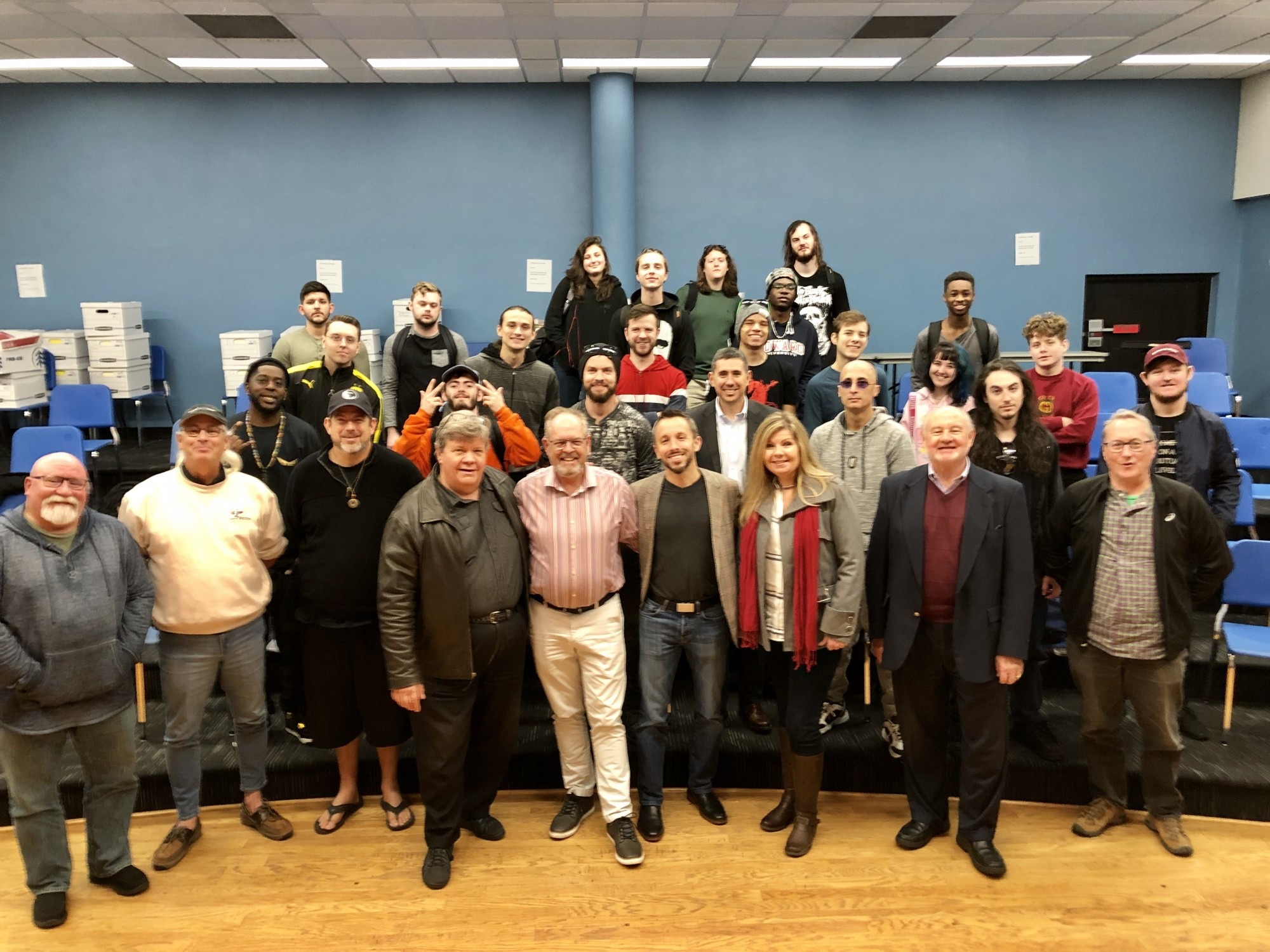 CJH's partnership with the Music Industry and Recording Arts Program at St. Petersburg College is now in its sixth year. CJH developed and delivers a special series of classroom discussions for students to gain real-world insight into the business of music plus the opportunity to volunteer / shadow, network, meet industry professionals and intern with CJH stage crew, production, artist hospitality and operations.
For details on this weekend's festival, which runs Oct. 14-17 and features headliners Kool & the Gang, Big Bad Voodoo Daddy, Gloria Gaynor and Snarky Puppy — go to clearwaterjazz.com.