Summertime and rosé: The perfect wine pairing
Now that summer heat is here, a chilled glass of rosé may be all you need to relax and cool things down. Whether you prefer your rosé during the heat of the day, or later on with friends on a balmy summer evening, you're sure to appreciate the variety of rosé wines on the market today. From clear pink quartz to glassy topaz, they're as beautiful as they are irresistible to the palate.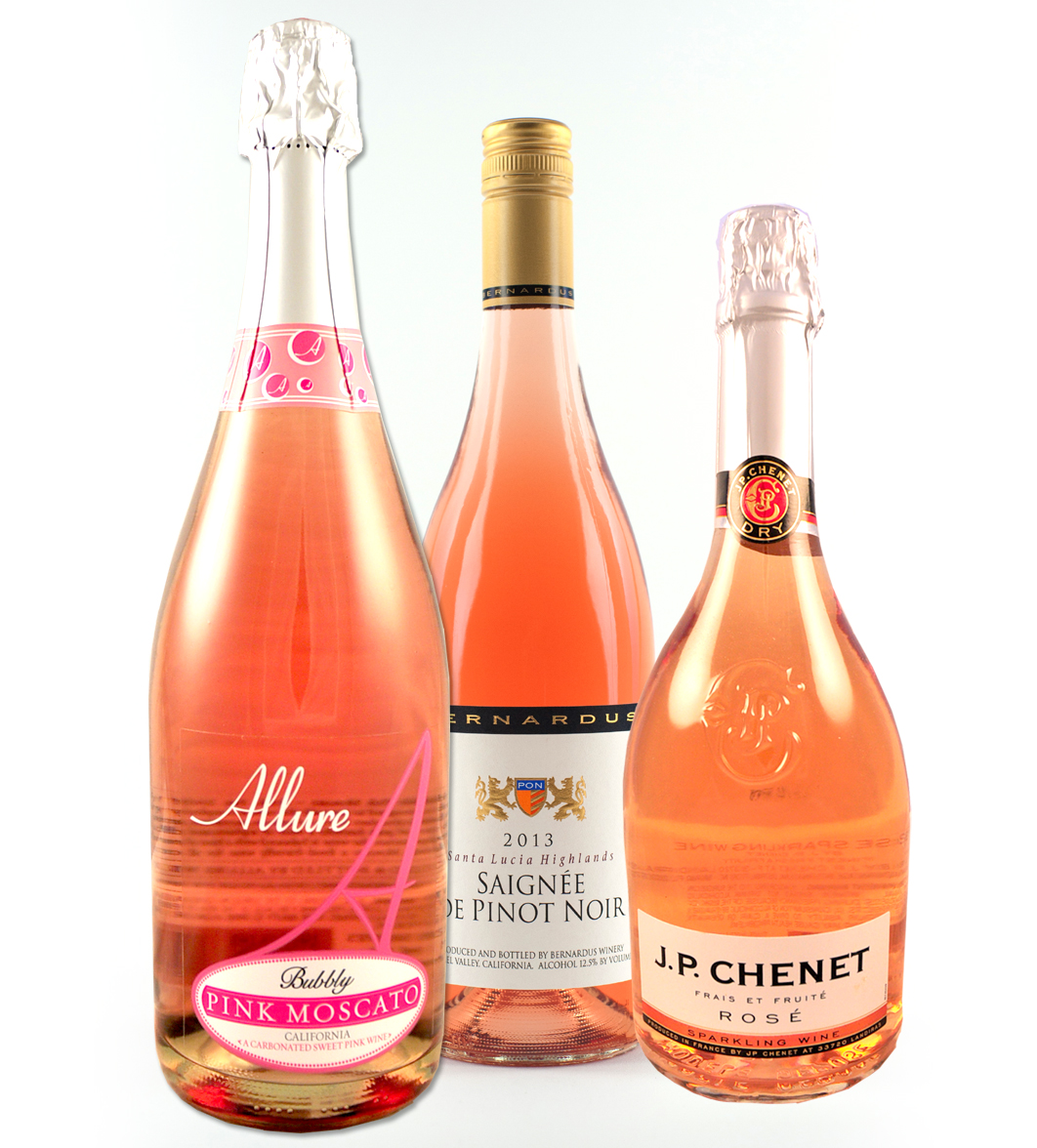 Sales of rosé wines have grown from the bottom up, gaining fast in popularity among wine enthusiasts due to their unique and uncomplicated style, plus the beautiful colour rosé is known for. This emerging pattern of growth and demand is marking an evolution in this category of wine, as more and more complex rosés arrive on the scene and wine lovers find they can't get enough of them. (The wine has grown so popular, in fact, that it's been given its own day; according to the Tampa Bay Times's Laura Reiley, June 10 has been declared National Rosé Day.)
The very best examples of rosé tend to exhibit a complex range of fruit characters like strawberry, red currant, cherry, peach, rhubarb, pomegranate and floral notes. These tend to convey a lift of fresh crispy, zesty or leafy acidity, and hints of orange peel, herbs, and savory notes. You don't really need to concern yourself too much about the correct way to serve rosé. Since the beginning of wine's recorded history, rosé wines are known to pair well with nearly any kind of entree.
A rosé for every occasion
You've probably noticed just how many different bottles and labels of rosé are now on the shelves at your favorite wine store. There are now rosés for almost every type of food and occasion, and ultimately what you choose should fit your personal taste preferences. That said, be adventurous and have fun with it! The only way you'll ever discover your "favorite rosé" is to taste what's out there.
Here are nine rosé wines you definitely should try this summer:
1. Rosato, Morning Dew Ranch, Napa Valley
2. Wolffer Estate Rose, New York
3. Jean-Luc Columbo Vape Bleue Rose, France
4. Oxford Rose, Brightwell Vineyard, England
5. Mumm, Brut Rose, Napa Valley, California
6. Santa Cristina Cipresseto Rosato Toscana, Tuscany Italy
7. Allure Bubbly Pink Moscato, Ceres, California
8. Bernardus Saignée de Pinot Noir Rosé, Carmel Valley, California
9. J.P. Chenet Frais ET Fruité Rosé, France
Read more of dR Wine Selections and about Rosé.