There are a handful of culinary leaders in the Tampa Bay area who drive our local innovation with their creative vision and passion. Chef Christopher Ponte is one of those leaders. Chef Ponte, who started his culinary career at Clearwater's Pepper Mill Restaurant in 1991 and later opened his own 250-seat concept, Café Ponte, in 2002 has enjoyed many accolades for his work by food critics and locals alike, but this dreamer wanted more. In 2016, he partnered with a group of friends to open On Swann, a neighborhood restaurant and bar that is thoughtfully sourced with a seasonal menu. duPont Registry Luxury Living in Tampa Bay met up with Chef Ponte to discuss his new venture, his culinary passion and so much more.
What made you want to open another restaurant in Tampa Bay?
I've always wanted a restaurant in Hyde Park. Hyde Park has that nice urban feel that you don't usually find in Florida.
You opened your restaurant with a group of friends. How do you know everyone?
We met through the restaurant industry, became friends and decided to form this partnership to open On Swann.
How is this restaurant different from Café Ponte?
On Swann is more of a neighborhood, casual restaurant but it still maintains the high quality of food we have been known for at Café Ponte.
What is your food philosophy?
My food philosophy is to serve high-quality, fresh ingredients that are executed to perfection.
Where do you get your cooking passion from?
My passion about cooking comes from being able to deliver a memorable and enjoyable experience to the guests.
What does food mean to you?
Food means a lot to me. It's an experience when you get to eat and dine with family and friends to create memories.
What is the first thing you remember cooking?
The first dish I remember cooking was a blackberry compote with my mother and sister.
What dish do you make at home most often?
The dish I make at home most often is a simple pasta with a red sauce.
What are the most popular dishes at the restaurant?
Currently the most popular dishes are the Scallops, Gnocchi and Kale Salad.
If you were going to order the perfect meal at the restaurant, what would you order?
My perfect meal at the restaurant currently would be to start with the olives followed by the endive salad, and to finish with the pasta.
How do you come up with a menu?
I come up with the new menus from my experiences traveling throughout the country, which helps me create a seasonal menu that is always evolving.
Who would you like to walk into your restaurant?
It would be an honor to have Chef Paul Bocuse walk into the restaurant.
What do you want Tampa Bay to be known for food wise?
I would like people to know that you don't have to go to a big city to get great food — you can find it right here in the Bay.
What advice would you give to new chefs starting out in Tampa Bay?
I'd tell them to be passionate about what they are doing. They need to have a high integrity about their craft and do things properly without taking the easy way out. They also need to have pride in what they are serving to their guests.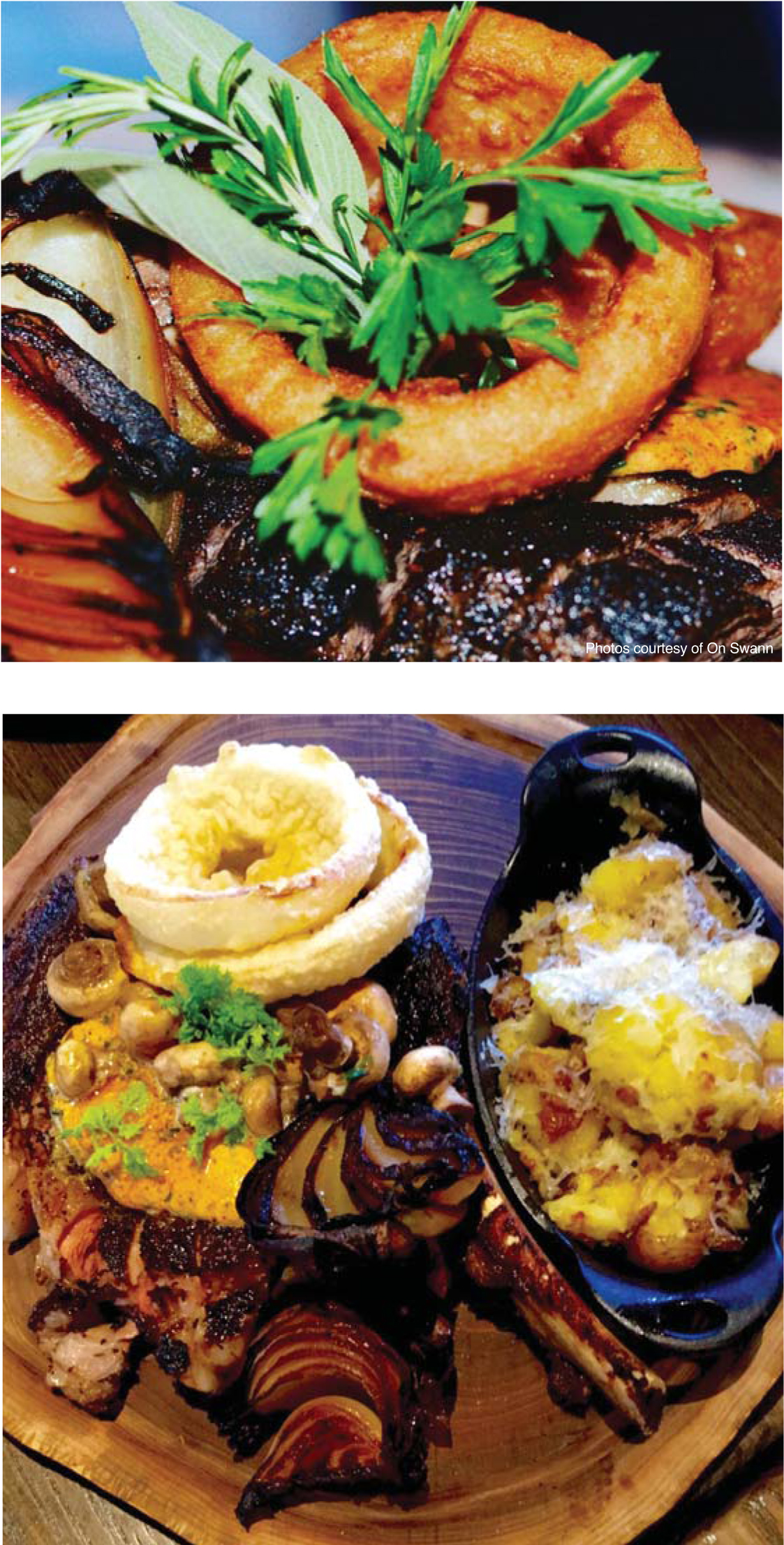 Open for Lunch Everyday 11 a.m. to 2 p.m.; Open for Dinner Sunday to Thursday 5 p.m. to 10 p.m. and Friday/Saturday 5 p.m. to 11 p.m.
1501 Swann Avenue, Tampa | 813.251.0110 | onswann.com