A to Z: duPont Registry Tampa Bay's encyclopedia of luxury
"A to Z: The Ultimate Luxury Lifestyles List" is duPont Registry Tampa Bay's first-ever compendium of the best our region has to offer for fans of luxury living. The list is organized by category: D is for Dining, R is for Resorts, etc., and under each letter we single out top-of-the-line examples in the category. Return to dupontregistrytampabay.com every day this summer to see the next letter on The List, or read the entire list (and the entire July/August issue) in its digital version or in a bookstore or mailbox near you.
A to Z: D is for…. DINING
The fine-dining landscape keeps evolving, but these five (or six, really, since Armani's and Oystercatchers share an address) remain at the top of any list.
A to Z: D is for Dining
David Benstock's refined Italian fare — like his legendary Short Rib Mezzaluna — keeps us returning again and again to Il Ritorno, now better than ever in its expanded digs on St. Pete's Central Avenue.
A to Z: D is for Dining
You may not recognize everything on the menu — crispy cobia collar with nuoc cham? lamb neck with masa dumplings? — but trust us, whatever you order at Ferrell Alvarez's Seminole Heights mainstay, Rooster & the Till,will be as delicious as it is inventive. It's no wonder it finished at the top of the Tampa Bay Times's latest 50 Best Restaurants list.
A to Z: D is for Dining
Chris Ponte is the definition of a master chef. We love the buzzy atmosphere and "New American Cuisine" at his Hyde Park Village outpost On Swann, but for a special evening out — the kind with white tablecloths, polished service, exquisite food, and fine wine — we rely on the unstinting quality of his flagship restaurant, Clearwater's Cafe Ponte.
A to Z: D is for Dining
Is there anything more romantic than a window table at Armani's (preferably at sunset)? Or any fish fresher than the fish at Oystercatchers? For high standards and unmatched views, you can't beat the Grand Hyatt Tampa Bay's two culinary stars, Armani's and Oystercatchers. (Look for dR's interview with the powers behind the stoves in the print edition of the July/August issue.)
A to Z: D is for Dining
From the magnificent wine tower to the perfectly prepared dishes to the community events benefiting the likes of Make A Wish Foundation and Family Resources' programs for homeless youth, Sea Salt at St. Pete's Sundial complex is the ideal combo of fresh seafood and fresh thinking.
Want more A to Z?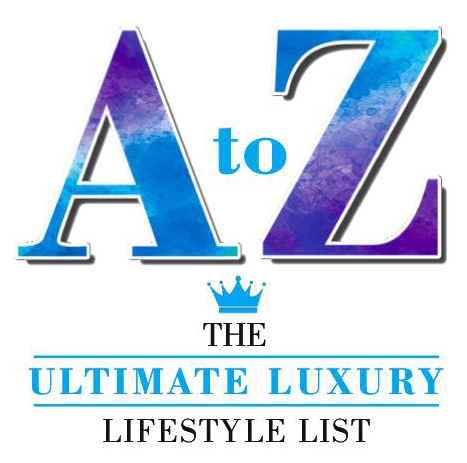 Find the complete "A to Z List" in the July/August issue of duPont Registry Tampa Bay coming soon to a mailbox or a bookstore near you.