Disc Golf: A uniquely accessible sport that's soaring in popularity
About five days a week, software engineer Brian Scott leaves his Seminole home midday, zips down to Azalea Park in northwest St. Pete and plays a round of disc golf. He usually goes it alone, moving from hole to hole quickly to add in some cardio. Eighteen holes take a half-hour to 45 minutes.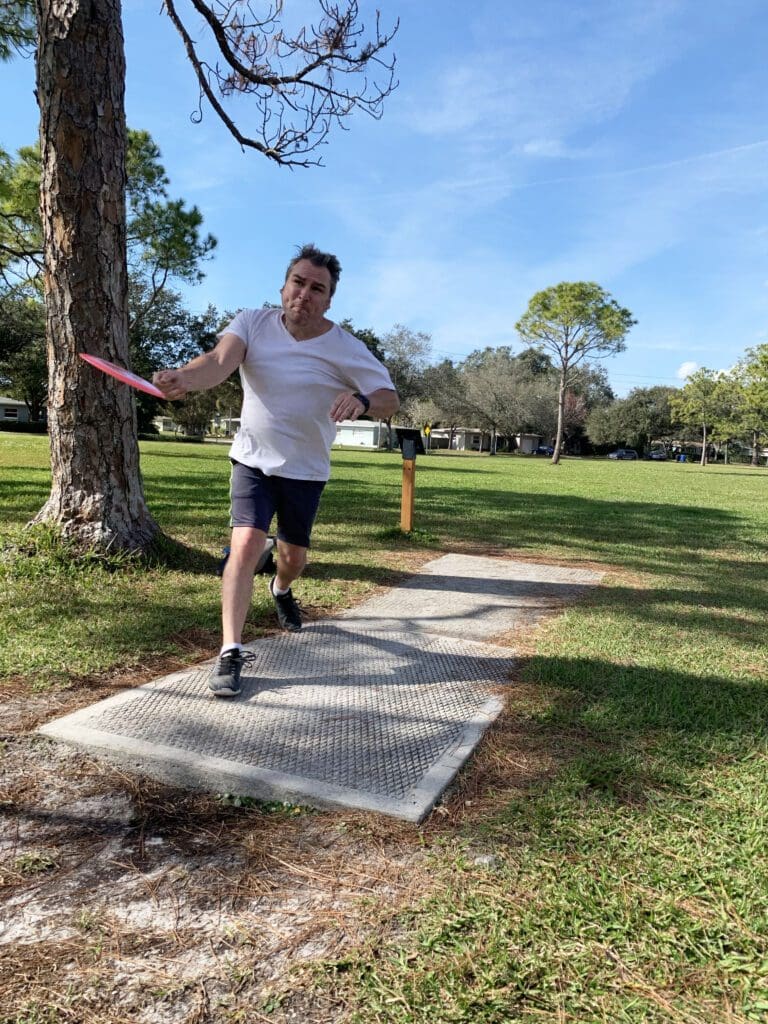 For Scott, 42, disc golf, which he took up last May, has become a lifeline.
"I was bored, looking for a way to get outside that involved being around other people — but not too closely," he says. "I didn't even know if I'd like it. But I spent 20 or 30 bucks on a starter disc set, so I thought, 'I gotta use them now.""
His early attempts "weren't great," he says. "but it was fun and I was hooked immediately."
Disc golf, like conventional golf, is played on an 18- or 9-hole course, with each hole being completed after a player tosses a disc into a raised metal basket. (All holes are par 3.) The sport was originally played with a Frisbee, which hit the market in 1957. Today's discs, which date back to the early '80s, are smaller, denser and fly longer with more precision. There are hundreds of types to choose from — rated for speed, flight distance, curve and myriad other factors. A beginner can get by with three: a driver, a mid-range and a putter. Advanced players sometimes wheel carts stuffed with 60 or more discs.
Already a rapidly growing sport, disc golf has lured a slew of new players over the last year — from seniors to grade-school kids, says Trevor Toenjes, who owns Local Route Disc Golf Pro Shop in Clearwater. Its 4,000 square feet are stocked with more than 20,000 discs and a wide array of bags, apparel and accessories.
"People wanted to do anything outdoors and keep social distancing, and discovered disc golf as one of the options," Toenjes explains, referring to the early phase of the Covid shutdown. "Public parks were open, for the most part. We started having a lot of team-sports people going, 'I need to do something where I can keep score. I'm going nuts.'"
Because Local Route was not set up for internet commerce, its business suffered when stores were forced to temporarily close last year. It has rebounded since.
The shop offers a five-disc starter set for $40 — custom "fitted" for body size, age, strength and general physical capabilities. "You have a lot of people buying generic starter discs online, and they don't fly right," Toenjes explains. "Some people get frustrated and even quit. We work face to face with the customers to get them outfitted with the right discs so they can get off to a good start."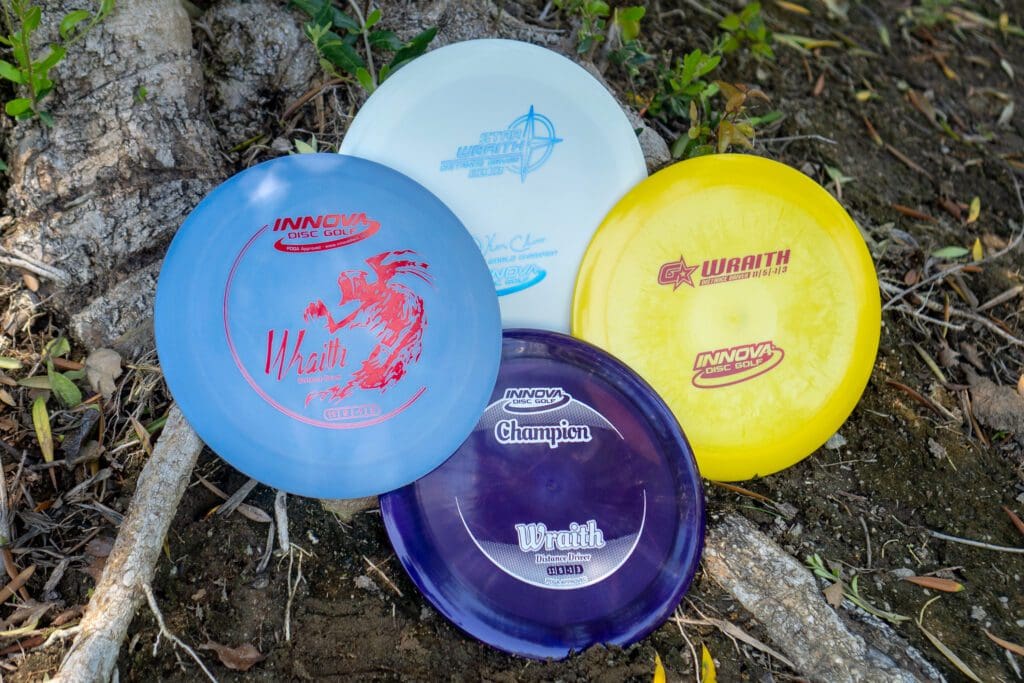 Disc golf is a classic come-one-come-all sport. Equipment is cheap, especially in the early stages. Fellow disc-golfers tend to be friendly and helpful. You can start playing right away, then choose whether to play just for fun or get serious by taking lessons (Local Route offers them), developing an arsenal of shots and techniques, and entering tournaments. Heck, there's even a robust pro circuit.
A competitive 18-hole match takes about 90 minutes. (Compare that to ball golf.) There are no cart fees because players walk the course. The greater Tampa Bay area has 23 courses, according to DG Course Review, and most of them are free to use.
When I met Brian Scott at the Azalea course on an idyllic Saturday afternoon in late January, he was working on his game by himself. He's able to track his scores and shots by using the app UDisc. (His longest toss to that point was 323 feet.) He plays with his wife, Jessie, a couple of days a week, and his snowbird in-laws have taken up the sport and regularly join them.
Scott is excited about taking his game to the next level. He will play in his first tournament, Flying on the Fairways 3, at Pinecrest Golf Club in Largo, on February 21. Slotted in a recreational category, he expects to be testing himself against players with a similar skill level.
"I'm looking forward to the competition," he enthuses. "It pushes you in different ways, to focus more and see just how good you are."
Spoken like a guy who's decided to take his new sport seriously.