We've chosen the coolest things to do throughout Tampa Bay this weekend and now we're also picking a Spotlight Event of the week – the top of the Top 10. Check it out and make a plan. Enjoy!
Thursday
Newly Opened – Un/Natural Selections: Wildlife in Contemporary Art
The James Museum, St. Pete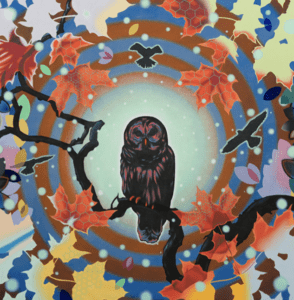 Explore the meaning of wildlife art within the context of contemporary art. Organized by the National Museum of Wildlife Art, this exhibition considers the diverse ways contemporary artists use animal imagery to address humanity's interconnectedness with the natural world.
The title of this exhibition is a play on Charles Darwin's concept of natural selection from his pivotal writing, On the Origin of Species (1859). Darwin's ideas contributed much to the development of wildlife art in the late 1800s, as artists began to represent animals in natural habitats, enacting natural behaviors. The artists in this exhibit represent another stage in the evolution of animal art: choosing to represent animals in alternative, unnatural spaces—spaces more often directly linked to civilization than to wilderness.
Now through September 17th  Tickets and more information here.
Pride Immersive Experience
Fairgrounds, St. Pete
For Pride month, there is a very special, family friendly exhibit throughout the month of June at the fun and funky Fairgrounds. Have you ever wanted to step inside a rainbow? Round up your friends and family and immerse yourselves in the second annual Fairgrounds St. Pete PRIDE Immersive Experience radiating rainbows for Pride. It's a visually stunning experience to go with the already fascinating journey through blackened, neon lit rooms featuring lots of art from local artists.
Through June 30th. Tickets and more information here.
Friday
Wes-rospective: Wes Anderson Film Collection
Tampa Theatre, Tampa
In anticipation of Wes Anderson's new Asteroid City opening on Friday, June 23, Tampa Theatre takes a look back at some of the films he made along the way. Five Wes Anderson films over five evenings will be shown in the historic movie house including Moonrise Kingdom, The Grand Budapest Hotel, The Royal Tenenbaums, and more.  It's a great way to enjoy the work of one of today's most innovative and original filmmakers.
Friday, June 16th – Tuesday, June 20th @ 7:30pm  Tickets, screening schedule, and more information here.
Saturday
***SPOTLIGHT EVENT*** For providing world class art, theater, literary, and all manner of great events for almost two decades, The Studio @620 gets the spotlight this week on its 19th birthday.  Congratulations to co-founder, Bob Devin Jones, for leading the way all these years.

19 Flavors: The Studio @620 Birthday Celebration
The Studio @620, DTSP
The Studio@620 is celebrating their 19th birthday, and subsequently beginning the countdown to the big 2-0.
Help kick off this special year of programming by celebrating another year. There will be a variety of artistic flavors for you to enjoy, including special poetry and musical performances AND, of course, the traditional parade of desserts and birthday cake with ice cream.
If you're so inclined, there are a lot of ways to be part of the celebration beyond simply attending:
*sign up to bring a dessert for the community cake parade
*write a short poem to read during the party (haiku? limerick? quatrian?)
*volunteer to serve desserts
This event will be free and open to the public, donations appreciated.
Saturday June 17th @2:00-5:00PM  More information here.
Duran Duran: Future Past Tour
Amalie Arena, Tampa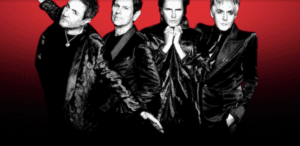 We might think of Duran Duran as an early MTV 80s hairband – but the recent Rock & Roll hall of Fame inductees have remained relevant. They just released Future past, a collaboration with multiple music icons across multiple genres, and still play to 60,000 plus audiences. Tease your hair, but leave your leather jacket at home. It's June in Florida.
Saturday, June 17th @7pm – 11pm Tickets and more information here.
Unholy Comedy Show
Unholy Theater/Zubrick Magic Theatre, St. Pete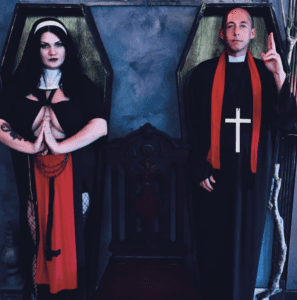 Here's something really different for the grown-ups. The Unholy Comedy Show will be descending upon St. Petersburg with a hot new lineup of nationally touring standup comics, audience tarot readings, music, and more This month's show will be making its debut at the new Unholy Theater, in beautiful Downtown St. Petersburg, Florida. (Event takes place within Zubrick Magic Theatre).  Unholy Comedy Show is an immersive night of R-rated stand-up comedy, audience tarot readings, music, and more. After numerous requests, our show is making its debut at the most unique and immersive theater in Downtown St Petersburg.
Saturday, June 17th @9pm – 12am. Tickets and more information here.
Sunday
Juneteenth: Living the Culture Weekend
Various Locations, Clearwater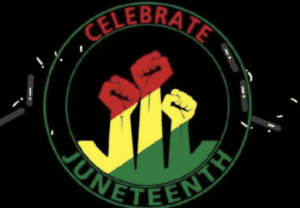 There are a number of Juneteenth celebrations all over the Tampa bay area. We are featuring the weekend long festival in Clearwater. On Friday, it's Juneteenth movie night at Buccaneer Field at 6:30. Saturday is a business expo at the North Greenwood Recreation & Aquatic Complex. Sunday features a Father's Day edition of The Gospel Experience at Matheos Hall from 2:20pm – 5:30pm. There is something for everyone to enjoy at this celebration of freedom. (Friday's Painting with a Purpose Party is sold out.)
June 15th – 18th  Event schedules and more information here.
Recommended Juneteenth Activity:
Visit The Woodson African American Museum, St. Pete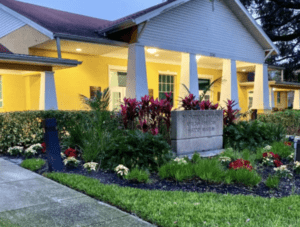 There is no better place in Tampa Bay to learn about African American History than the Woodson. The current exhibition, African American History: Resilient, Relentless, and Revolutionary, sets the stage for the Association for the Studies of African American Life and History (ASALH) and the museum's Freedom School. The exhibit is inclusive of images of African American leaders who contributed to the fabric of this nation's greatness and are undeniably representative of American History.
Art featured in the exhibition "African American History: Resilient, Relentless, and Revolutionary,"  are works created by noted artists Adrian Pickett and Dr. Dallas Jackson.
The exhibit also includes original posters that were carried by protestors during Civil Rights marches in the 1960s.
Ongoing through Summer 2023  More information here.
America's Ballet School: Alice in Wonderland
USF Theatre 1, Tampa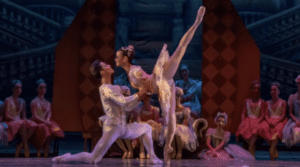 If you love checking out up and coming talent, come see this production of America's ballet School's Alice in Wonderland. You'll experience an "explosion of creativity, and color." Follow some of theater's most fascinating characters – the White Rabbit, Cheshire Cat, Mad Hatter, Queen of Hearts, and, of course, our heroin, Alice.
Sunday, June 18th @5pm    Tickets and more information here.
Ongoing – The Great American Trailer Park Musical
Stageworks Theater, Tampa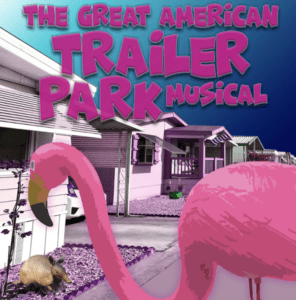 For the final show of its 40th season, Stageworks Theatre visits Stark, Florida's Armadillo Acres and all the crazy characters therin.                  There's a new tenant at Armadillo Acres—and she's wreaking havoc all over Florida's most exclusive trailer park. When Pippi, the stripper on the run, comes between the Dr. Phil–loving, agoraphobic Jeannie and her tollbooth collector husband—the storms begin to brew. It's a whacky redneck comedy sure to tickle the funnybone and act as a great distraction to reality.
First available tickets: June 18th – June 25th  Tickets, performance schedules and more information here.
Have fun and stay safe out there!
Cindy
Send your events to cstovall5@gmail.com