You know the A&E season is kicking in big-time when your Top 10 could have been a Top 20. So much going on — but here's a sampling!
1. "'The Grasshopper and the Ant' and Other Stories" at MFA.
A fascinating show that might seem guaranteed to evoke as many "Ewwwws" as "Ahhhhs," at least for anyone who has a problem with bugs, because installation artist Jennifer Angus uses dried, exotic insects as her medium. But the overall effect is in fact quite beautiful, and Angus's passion for the natural world is evident throughout, as is her playful imagination. The installation at the Museum of Fine Arts is the largest of her 20-plus-year career, and it was inspired by a painting in the museum's collection illustrating the Aesop's fable of the title, in which the grasshopper gets an undeservedly bad rap for making music instead of plugging along industriously like the ant. Angus embodies both art and industry: imagine spending 12 days pinning thousands of tiny, fragile dried insects to gallery walls to create a kind of wallpaper, or arranging them in tiny tableaux inside the drawers of a "Cabinet of Curiosities." Angus will explain her process during a talk at the museum Saturday afternoon; you'll want to ask her lots of questions. (Important to note that the insects, which she obtains from specimen collectors, are not endangered species, and she frequently reuses the same specimens from one show to another, as long as she is able to repair damaged wings or replace missing legs.) Opens Sat. 10/12, continues through 1/5/20. Process talk, 10/12, 2 p.m. Museum of Fine Arts, 255 Beach Dr. NE, St. Petersburg. mfastpete.org.
2. Moving Current Dance Collective Fall Concert
A must for dance fans, this all-too-rare concert by Tampa Bay's cherished contemporary dance company will feature work by local choreographers Jeanne Travers, Sea Lee and Cynthia Hennessy alongside the work of DC artist Colette Krogol and Matt Reeves of Orange Grove Dance and the premiere of a physically integrated dance choreographed by Christina Acosta, and performed by REVolutions Dance! Sat. 10/12, 7:30 p.m.; Sun. 10/13, 2 p.m., USF Theatre 2 THR, 3829 W. Holly Dr., Tampa, movingcurrent.com.
3. St Pete Performs! Jazz on the Deuces and more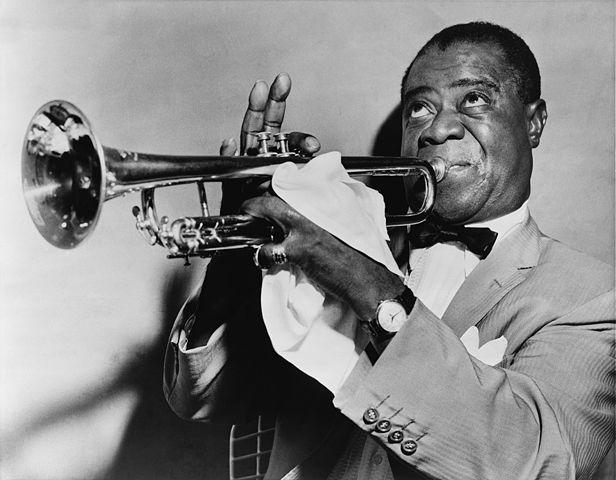 It's a bangup weekend for the performing arts in St. Pete, and the St. Petersburg Arts Alliance is making it easy to navigate by grouping a wonderfully eclectic series of events under the St. Pete Performs! umbrella. Events include Satchmo and St. Pete: A Love Story, in which Your Real Stories employs its trademark "theatrical journalism" technique to tell stories about legendary trumpeter Louis Armstrong based on interviews with Armstrong's daughter, her mother, and St. Pete residents who saw Satchmo perform on both sides of Central Avenue (Fri. 10/11, 8 p.m., VIP at 6:30 p.m., Historic Manhattan Casino, 642 22nd St. S.); Jazz on the Deuces, a jazz celebration at the Manhattan Casino featuring a starry lineup of musicians including Fred Johnson, Shawn Brown, Jeremy Carter, John Lamb, James Suggs and more (Sat., 10/12, 5 p.m.-Midnight, Manhattan Casino), plus continuing events affiliated with Story Days Tampa Bay, the Studio@620's Dance Hall Festival and the Second Saturday Art Walk. stpeteartsalliance.org.
4. CREEP at MIZE Gallery
Chad Mize once again finds an irresistible theme around which to show the work of an irresistible array of local artists, including Bekky Beukes, Coralette Damme, Rebekah Lazaridis, Daniel Mrgan, Calan Ree, Laura Spencer, Jon Stine, Frank Strunk III and Paul Vitale. Opening night (features a performance by Carissa Bishop of Project Alchemy), Fri. 10/11, 6-10 p.m., MIZE Gallery, 689 Dr. MLK Jr. St. N, Unit C, St. Petersburg, MIZE Gallery on Facebook.
5. Story Days in Tampa Bay: Stories, Poetry, Motion and More
 Your Real Stories is presenting its 6th annual Story Days in Tampa Bay festival this week, and it's full of opportunities to hear and share stories in a variety of mediums. See St. Pete Performs (#3 above) for info about their presentation of Satchmo & Me: A St. Pete Love Story, and go to yourrealstories.org for details on other events happening this weekend.
6. And Then There Were None
Adding to what has been an exciting start to the local theater season (acclaimed productions of Wait Until Dark, The Turn of the Screw and Vietgone are all on the boards this weekend at Stageworks, freeFall and American Stage, respectively), Ruth Eckerd Hall's resident theater company opens tonight with a classic Agatha Christie thriller that should just the thing for the creepy season. Opens Thurs. 10/10, 7:30 p.m. Runs Thurs.-Sun. thru 10/20, Murray Theatre at Ruth Eckerd Hall, 1111 McMullen Booth Rd, Clearwater.
7. Reeling in Stigma
A unique two-in-one event presented by LoveIVLawrence, a local foundation dedicated to changing the conversation around mental health and suicide. The evening opens with a "cocktail pitch party" during which five of the foundation's nonprofit partners will talk about their work, and one will win the Waves of Change $10,000 grand prize based on attendees' votes. A screening of short films from the Telluride Film Festival's Mountainfilm on Tour is also part of the program. Sat. 10/12. Cocktail party 5:30 p.m., The Reef (ground floor USF St. Pete Student Center). Screening 7:30-10 p.m., the Ballroom (second floor, USF St. Pete Student Center), 200 Sixth Ave. S., St. Petersburg, loveivlawrence.org.
8. Garden Fairies at Creative Pinellas
A group of gardeners-turned-couturiers whose dazzling creations have been a highlight of Dunedin Fine Art Center's annual Wearable Art show, the Garden Fairies get their own exhibition starting this weekend at Creative Pinellas's galleries in Largo, in tandem with a retrospective of top wearable art designers from around the bay. Opening reception 10/12, 6-9 p.m.; exhibition 10/13 and Wed.-Sun. 10/16-20, noon to 5 p.m., creativepinellas.org
9. Wags & Whiskers: The Great Catsby
A gala fundraiser with a Roaring 20s theme for the benefit of the Friends of Strays medical fund. Sat. 10/12, 7-10 p.m., St. Petersburg Woman's Club, 40 Snell Isle Blvd. NE, St. Petersburg, friendsofstrays.org.
10. TIGLFF Closing Weekend
Highlights of the Tampa International Gay & Lesbian Film Festival's final weekend include the winner of the jury prize for best narrative feature, And Then We Danced (Sat. 10/12, 3:30 p.m., Tampa Theatre); the highly anticipated (and geographically relevant) documentary Gay Chorus Deep South (Sat. 10/12, 8 p.m., Tampa Theatre, preceded by a performance by the Tampa Bay Gay Men's Chorus); and an all-new live show by stand-up favorite Suzanne Westenhoefer (Fri. 10/11, 8 p.m. Tampa Theatre). tiglff.com.