There is no shortage of dazzling light displays this time of year. What might prove to be hard to come by is the time and space in which to see them, especially on the weekends. That's why I'm recommending with cautious optimism that you go light-seeing tonight at two of Pinellas County's biggest displays — Florida Botanical Gardens' Holiday Lights in the Gardens and Holiday Lights in Largo Central Park — where chances are you won't face the traffic and crowding you might encounter later in the week. Or there's the even easier option: Drive around the most well-lit streets in your neighborhood and gape.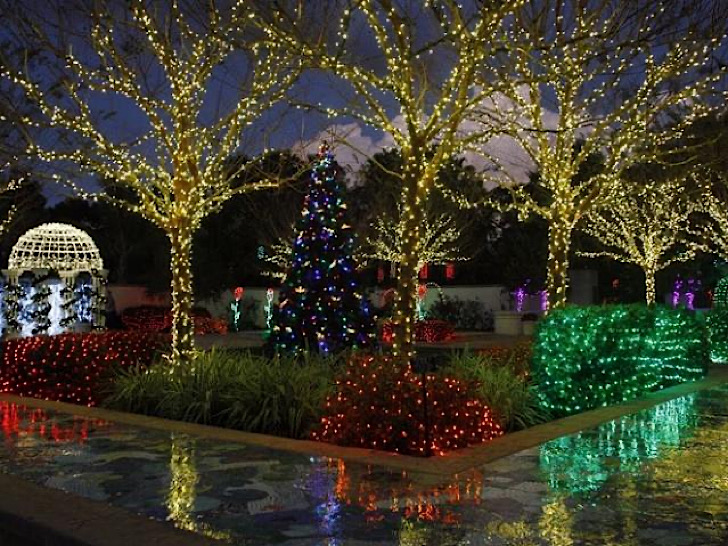 Holiday Lights in the Garden. The lush plantings of the Florida Botanical Gardens acquire extra sheen with more than a million LED lights. Food and drink vendors and live entertainment, too. Florida Botanical Gardens, 12211 Walsingham Rd., 5:30-9:30 p.m. nightly thru Jan. 4. Suggested donation $5 per person over the age of 13,  flbgfoundation.org/holidaylights
Holiday Lights in Largo Central Park. The City of Largo's annual display not only features 2 million LED lights in its 70-acre park but  a seven-story Ferris wheel so you can get a bird's-eye view. There's a menagerie-themed carousel, too, plus a campfire and food and beverage vendors. 101 Central Park Drive, Largo, open nightly through New Year's Day. Park admission is free. Carousel and Ferris wheel rides are $5 each or 5 rides for $20. Rides run from 5-10 p.m. and the light display is on from 6-11 p.m.