1. Creative Pinellas Emerging Artist Exhibit & Reception
A showcase of work from winners of Creative Pinellas's coveted Emerging Artist grants, chosen "based on their strong portfolio of work, their history of success thus far and their vision for the future" — in other words, 10 of the most promising talents in Pinellas. The showcase will include a musical performance by Siobhan Monique, a literary reading by Lisa Rowan and visual art in a variety of media by Anna Ayres, Christina Bertsos, George Retkes, Javier T. Dones, Jim Gigurtsis, Laura Spencer, Linda Costa Cheranichit, and Sondra Elder. Free. Opening reception Thurs. 9/12, 6-9 p.m. Exhibition continues 9/13-15 & 9/18-22, noon to 5 p.m., at the Creative Pinellas gallery in Largo. creativepinellas.org.
2. A Decade of Dance: Photographs by Tom Kramer at Studio@620
The local dance scene is growing, and local photographer Tom Kramer has the pictures to prove it. His knack for capturing moments of motion is rooted in his own longtime relationship with a beautiful dancer, his wife, the choreographer Paula Kramer. This show at the Studio@620 brings together a collection of his images, and the September 14 opening, which launches the monthlong Studio@620 Dance Hall Festival, will feature an added treat: pop-up dances by many of the performers in the photos. (Note: Tom Kramer's portraits have graced Mitzi Gordon's series on arts pioneers for dRTB; see examples here.) Free. Opening reception Sat. 9/14, 5-9 p.m., studio620.org.
3. Ordinary/Extraordinary: Assemblage in Three Acts at the Tampa Museum of Art
The Tampa Museum of Art presents three discrete exhibitions focused on works by Jean-Michel Basquiat, Purvis Young, and a selection of 20th- and 21st-century Haitian Vodou flags. The use of found objects, such as discarded wood and textiles, links the exhibitions together. Moreover, historical and socio-economic narratives informed by the Afro-Caribbean Diaspora, the Black experience in America, as well as European artistic influences, unite the artists featured in the series. Although each is a stand-alone show, viewed together the series explores provocative portrayals of race, identity, spirituality, survival, and hope in a range of assemblage objects and compositions. The three shows are Jean-Michel Basquiat: One Master Artist /Two Masterpieces (through 11/10); Sacred Diagrams: Haitian Vodou Flags from the Gessen Collection (through 1/26/20); and Purvis Young: 91 (through 1/26/20). tampamuseum.org.
4. Dinner with Friends at Tampa Rep
Donald Margulies' Pulitzer-winning comedy-drama requires actors who are equally adept at subtle and explosive, witty and vulnerable — and they should be folks you could see yourself having dinner with. (There's a lot of dinner in Dinner with Friends, two of the characters being food writers.) Fortunately, Tampa Rep has assembled a delicious cast for the task: Ami Sallee, Ned Averill-Snell, Emilia Sargent and Alan Mohney, Jr. as two couples whose longtime friendship is challenged when one couple decides to divorce. Fri. 9/13 through 9/29, tamparep.org.
5. Pretty Vacant at MIZE Gallery
MIZE Gallery pairs Todd Bates and Selina Roman in a show inspired by roadside Americana. Bates is showing his photos and screen prints of vintage neon signs and Roman shoots eerie tableaux staged in aging mid-century motels. Fri. 9/13, 6-10 p.m., @mizegallery.
6. Five Fall Exhibitions at Dunedin Fine Art Center
DFAC jumps full-on into the fall season with five new shows all opening on Friday the 13th: Vista, an effort to bring home new and vivid visions from contemporary Native American artists (through 12/24); HUE and Me, an all-media juried exhibition celebrating color (through 10/20); Holly Wilson: On Turtle's Back, a contemporary multi-media artist (Delaware Nation/Cherokee) whose figures serve as her storytellers to the world (through 12/24); 'Round the Wheel, a collection of artists from Tampa Bay and Sarasota exploring the color wheel (through 12/24); Georgia O'Keeffe: By Her Hand, a limited edition print portfolio of O'Keeffe's lesser-known early drawings from the collection of Syd and Irwin Entel (through 10/20). dfac.org.
7. Country Music preview screening at Tampa Theatre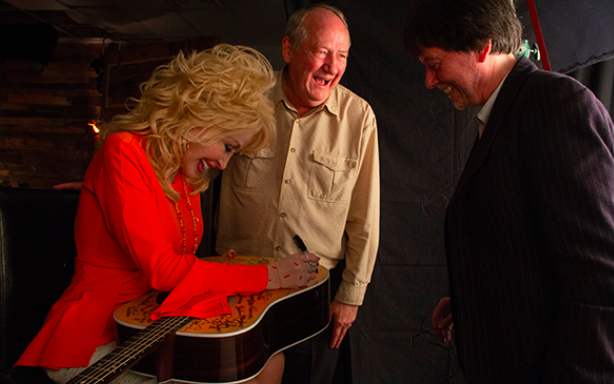 Even folks who think they hate country music are looking forward to this PBS documentary series — because Ken Burns directed it, and because it covers the pantheon, from Patsy to Dolly to Garth. This special preview of the eight-part series will include excerpts from several episodes and will be preceded by a street party with the Easy Posse Band (boots will be a-scootin'); a panel discussion will follow. Free. Thurs. 9/12, 7:30 p.m., tampatheatre.org.
8. Art Ties Us Benefit at the Birchwood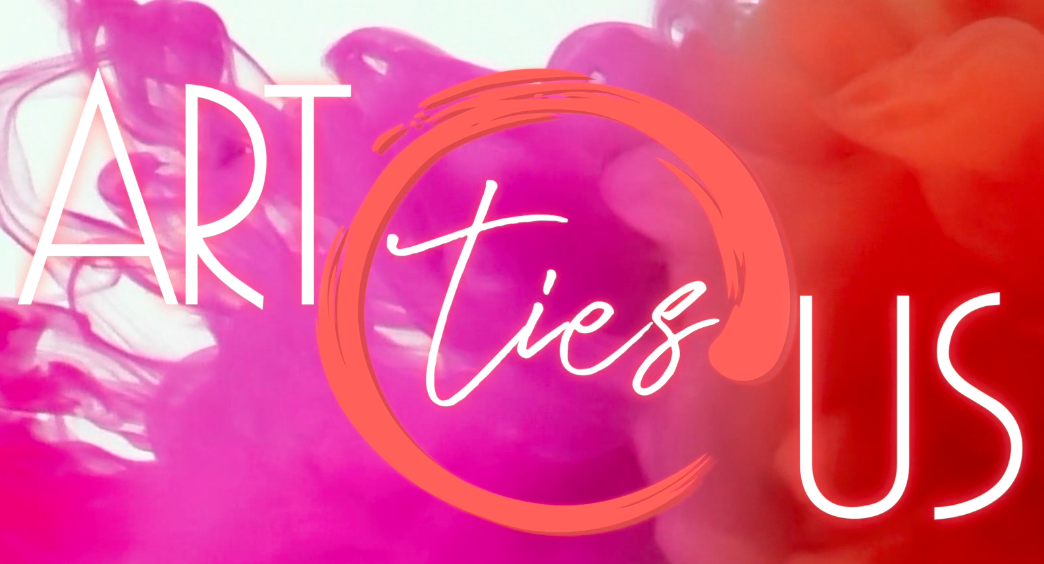 Fashion benefits charity in this juried competition for which local artists submitted designs for the wardrobes — to be specific, the ties — of staffers at St. Pete's Birchwood Inn. There's an original art auction, too. Fri. 9/13, 6:30 p.m., The Grand Ballroom of the Birchwood, @arttiesus.
9. I Like It Hot Festival in Largo
How can you not want to attend a festival that features an "Extreme Lolly Lick-a-Thon?" Or a "Voodoo Chicken Bones Challenge?" Or a "Hot Hula Hoop Contest?" (What, do they cover the hoops with hot sauce?) In any case, it's billed as "Florida's Largest Hot Sauce Festival," it's in Largo all weekend, and admission's only 5 bucks, kids 12 and younger free. Sat. 9/14, 10 a.m.-5 p.m.; Sun. 9/15, 11 a.m.-4 p.m. Minnreg Hall, 6340 126th Ave., Largo. ilikeithotfestival.com.
10. TIGLFF Launch Party at the Rialto
Celebrating its 30th anniversary this year, the Tampa International Gay & Lesbian Film Festival (Oct. 4-12) is not only a great filmfest for the LGBT community, it's a great filmfest, period. Highlights in the 2019 lineup include the ground-breaking documentary Tongues Untied by black gay filmmaker Marlon Riggs and the controversial new comedy Adam about a straight guy who passes for trans. See the trailers, have a cocktail, nosh and schmooze. $45. 7 p.m. Rialto Theater, 1617 N Franklin St., Tampa. tiglff.com.
Full Disclosure Dept.: I'm a board member at Creative Pinellas, I used to work with Todd Bates at Creative Loafing, Tom Kramer shoots photos for dRTB, I was a judge for Art Ties Us, I was in two plays with Alan Mohney, Jr., I edited a book for the Tampa Museum of Art, I gave money to the TIGLFF launch party, and um… I like hot sauce! That said, these are all certifiably cool events or else I wouldn't recommend them. Just sayin'.