Things to do in Tampa Bay
Tampa Bay has so much to offer. With our beautiful weather, boating, golf, and tennis are year-round outdoor activities. There are also many events going on and this Fall. Outdoor festivals, Halloween events, and stellar performances at our many venues! We have highlighted a few that you may want to check out. From performing arts, concerts, food festivals, and fall and holiday events and entertainment. Have fun Tampa Bay!
Have an event you would like to submit? Click here and tell us about it.
---
Cars & Coffee at The duPont REGISTRY- 3rd Saturday of Every Month
If you're a car nut and looking for Fun Things to do in Tampa Bay then drive your favorite classic, luxury or collectible to the headquarters of the duPont REGISTRY on the 3rd Saturday of every month, park, set up a chair and share your passion for automobiles. All are welcome and admission is free. This is definitley something to share with your friends that are looking for Things to do in Tampa Bay!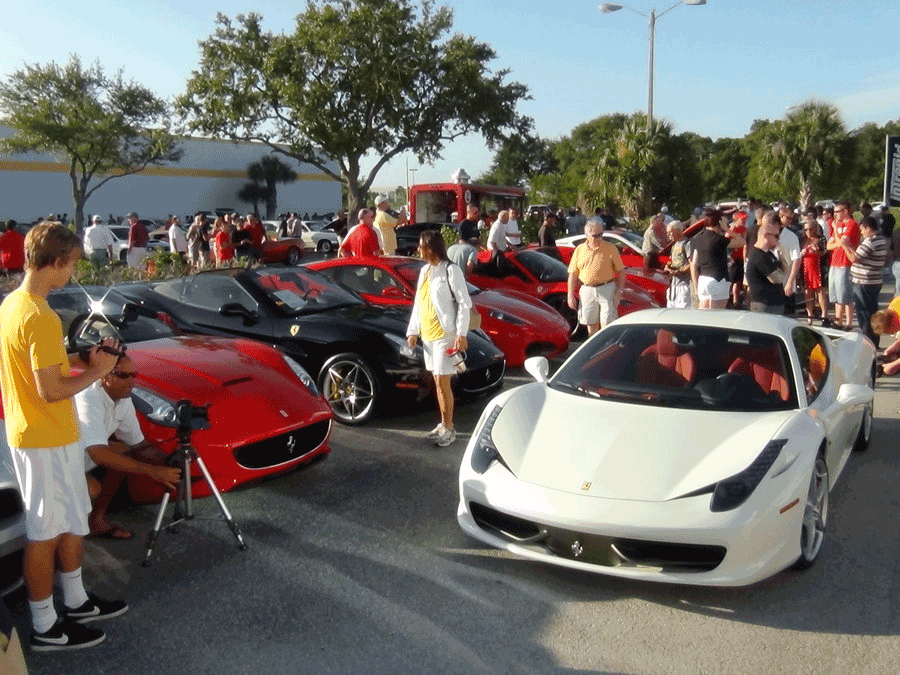 More Information Date(s): 3rd Saturday Monthly
Hours: 7:00 AM – 9:00 AM
Location: 3051 Tech Drive, St. Petersburg, Florida
727-573-9339
---
22nd Epcot International Food & Wine Festival Aug. 31-Nov. 13, 2017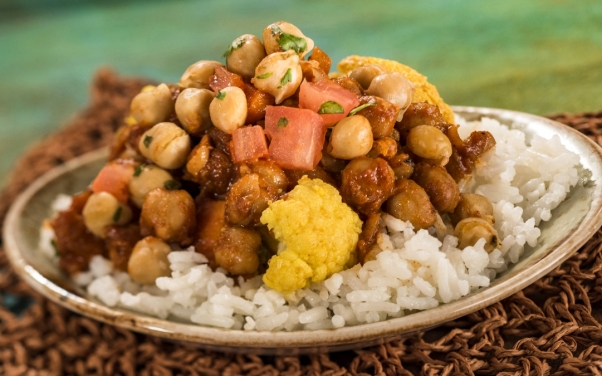 LAKE BUENA VISTA, Fla. – A record number of global food and wine marketplaces – 35 in all –will sizzle with new edible delights to celebrate 35 years of Epcot during the 22nd Epcot International Food & Wine Festival Aug. 31-Nov. 13, 2017. The annual Walt Disney World Resort culinary tour of flavors will expand in 2017 for a longer-than-ever 75-day run.
Growing in scope as one of America's top food festivals each year since 1996, the Epcot event will run for 13 additional days of inspired sips and bites throughout the park's World Showcase and Future World.
Park guests can mix and mingle with celebrity chefs, experience hands-on culinary workshops, and demonstrations and get their gourmet groove on at nightly Eat to the Beat concerts. They also can book special tasting experiences at Epcot and at Disney resort restaurants. Family fun will be in the mix with kid-friendly dishes geared toward young palates and a Ratatouille-inspired culinary scavenger hunt. A definite add to your list of Things to do in Tampa Bay.
Warning: Event highlights will tempt taste buds, music fans, and fun seekers:
---
Things to do in Tampa Bay at the Tampa Bay History Center
Gateways to the Caribbean: Mapping the Florida-Cuba Connection July 19, 2017 – January 28, 2018
Historical Things to do in Tampa Bay. For some, the connections between Florida and Cuba begin with Fidel Castro's takeover in 1959. For others, especially in Tampa, they begin 70 years earlier with the arrival of the cigar industry and the founding of Ybor City in 1886. Or, maybe it was back in the 1850s when the McKay family started shipping cattle from Tampa's Ballast Point to Havana.
However, in "Gateways to the Caribbean: Mapping the Florida-Cuba Connection," you'll find an unbroken thread between the Sunshine State and the island nation dating back nearly 500 years.
On view through January 28, "Gateways to the Caribbean" charts five centuries of connections and interaction between Florida and Cuba through rare and original maps, lithographs and other documents.
In total, the more than 50 maps that make up "Gateways to the Caribbean" highlight the Spanish and British occupations of Cuba and Florida in the 15th and 18th centuries, the development of rail and steamship lines that fostered trade and travel in the 19th and early 20th centuries, and tourist maps of Cuba printed both in the 1930s and as recently as 2016.
Also included in the exhibit are a collection of color lithographs depicting the British attack on Havana in 1762, in which they seized control of the island and wrested Florida away from Spain; a print by Cuban artist Ibrahim Miranda, created at the University of South Florida's Graphics Studio in 2012; and several tourists and travel maps, on loan to the History Center from History Miami in South Florida.
Visit: TampaBayHistoryCenter.org
Date(s): July 19, 2017 – January 28, 2018
Hours: 10:00 AM – 5:00 PM
Location: Tampa Bay History Center
801 Old Water St
Tampa, FL 3360
---
THE THREEPENNY OPERA
Books and lyrics by Bertolt Brecht, music by Kurt Weill, English adaptation by Marc Blitzstein
OCT 18, 2017 – NOV 12, 2017
The musical that inspired the Broadway classics Cabaret and Chicago, The Threepenny Opera is not at all an opera but a musical comedy satire that exposes the high stakes of low life. Unscrupulous criminal "Mack the Knife" sets his eyes on Polly Peachum, daughter of J. J. Peachum, boss of London's beggars. Furious with Mack's intentions, Polly's father sets out to get Mack arrested and hanged — but Mack isn't a man to give up without a fight.
For more info, visit jobsitetheater.org/threepenny-opera.
The Threepenny Opera is presented through special arrangement with R & H Theatricals.
---
Travis Wall's Shaping Sound: After the Curtain
NOV 09, 2017
Under the artistic direction of Emmy® Award winner, Travis Wall, and co-created with Nick Lazzarini, Teddy Forance and Kyle Robinson, Shaping Sound is an electrifying mash-up of dance styles and musical genres brought fully to life on stage by a dynamic company of contemporary dancers. In After the Curtain, these visual musicians return to The Straz to dazzle audiences as they tell the story of a man fighting to find his creative voice after the death of his one true love. Heart-wrenching, breathtaking and ultimately uplifting, this is one dance show that audiences will remember forever.
Mature storyline.
---
The Illusionists present Adam Trent
November 11, 2017
Adam Trent performing on stage
Direct from Broadway, Adam Trent, the breakout star of the world's best-selling magic show The Illusionists, brings his signature brand of magic and illusion to this 90-minute spectacle. Produced by the same creative team behind The Illusionists brand, Adam Trent's production is an immersive entertainment extravaganza of magic, comedy and music perfect for the entire family. Don't miss the next generation of magic!
---
Patel Conservatory presents A Christmas Carol
DEC 01, 2017 – DEC 03, 2017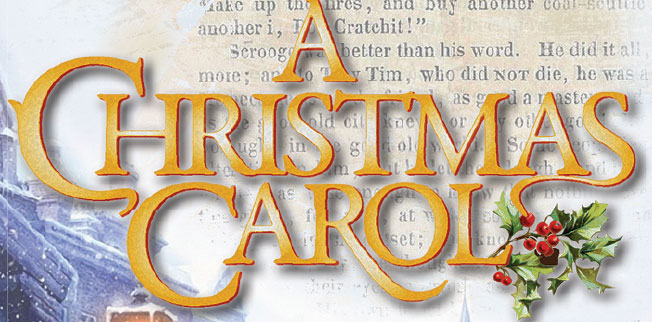 Performed by students in grades 2-12, Ebeneezer Scrooge and his ghostly encounters come to life in this lavish and thrilling stage adaptation. Ebenezer Scrooge is a prosperous curmudgeon who believes that personal wealth is far more valuable than the happiness and comfort of others. With an infuriated "Bah! Humbug!" Scrooge summates his feelings of Christmas tidings and charitable giving, but he's forced to face his selfish ways when three ghosts on Christmas Eve lead him through his Past, Present and Future. Thanks to their guidance, Scrooge recognizes his faults and greets Christmas morning with a cheerful "Happy Christmas" before spending the day reconnecting and sharing love with those that mean the most to him.
***Sensory-friendly performance: DEC 2 • 2PM***
The Straz Center's Patel Conservatory Theater is pleased to present a sensory-friendly, student performed, professionally produced production of A Christmas Carol. Often, because of the challenge of sitting quietly for long periods of time, loud noises and light changes, children with sensory processing disorders such as autism and Asperger's aren't able to enjoy theater. In this performance, audience members will enjoy the full production with adjustments made to the show's lighting and sound effects. Audiences will also have the freedom to move, wander, verbalize and utilize break areas. This performance allows all patrons to enjoy theater without barriers.
---
A Christmas Carol at Ruth Eckerd Hall
Wed, Dec 20 – 2:00 PM & 7:00 PM
A Christmas Carol returns to Ruth Eckerd Hall! This celebrated Charles Jones adaptation of Charles Dickens' A Christmas Carol is rich with thrilling ensemble music, alive with color and movement and is created to tell this great and enduring tale in a manner that people of all ages will enjoy. Woven throughout this classic tale are beautiful new arrangements and moving renditions of holiday songs such as God Rest Ye Merry Gentlemen, Wassail Wassail, Good Christian Men Rejoice, Away in a Manger, Greensleeves, The Boar's Head Carol and many more. Featuring a cast of 23 performers, live musicians, and Broadway-style scenery and costumes, audiences cherish this sumptuous holiday classic.
Tickets are *125, $78.75, $53.75, and $38.75.
*$125 Dinner Package includes a premium seat and pre-show dinner. Artists do not appear at Dinner.
---
Riverdance – The 20th Anniversary World Tour
JAN 19, 2018 – JAN 21, 2018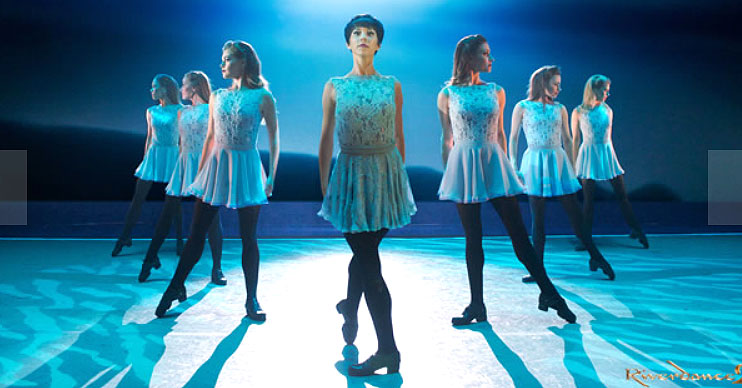 The international Irish dance phenomenon is back by popular demand in RIVERDANCE – The 20th Anniversary World Tour. Drawing on Irish traditions, the combined talents of the performers propel Irish dancing and music into the present day, capturing the imagination of audiences across all ages and cultures in an innovative and exciting blend of dance, music and song. Of all the performances to emerge from Ireland – in rock, music, theatre and film – nothing has carried the energy, the sensuality and the spectacle of RIVERDANCE. RIVERDANCE – The 20th Anniversary World Tour is composed by Bill Whelan, produced by Moya Doherty and directed by John McColgan, and comes directly to North America from a sold out run across Europe and Asia.
---
Gioachino Rossini's The Barber of Seville
Feb 02, 2018 – Feb 04, 2018
Carol Morsani Hall
The race for Rosina's love is on — but how can Count Almaviva get her from Dr. Bartolo's clutches? Almaviva needs the man about town who can make things happen, and that man is Figaro, the barber of Seville. Shave and a haircut, two wits: but Bartolo is no match for Figaro's madcap series of subterfuges that gets Almaviva en vivo with Rosina. Gioachino Rossini's hilarious comic opera contains some of the most recognizable arias of all time, and this bright, bold music paired with laugh-out-loud situation comedy will have you humming figaro all the way home.
The Barber of Seville is sung in Italian with English translations projected above the stage.
Venue
Carol Morsani Hall
Ticket Price
Currently only available on subscription.
Event Dates
Feb 02, 2018 – Feb 04, 2018
On Sale Dates
Center Circle: Oct 24, 10AM
Center Friends: Oct 26, 12AM
Public: Nov 05, 12AM
---
The Phantom of the Opera
FEB 14, 2018 – FEB 25, 2018
Cameron Mackintosh's spectacular new production of Andrew Lloyd Webber's THE PHANTOM OF THE OPERA makes its triumphant return to Tampa as part of its North American Tour. Critics are raving that this breathtaking production is "bigger and better than ever before" and features a brilliant new scenic design by Paul Brown, Tony Award®-winning original costume design by Maria Björnson, lighting design by Tony Award winner Paule Constable, new choreography by Scott Ambler, and new staging by director Laurence Connor. The production, overseen by Matthew Bourne and Cameron Mackintosh, boasts many exciting special effects including the show's legendary chandelier. The beloved story and thrilling score – with songs like "Music of the Night," "All I Ask Of You" and "Masquerade" – will be performed by a cast and orchestra of 52, making this PHANTOM one of the largest productions now on tour.
---
Straz Center For The Performing Arts Events Calendar
(Click on image for Straz Events and More Things to do in Tampa Bay)
---
Special thanks to Visit Tampa Bay and The Straz Center for shared event content and photos.
Things to do in Tampa Bay.