Feel the need for speed? Ride with the pros on Florida's top racetracks
Editor's Note: For our Health & Happiness Issue 2021, Mary Lou Janson explores the many ways in which Florida is the perfect destination for checking off those lifetime bucket lists — whether you're looking for once-in-a-lifetime adventures on land, underwater, in the sky or on the racetrack.
If watching racecars speed 'round Downtown St. Pete during the Firestone Grand Prix fills you with drive envy, you don't have to stand on the sidelines anymore. Here are three opportunities to cross speed racing off your bucket list, all right here in Florida — including the Grand Prix itself.
Skip Barber Racing School at Sebring International Raceway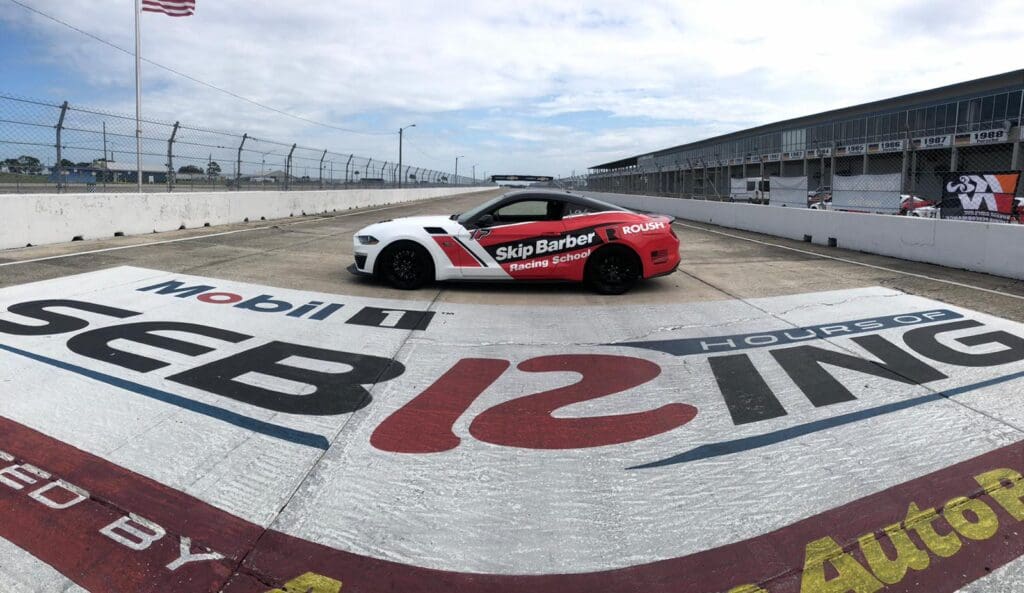 Imagine the rush you'll feel at the wheel of a high-powered, high-performing Roush Stage 3 Mustang. This classic car packs 750 hp under its hood, 670 lb-ft of torque and delivers what's described as a "blistering" 0-60 mph in 3.6 seconds. Students of the single-day Skip Barber Racing School begin their training with a review of vehicle dynamics to grasp fundamentals of the sport.
Then it's off to the track to take turns leading and following other drivers. These race-ready vehicles are equipped with either six-speed manual or 10-speed automatic transmissions. Sebring International Raceway, home to the world-famous Mobil 1 Twelve Hours of Sebring, hosts both single-day and more in-depth multi-day programs. Established in 1950, this Central Florida venue is North America's oldest permanent road racing facility. Cost ranges from $2,000-$3,000 for single-day sessions and $5,000-$7,500 for three-day packages.
Richard Petty Driving Experience on the Daytona International Speedway
If NASCAR racing vehicles are more your speed, head to Daytona International Speedway, home to NASCAR's leading event, the Daytona 500. In addition to the challenging turns defining this versatile speedway, the track is also the year-round permanent home of the Richard Petty Driving Experience.
Select from increments of five to 48 minutes of driving this renowned speedway, while possibly passing other racers, or buckle up for a three-lap ride-along. Allow up to three hours for meeting, training and instruction and up to an hour to take a ride. Rates start at $150 for ride-alongs and top off at nearly $4,000 for an "Advanced Experience" featuring the maximum track time.
If it's speed you need, then simply take a seat in a specially designed race car and let a professional take you for an engine-gunning spin around any of the tracks on the IndyCar Series schedule — including the Firestone Grand Prix Streets of St. Pete race course.
One lap sets you back $650 but places you in the fast lane with an Indy Racing League driver at the wheel. These private laps are only available on race weekend, and reservations fill up almost as fast as these cars move, usually fully booking three to four months in advance. That's the case with this year's Firestone Grand Prix, but you can look into reserving a spot during next year's race by going to the INDYCAR Experience site later this year or in early 2022.
Previous Post
Next Post